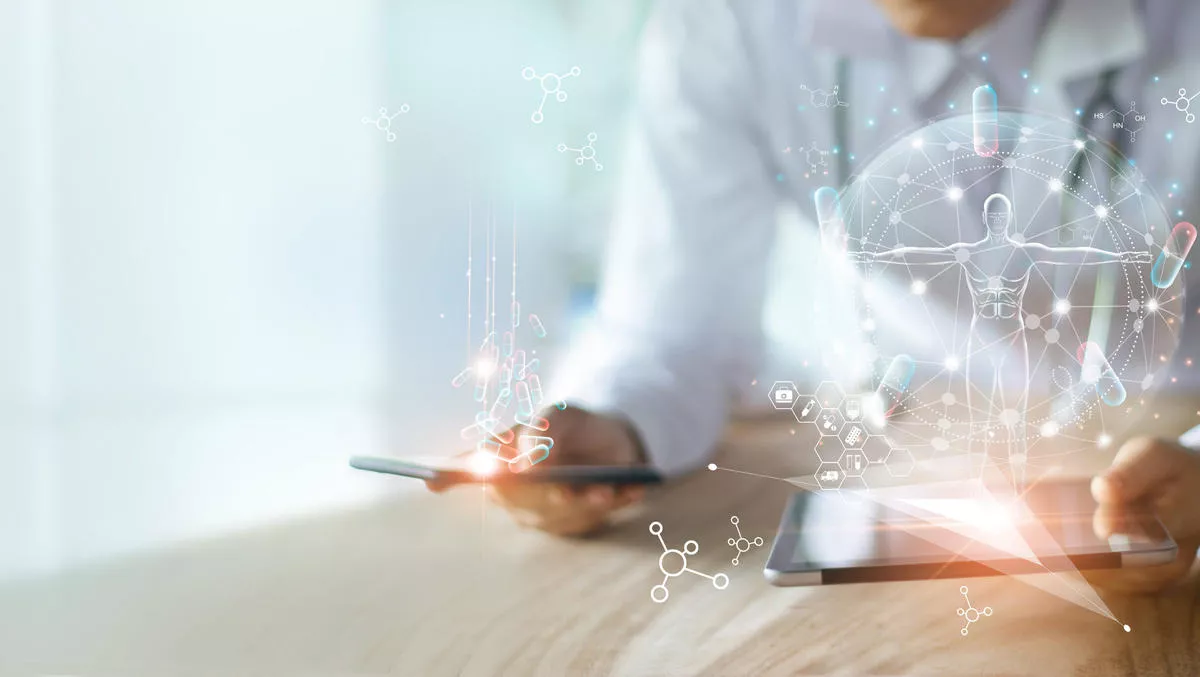 Three steps to achieve a better patient experience using data in the healthcare industry
Tue, 1st Dec 2020
FYI, this story is more than a year old
If COVID-19 has revealed anything about Australia's healthcare system, it is that most organisations are under-resourced and under-invested in technology. At every point, there is pressure on the sector, and the pandemic's grip hold within aged care is symptomatic of this.
The potential of technology to enhance patient experience (PX) and outcomes and achieve cost savings across healthcare is enormous. The pandemic already has made telehealth and virtual care mainstream, while artificial intelligence and machine learning (AI/ML) has been used for prediction, screening, contact alerts, faster diagnosis, automated deliveries, and laboratory drug discovery in the fight against coronavirus.
Beyond COVID-19, the potential of Internet of Things (IoT) sensor devices and wearables to transform the sector is vast.
But introducing new technology is complicated because the healthcare industry is sitting on a blinding array of data; data it struggles to quantify and act on based on disparate systems, processes and regulatory hurdles. The only thing that can simplify this and enable coordinated, efficacious digital innovation is well-organised data insights.
Here are the three steps organisations should take if they're serious about technology-led improvements in efficiency and PX.
1: Gain organisational on consensus on the benefits and objectives of the data
Speaking to different arms within healthcare organisations, it is evident that many lack consensus on the benefits of their data and what they intend to use it for. A Head of Patient Experience, for example, won't think about it in the same way as a CIO.
An essential first step in transformation is to work through organisational goals and needs as a whole group and assess which 'data benefits' apply. These benefits might include providing better services at a cheaper cost, in which case PX, reporting outcomes to payers and responding to changing circumstances (everything from COVID-19 to rising cost of service) may come into focus.
It might also be seasonal demand, where data and technology could be applied to improve billing processes and staff management. Another benefit could be long-term predictive modelling to establish a strong efficacy strategy, providing a roadmap of exactly what actions to take, what it will cost, and the likely improvement for patients.
Whether the organisation employs an external consultant or conducts the process in-house, a consensus must be met on the benefits being reaped from data. Otherwise, there will be a complex technology program where the data is not organised according to the metrics that matter.
2: Centralise data securely in the cloud
Healthcare organisations generally have their data siloed in different systems (e.g. patient care in one system, operational cost in another, etc.) so getting a consolidated view is difficult.
This leads towards toolsets which assume localised data, and one person working on a problem at a time. Healthcare does not work that way, even less so after COVID-19.
Siloed data is not helpful in telehealth or remote scenarios, where a lack of genuine collaboration can make information capture difficult. This is further complicated by regulatory concerns around sensitive personal health data and a reluctance to change the status quo
Once benefits and goals have been identified, a tailored data framework is necessary for organisations to see one view of everything they need to know. This includes patient data, government data, medical records, financials, real-time data such as genomics, biometrics and more.
The only way to achieve this is by centralising data securely in the cloud. Traditionally, business stakeholders perceived cloud as higher risk than on-premises. This is only true if cloud is poorly done.
Google, for example, is much less likely to be hackable than an on-prem system with a team of 10 people managing it. A decade ago, banking systems in the cloud were unthinkable. In the last few years that has changed, and banking legislation is changing with it.
Healthcare likewise requires a reset of opinion based on cloud fact over cloud fiction.
The sooner strategy and data are aligned safely in a single view, the better the technology improvements and patient outcomes.

3: Implement sensors and wearables using data capability
If steps 1 and 2 have been completed, IoT, sensors and AI/ML can be added, providing streams of data at high volume.
Organisations could act on observed behaviour such as detecting stress levels using facial recognition, or movement patterns in video. They could understand in real-time the patient's body response with Fitbits or Bluetooth devices, or even know when medication gets ingested using capsules which emit a signal.
Machine learning can be overlaid to recommend the best course of action, knowing both the cost and potential efficacy of those actions.
It is vital to work through all three steps in sequence, because these tools do not run entirely on autopilot. An A380 doesn't need ten pilots to fly it because of the level of automation, but a pilot and co-pilot are still needed here to make sure it's safe and to oversee the process. Likewise, IoT and sensors can't be used without organised data insights that inform teams if they're working effectively.
It is one thing to devise a strategy to emerge from COVID-19, but smart organisations will realise that technology and data are inherently linked to strategy. Data needs to be organised, centralised and supplying all intelligent systems to achieve technology-enabled change at scale.