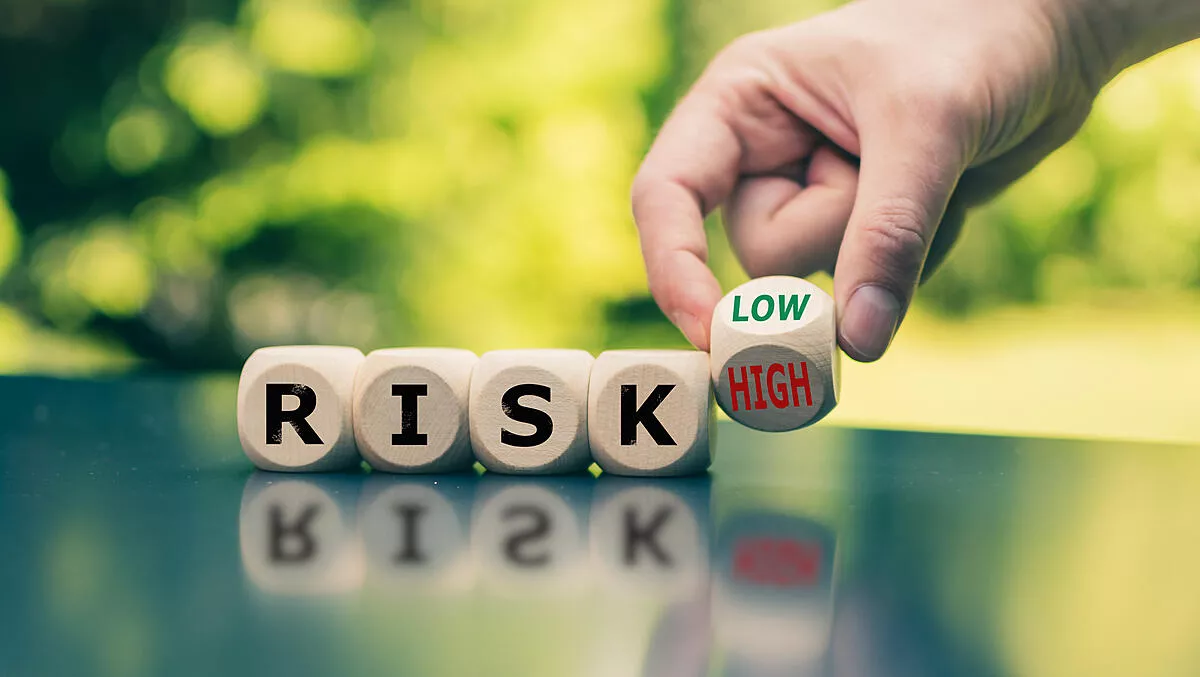 Top 10 operational risks for executives in 2020
FYI, this story is more than a year old
Rapidly changing business environments are giving organisations around the world reason for concern, with Protivity revealing the top operational risks for executives in 2020.
With ever-present concerns over cyber threats, increasing market disruption, and the rise of artificial intelligence, the potential for unwelcome surprises vividly illustrate the reality that organisations of all types face, Protivity says.
According to the recent 2020 Top Global Risk report, these risks can either disrupt business models over time or damage brand image and reputation overnight.
This year's respondent group comprises of 1,063 board members and C-suite executives from all major regions of the world, on their perspective of the major risks businesses are likely to face this year. While survey respondents felt that overall, global businesses face less risk in 2020 relative to 2019, significant concerns still abound.
The report found board members and C-suite executives worldwide perceive a slightly less risky business environment in 2020 compared to 2019, with only two of the top 10 risks rated higher in 2020 than they were in 2019.
It is important to note however, that even though there is a slight reduction in risk concerns this year, it is still much higher than two years ago, Protivity says.
While the top risk issue globally in 2020 is regulatory change and scrutiny, the number 2 risk, economic conditions, is notable in that it was not among the top 10 risks in 2019.
A new risk added in this year's survey made it to top 10 (tenth overall), which is the ability to attract, retain and reskill talent needed for organisations to adopt digital technologies (e.g., AI, robotics, natural language processing, among others).
Other operational concerns dominate the top 10 global risk issues, including succession challenges and resistance to change. Protivity says this suggests on the surface that respondents continue to be focus on operational issues to a greater extent than strategic or macroeconomic risks.
Undoubtedly, the global epidemic such as the recent outbreak of Coronavirus will have devasting impacts, in both immediate and long-term aspects, to the economic conditions, which ranks No.2 in the Top 10 Risks, in the survey, which also maps out other key risk issues on the minds of directors and executives across the globe.
"The mapping is crucial, now more than ever, for businesses to design and implement effective risk management capabilities and response mechanisms to maintain agility and resilience," says Adam Johnston, country leader and managing director at Protivity.
"Globally, operational concerns with strategic underpinnings dominate the Top 10 global risk issues. There are two themes reflected in the findings of our survey that indicate concerns from business leaders as they look forward to 2020. Talent and culture as one and technology and innovation as the other," he says.
"These two interrelated themes are especially relevant in the coming year as organisations globally strive to strengthen their competitive position by advancing their digital maturity and embracing the transformative potential of technology," Johnston explains.
Concerns for Asian Companies
Concerns about economic conditions restricting growth opportunities jumped to the number two spot this year globally and were selected as the biggest risk for Asian organisations. This was followed by regulatory changes, succession challenges/attracting talent, and privacy/identity management. This result is not surprising as APAC is still the fastest growing region in the world, contributing two-thirds to global growth, but near term, prospects have deteriorated noticeably over the last year and are trending downward.
This year's top risks suggests that directors and executives are very concerned about competition with born digital companies, shifts in the economy and the impact of regulation on their ability to transform.
"These issues are inextricably linked to concerns around the ability to attract talented leaders who can take the business forward in the digital age and organisational resistance to change," says Johnston.
"These concerns could relate to fears that the organisations leaders are not digital ready and change is needed, but not attainable due to cost and cultural constraints and inability to attract the necessary talent."
A Call to Action: Questions to Consider
"The world is changing such that taking risk means much more than introducing new products and entering new markets," says Johnston.
"The ever-changing risk landscape and overall perceived magnitude and severity of risks should prompt boards and senior executives to closely scrutinise the approach they use to keep an eye on emerging risks," he says.
"Those who continue to manage risks the way they have for many years will eventually realise, once it is too late, that the level of investment in risk management and their willingness to engage in robust tools are inadequate.
"In this digital age, enterprise risk management has an important role to play in strengthening and nurturing the appropriate risk culture that facilitates the initiative, creativity, innovation and digital thinking so critical to success.
"Boards of directors and executive management teams cannot afford to manage risks casually on a reactive basis, especially considering the rapid pace of disruptive innovation and technological developments in an ever-advancing digital world."