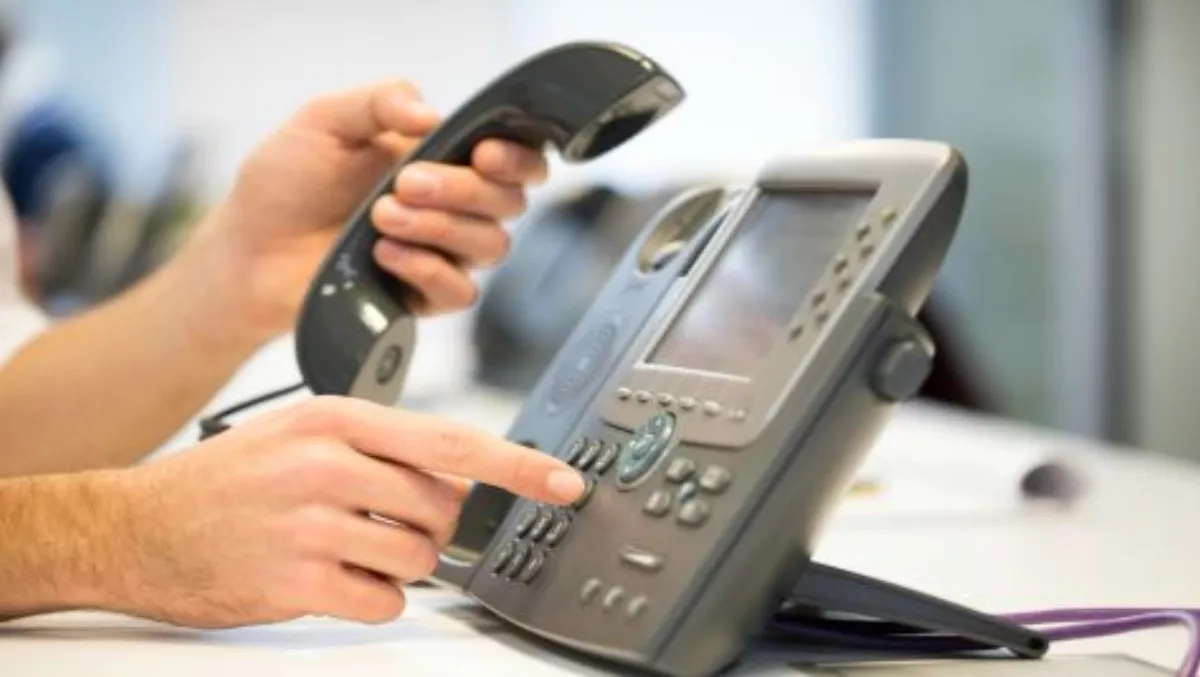 Top 7 trends in telephony
FYI, this story is more than a year old
In the previous post The Evolution of Telephony, I've reviewed how the communication has changed during the years. However, the nature of human is that we are always looking to the future; the past and the present does not satisfy us. Therefore, I'd like to share my thoughts with you about the top trends in telephony. You'll learn not only about the booming technologies, but also about those that still exist, just their market share is shrinking.
1. OTT applications OTT applications like Skype, Viber, WhatsApp, Facebook Messenger, and Google Voice are taking a part of the international voice and SMS market. Nowadays people can choose to message or to call someone using the internet in a smartphone rather than paying their provider for the calls and SMSes. This trend influences residential voice markets like call shops and calling cards which are shrinking. However, mobile apps supplement traditional voice and SMS service rather than replace them completely. So I'm sure that the PSTN market will still have a significant market share for quite a long time.
2. Cloud-based PBX and UC The benefits like increased flexibility and decreased costs are encouraging businesses to abandon their on-premise PBX systems and switch to the hosted PBX and UC (unified communications) systems. Cloud-based solutions and services will continue to grow in the future and more companies will migrate their communications systems to the cloud. This demand will open great opportunities for those that provide business VoIP and SIP trunking services.
3. Mobile It is forecasted that the number of mobile users will reach 6 billion, and the number of Internet users will reach 4.7 billion by 2020. People will access the Internet primarily through the smartphones which will become an ultimate mobile device. This means that usage of mobile VoIP service will increase which will influence the fixed-line market. It will decrease as people prefer to be mobile, global and flexible both in their lives and at work.
4. WebRTC WebRTC stands for web real-time communications. It is the emerging industry standard that allows to use the web browser for services like voice calling, video chat, and peer-to-peer (P2P) file sharing without the need of external plugins. Before WebRTC external plugins were required to make a web call (e.g. Java plugin to call from a webphone) or achieve other functionality which is now unified under one standard. WebRTC is progressively becoming supported by all major web browsers (Google Chrome, Mozilla Firefox, and Opera). The number of unified communication vendors and business software developers is increasing and they are adding WebRTC to their products which influence the demand for this technology, especially among the corporate market.
5. Call Shops and Calling Cards The usage of calling cards and the number of visitors in call shops is going down. There are many reasons for that: calling rates decreasing due to the tough competition, OTT applications encourage people to use free or lower-cost alternatives, and the consolidation of big telecom operators is pushing small players out of the market. The main challenge in calling card and call shop services is to be available for the target audience in the most convenient places. Current providers already have an established chain of distributors who are able to deliver cards to local shops, post offices, petrol stations, and kiosks. This makes it hard to enter this sector for new startups. You should think twice before starting call shop or calling card business and evaluate the situation in your market first.
6. Fixed Telephone Subscriptions Fixed telephone subscriptions refer to the sum of an active number of VoIP subscriptions, analog fixed phone lines, ISDN voice-channels and fixed public payphones. The number of fixed-line subscribers continuously decreases due to the increase of mobile device penetration. Mobile devices are connected to the PSTN and Internet through the mobile operator which makes it a more convenient alternative to the fixed line.
7. Traditional Telephony Residential and corporate telephony models are changing due to the evolution of voice and data transport technology. Nowadays, the majority of houses and apartments have a reliable Internet access, so paying additionally for the fixed wireline phone line becomes too expensive. This causes the decrease of fixed line revenue for telecom operators. On the other hand, the data service revenues are growing which encourages service providers to offer triple play services (broadband Internet, VoIP, and TV over an IP network).
Another reason which speeds up the replacement of traditional telephony is that migration to VoIP is very smooth. First, the number portability law allows users to retain the same phone number when switching to another provider. Second, devices like ATA (analog telephone adapter) allow to retain calling process by plugging the analog phone to a VoIP line (this is especially important to older generation that is reluctant to changes). The Even more developing segment is corporate, where migration to VoIP is driven by worldwide leaders (Cisco, Avaya, Polycom) and open source telephony platforms (Asterisk, FreeSWITCH, FreePBX, Elastix).
Now it's your turn. What do you think is the future of telephony? What services have the highest potential to grow in your market?
P.S. This post is a part of the book "How to Start and Run VoIP Business" which will be released by the end of 2015. If you found it interesting and would like to receive more information like this, sign up for the newsletter in http://www.runvoipbusiness.com
By Vilius Stanislovaitis VoIP Business Start Consultant, VoIP Softswitch Expert
Related stories
Top stories