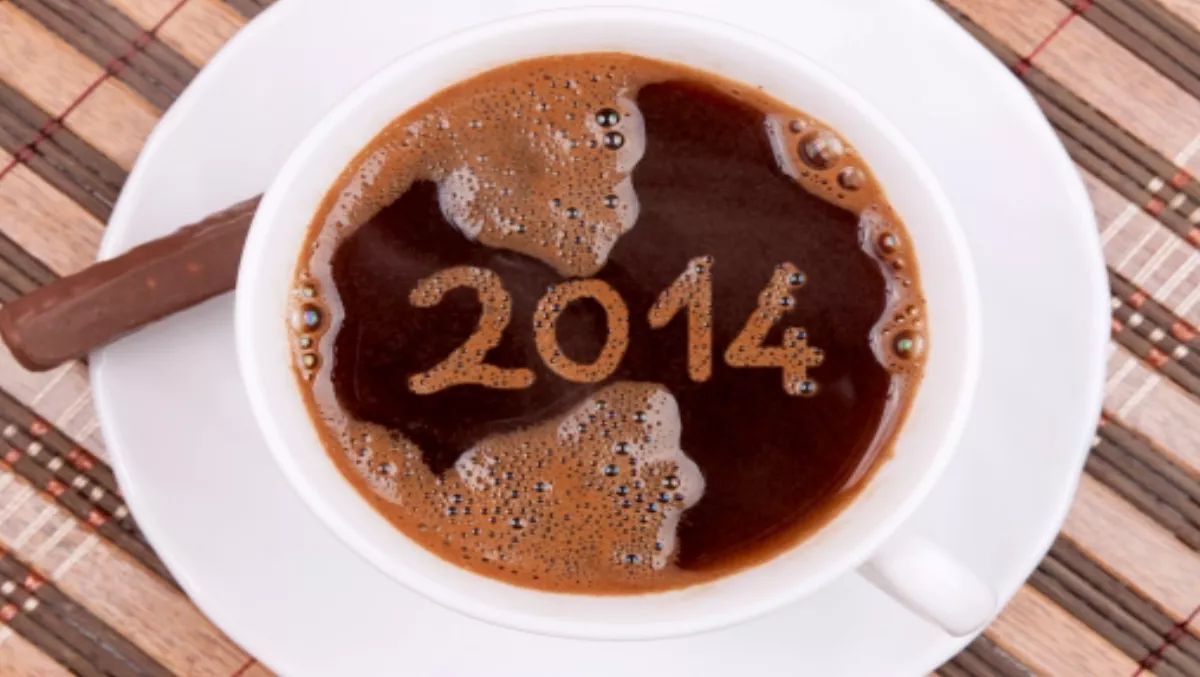 Top business and technology trends for 2014
FYI, this story is more than a year old
Businesses looking to overcome current market challenges could benefit by following the key trends predicted for 2014 according to UXC Eclipse.
A leading provider of intelligent business solutions to the enterprise and mid-market, the company has offered some industry insights as businesses approach the New Year.
1. Risk mitigation remains key
With continued global economic uncertainty likely to continue into 2014, businesses need to mitigate the risks associated with large projects and software investments. Stakeholders are looking for security and guaranteed project outcomes.
"Business must demand their implementation partner offers quality assurance for all projects to mitigate the inherent risks associated with the software implementation lifecycle," says Anne Callaghan, COO, UXC Eclipse.
"Large-scale ERP implementations are often business-critical so it's important to do your due diligence before you start, so that everything can run smoothly.
"It is equally important to have senior executive sponsorship from the implementation partner.
"With an ERP implementation, you're putting your business in the hands of another company, so you want to be sure that they will deliver the project. Having a direct line to management means that any concern can always be addressed immediately."
Companies should also be aware of upcoming privacy law changes, which come into force in March 2014.
Organisations will need to have the correct procedures and safeguards in place when sharing customer data with other entities. Companies will have to appropriately manage and protect their information and that of their customers, since failure to do so may lead to significant fines.
"Organisations have to understand how the new privacy laws will impact their business," Callaghan adds. "It's important to act now to be ready for the changes."
2. Platform and architecture transformation will speed up
The choice of cloud or on-premise deployment is now available for most applications, from Microsoft Office to large Enterprise Resource Planning (ERP) and Customer Relationship Management (CRM) solutions.
Cloud has emerged as a great way for organisations to save money, perform more efficiently and flexibly and bring products to market faster. It will only grow in popularity as benefits become more widely documented.
"Companies have to decide on the right applications to suit their operational needs and the method of deployment," says William Moore, Senior Executive – Enterprise Solutions and Services, UXC Eclipse.
"This platform, whether cloud, on-premise or a hybrid approach, must then be integrated into the business, which adds a new layer of complexity.
"This type of transformation can be extremely valuable to reduce costs and increase flexibility but it is essential for companies to clearly understand their business requirements and options available to choose the right solution."
3. Business intelligence goes real-time
Large and small organisations continue to seek benefits from data. Used effectively, data can reveal many opportunities for businesses to operate more effectively.
In 2014 businesses will keep improving how they interact with data including where and how they can view the data, making sure it is relevant and using it proactively to make informed business decisions.
"Stakeholders and end users want integrated, user-driven dashboards that let them see the information they need at a glance," says Mark Weimann, Senior Solutions Architect Manager, UXC Eclipse.
"Making smart, informed decisions is more important than ever in the current business environment.
"That's only possible when the information you need is available in real time and is accurate and comprehensive."
4. Mobility will become ubiquitous
Mobility is no longer a hot topic but a mature technology across most businesses. It is expected to be seamlessly integrated into business applications as part of the whole delivery experience for both customers and employees.
"Many businesses will be playing 'catch up' in 2014 to bring this end-user reality into their work-day application environment," says William Moore, Senior Executive – Enterprise Solutions and Services, UXC Eclipse.
"Companies have mainly been focusing on external audiences when it comes to mobility but the internal aspects will be increasingly important.
"BYOD (bring your own device) or CYOD (choose your own device) will become more prevalent as companies realise the benefits of making business applications available securely on users' own mobile devices."
5. Projects have to deliver stakeholder value
Projects have to deliver ongoing value to stakeholders to justify the cost and be considered successful. Businesses will increasingly demand proof of value in 2014.
Due diligence at the start of an IT project will help to assess the potential return on investment.
"Delivering value to the stakeholders means understanding and agreeing on project deliverables from the start," says Russell Gordon, Practice Director – Business Process Management, UXC Eclipse.
"Formally documenting business processes and having company-wide agreement on those before a project kicks off is a powerful way to ensure that the desired value and outcomes are understood and then delivered, particularly with ERP and CRM projects."
6. ERP continues to be relevant
As business complexity increases, the need for an effective ERP system to tie it all together and provide a single source of information also increases. ERP will be highly relevant in 2014 and continue to evolve to suit business needs.
"ERP is likely to become more simplified and easier to use and access," says Mark Weimann, Senior Solutions Architect Manager, UXC Eclipse.
"User interfaces will become more tailored to user roles and user groups, while more advanced analytics tools should provide better, faster access to data.
"Specifically, more predictive analytics will help improve the decision-making process."
Related stories
Top stories