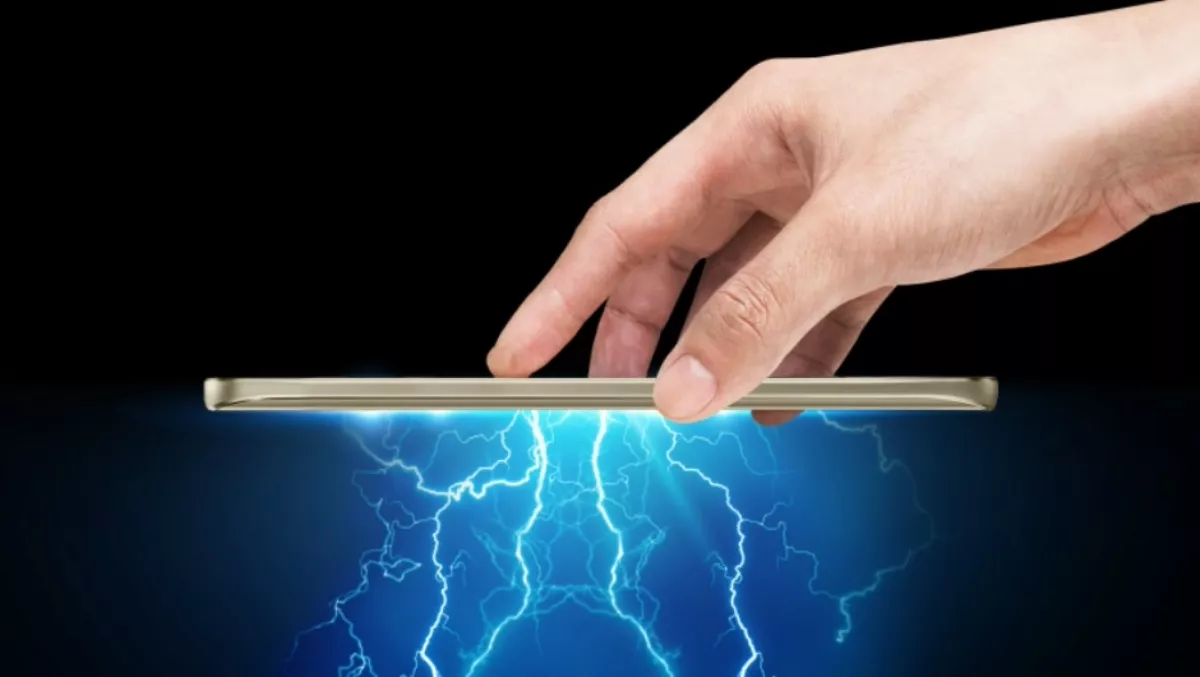 Toshiba launches single-chip 15W wireless power receiver
By Shannon Williams,
Tue 24 Nov 2015
FYI, this story is more than a year old
Electronics giant Toshiba has announced the launch of a single-chip wireless power receiver, that can operate at 15 watts (W) and is compliant with Qi v1.2 (the wireless charging standard), which the company says is the industry's first.
Toshiba says the TC7766WBG triples the received power capability of its predecessors with advanced design methodologies and the same ultra-compact package footprint.
"This enables wireless power for subsequent charging of smartphones, tablets and handheld devices at speeds comparable to or, in some cases, faster than conventional wired chargers," the company explains.
"The 'holy grail' for wireless charging for high-performance portable devices has been 15W, and we've been steadily working toward this objective with continued additions to our family of wireless charging devices," says Deepak Mithani, senior director of the Mixed Signal Business Unit, System LSI Group at TAEC.
"Making a 15W wireless power chip that allows for rapid charging available to our customers in a package with the same footprint as our previous product will help speed the design-in process and help them get advanced charging devices to market more quickly," he explains.
The new 15W chip includes all the functions needed, including rectifier circuits and controllers, to construct a standalone wireless power transfer RX system. Toshiba's original CD-0.13 process, based on 0.13-micron CMOS/DMOS semiconductor process technology, combines small packaging with high efficiency, facilitating system integration and allowing for a small-footprint, cost-optimised receiver system. The TC7766WBG is compatible with Toshiba's TB6865AFG 5W transmitter (TX) IC and its upcoming 15W TX IC that also complies with Qi v1.2.
The chip is also compatible with the I2C interface. An optional receiver-side host controller can exchange information with a compatible transmitter and access the TC7766WBG's operation status registers via I2C. This can allow, for example, notification of the wireless charging status via the display on the user's mobile device and renegotiations of power delivery.
Samples of the TC7766WBG wireless power receiver IC will be available by the end of 2015, and mass production will begin in spring 2016.