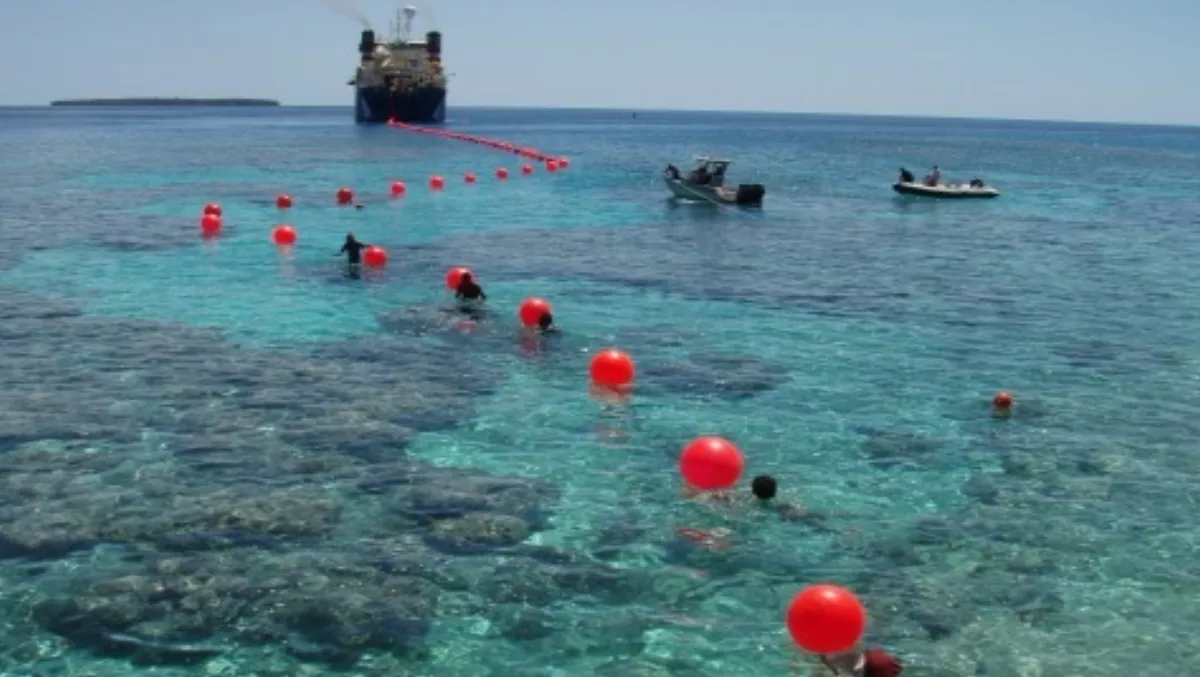 Trans-Tasman telecommunications plans revealed
By Shannon Williams,
Thu 18 Dec 2014
FYI, this story is more than a year old
Alcatel-Lucent has been contracted to build the Tasman Global Access, announced today by Spark, Telstra and Vodafone.
Spark first announced its plan to lay the cable in partnership with Vodafone and Telstra in February last year, estimating a $77 million price tag. It was rumoured that Telstra had cold feet.
Designed with a capacity of at least 20 Terabits per second, the new TGA system will offer low-latency connectivity across the Tasman Sea, between Raglan,and Narrabeen, in Australia. The system will provide an alternative route for trans-Tasman traffic, significantly improving New Zealand's international connectivity, as well as strengthening links into fast-growing Asian markets. The cable will provide an alternative link to data centres that have either already been build or are expected to be opened in Austaralia by Microsoft, Google and Amazon.
Alcatel-Lucent (then as Alcatel), deployed TASMAN 2, the first fibre cable connecting New Zealand with Australia in 1991. Alcatel-Lucent also deployed Southern Cross Cable.
Simon Moutter, managing director of Spark New Zealand and Russell Stanners, CEO of Vodafone New Zealand, says "TGA will further strengthen reliable ultra-broadband connectivity in Australasia for a growing range of applications, including cloud computing, data centre applications, content delivery, government and enterprise services.
"Additionally, it will enable a significant improvement in the robustness of New Zealand's international connectivity with the rest of the world, by delivering this high capacity alternative route."
Philippe Dumont, president of Alcatel-Lucent Submarine Networks says "this project confirms the continued growth of connectivity needs in Australasia and in the Asia region overall. We are pleased to provide our 100G coherent technology to help the consortium build the Tasman Global Access cable that will significantly improve the bandwidth and reliability for traffic to and from New Zealand."