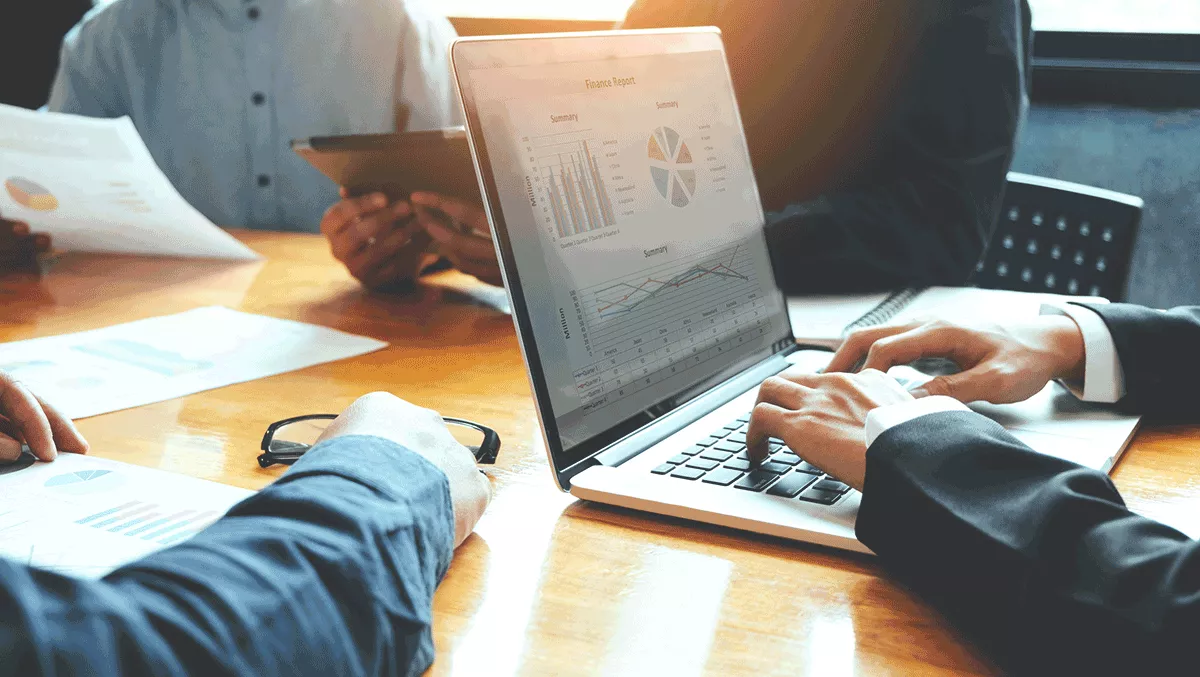 Transforming the edge with elasticity
FYI, this story is more than a year old
Legacy network edge infrastructure has traditionally been used as an internal resource, with applications that were both internal and employee-facing as well as being centrally located.
With WAN connectivity and digital transformation becoming ever more important factors for businesses with significant IT imperatives, driven by macro trends such as cloud, mobile and the Internet of Things (IoT), it's time for the edge to evolve.
That's why it has since moved beyond traditional models to something called an Elastic Edge, which has key advantages in that it is far more agile, secure, reliable, expandable, intelligent and continuous.
An Elastic Edge is the new generation of edge infrastructure. It leverages the significant changes in WAN connectivity to produce a much more dynamic ecosystem that is constantly expanding, contracting, adapting, moving, and evolving as business needs dictate.
Cradlepoint's NetCloud platform provides the pathway to an Elastic Edge using LTE, software-defined policy management, and orchestration to eliminate the increasing complexity of today's WAN.
NetCloud is an integrated platform that connects modern enterprises from the edge to the cloud to ensure pervasive connectivity and greater availability.
It allows a much wider gamut of possibility in regards to IoT connectivity, taking into account the need for a WAN to be securely connected to everything from smart mobile devices to kiosks, sensors, digital signage and security cameras.
Wireless is the essential ingredient here, as it is able to most efficiently achieve the elasticity that connected enterprises require. Cradlepoint offers customers a pathway from 4G LTE to more modern technologies like Gigabit LTE and 5G.
NetCloud combines advanced cloud-managed, software-defined technologies that enable dynamic connectivity and network management of fixed branch locations, vehicles, and M2M/IoT deployments within a single-pane-of-glass platform.
The NetCloud platform delivers network capacity and availability beyond what traditional WANs can deliver, as it leverages path diversity — including LTE and broadband — so enterprises can realize secure 24x7 access for all locations and devices, regardless of location.
A software-defined Wide Area Network, or SD-WAN, represents a crucial evolution of traditional WANs as it offers increased flexibility, availability, and simplified business and application policies to enterprises.
Cradlepoint's SD-WAN solution — including NetCloud Manager, a network management service — enables rapidly deployed Day-1 networks. Traffic routing can be based on bandwidth usage, application content, or preferred link to ensure maximum availability and uptime.
NetCloud Manager enables organisations to rapidly deploy and dynamically manage networks at geographically distributed locations.
This enables organisations to improve productivity, reduce costs, and enhance the intelligence of their networks and business operations.
NetCloud also offers cloud-first, invitation-only Software-defined Perimeter (SD-P) services that make connecting IoT devices and people easier and faster than ever. In just minutes, organisations can remotely set up a virtual cloud network on a private address, preventing potential hackers from seeing it.
Cradlepoint's comprehensive ability to deliver an Elastic Edge is a crucial innovation in edge infrastructure, and this evolution is imperative for businesses that want to be at the forefront of innovation and digital transformation.
Related stories
Top stories