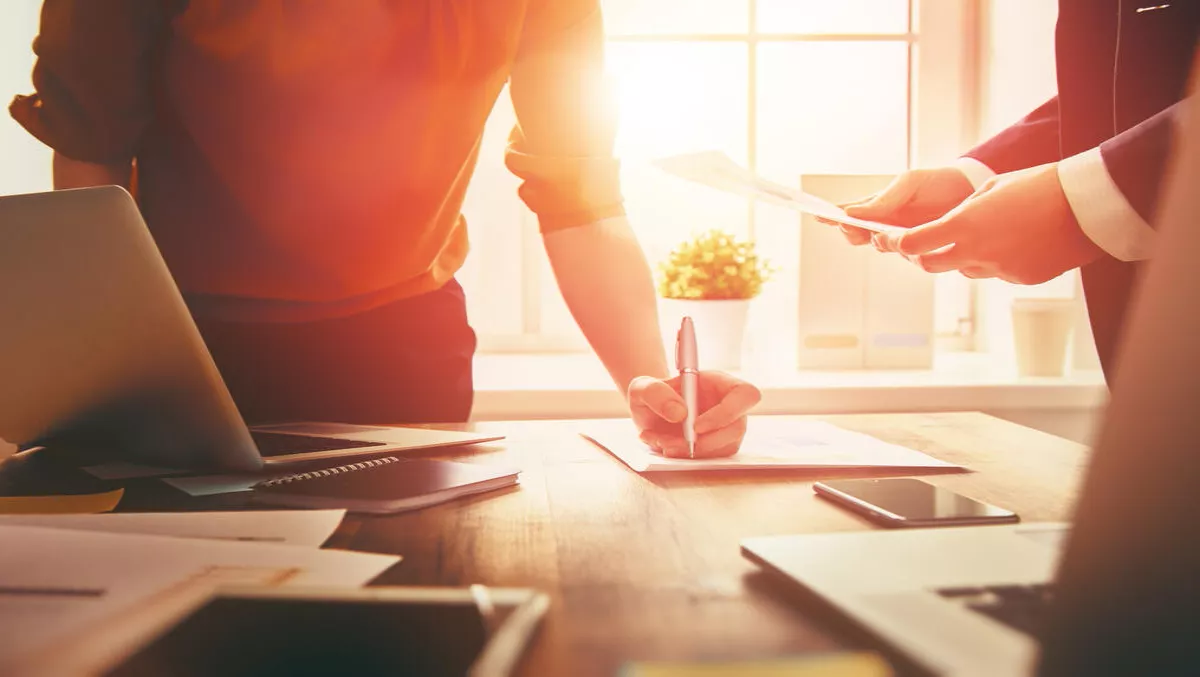 Transforming IT from a cost centre to a profit centre
FYI, this story is more than a year old
Article by Philip Merson, Ivanti director of ITAM
It's a fact widely acknowledged that most IT departments are managing a steady operation in the face of shrinking budgets, while simultaneously facing further demands from senior management to explore innovative new ways to drive organisational efficiency and cut costs.
Legacy software and hardware expenditure has gradually declined as IT staff are challenged with maintaining current operations while looking for more cost effective, emerging technologies to generate greater business productivity.
However, by simply updating core infrastructure, organisations can increase visibility into current asset use and spending, as well as explore new "as-a-service" models. As a result, IT can be transformed from being a cost centre into a thriving source of savings.
Outsourcing: IT-as-a-Service
Leading Australian organisations are increasingly looking to save costs by buying IT software and hardware solutions on a subscription based model in the form of Software-as-a-Service (SaaS), Platform-as-a-Service (PaaS) and Infrastructure-as-a-Service (IaaS) offerings.
In fact, according to Telsyte, the Australian IaaS market will reach a value of $1.049 billion (AUD) by 2020. Telsyte's recent 'Australian Infrastructure and Cloud Computing Market Study 2017' reveals local cloud uptake and investment have been driven by changing ICT priorities, with IT infrastructure management becoming a top ICT priority for Australian CIOs in the past 12 months.
There is no doubt that the subscription payment model provides vast cost benefits for organisations. For instance, services previously allocated under capital expenditures can now be paid over time as operating costs, easing financial pressure on organisations.
Software upgrades, patches and version updates can also be managed remotely by vendors, minimising the impact on IT departments, enabling staff to focus on more strategic projects.
Another key benefit of "as-a-service" models is that IT rollouts can occur more rapidly as organisations no longer need to order, test and deploy their investment themselves. It also means that businesses can quickly scale up or down to avoid unnecessary costs incurred by either using or not using a solution.
Making the most of your current assets
Having unused or unknown assets and infrastructure is rife in the IT industry, to the point where 78 percent of businesses don't know if they have the right software licenses. This is largely because making the most of software assets is challenging due to the complex licensing structures that change and update constantly.
To put into perspective, software license complexity indirectly costs organisations an average of 25 percent of their software license budgets last year. Meanwhile, over 75 percent of organisations admit to over-licensing in fear of audits.
However, by matching usage data against license entitlements, businesses can maximise their software spend and avoid the financial risk of non-compliance. This includes complex data center environments where clustering and virtualisation are widely deployed.
Replacing legacy infrastructure
The risks associated with maintaining ageing IT infrastructure and assets include increased failure rates, downtime and significant maintenance costs. Having limited visibility into these assets also means the potential to expose the company's most valued business-critical applications to significant risk/cost.
According to Gartner, many enterprises are now moving away from buying servers from traditional vendors and are instead renting server power in the cloud from companies such as Amazon, Google and Microsoft.
Meanwhile emerging storage technology solutions - such as flash - can offer more storage at lower costs, as well a greater speed, energy efficiency and reliability.
If your enterprise is to genuinely maximise the business value of IT investments, the most important thing to do is to eliminate as many IT silos as you can find and to ensure all of your assets and licenses are visible and known to you.
Truly comprehensive asset management requires detailed knowledge about what's happening at all of your endpoints and benefits from knowledge about the services that rely upon those assets.
Related stories
Top stories