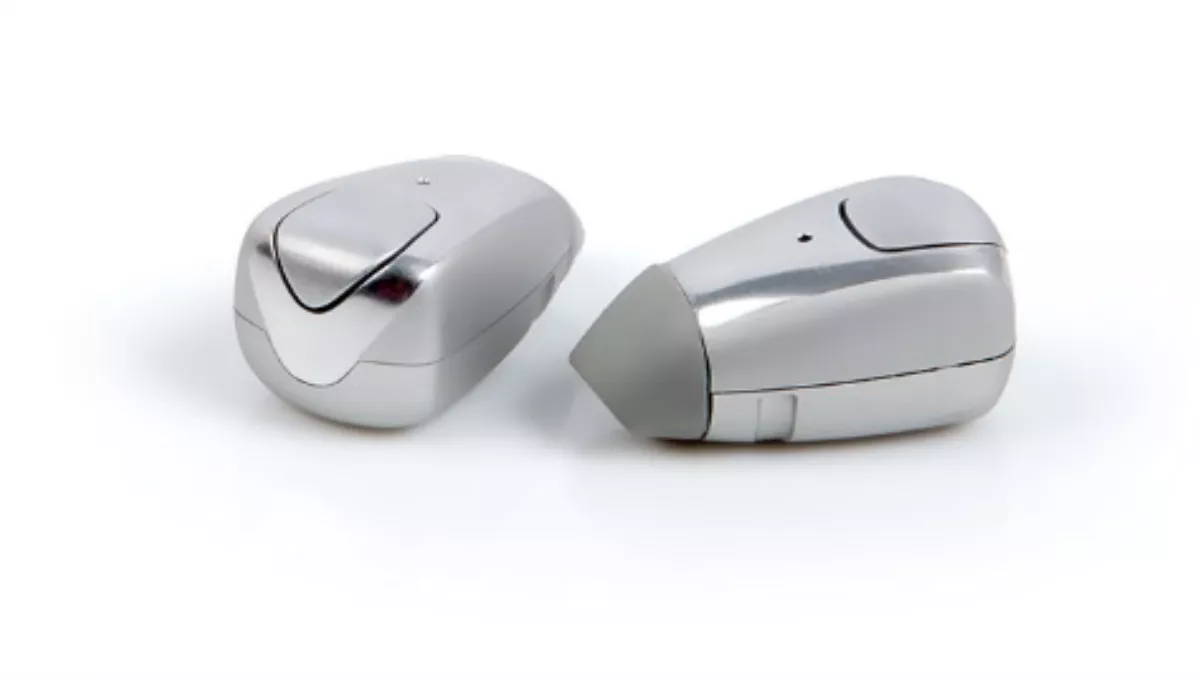 Truly wireless headphones making their case on Kickstarter
By Shannon Williams,
Wed 14 Oct 2015
FYI, this story is more than a year old
Consumers are constantly being disappointed by the promise of the wireless earphones, with new products constantly launching with wires linking the left and right ear buds. They're marketed as wireless because they are not connected by wires to a user's phone or mobile device, but the fact that most of these 'wireless ear buds' still have wires is frustrating.
In response, a new company called Alpha Audiotronics in the U.S. have launched a Kickstarter campaign with the goal of launching truly wireless ear buds – Skybuds.
To date, the campaign has raised more than $80,000 of a goal of $200,000, with 226 backers and 36 days to go.
The campaign is promoting 'truly wireless' premium ear buds as well as a battery-boosting smartphone case for charging and storing. The buds can pair with any Bluetooth device.
The case is designed for iPhone 6 and 6S. The storage feature simultaneously charges the phone and ear buds. The storage case means users will have constant access to their headphones – meaning they won't get left behind.
The ear buds are ergonomically designed, sweat proof and come with multiple tip sizes.
The launch also includes a Skybuds app, where users can monitor battery life, and use a Find My Skybuds tracking feature in case of misplaced buds.