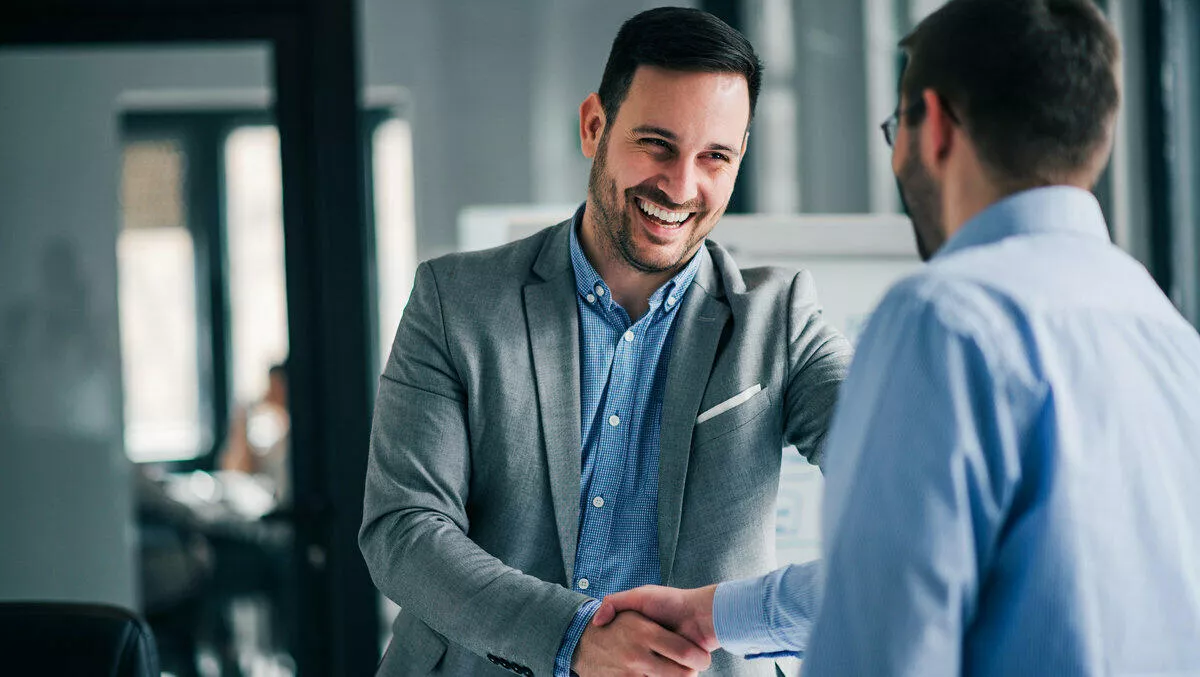 Trust essential to business-driven SD-WAN deployment
FYI, this story is more than a year old
Navigating the options for software-defined WAN (SD-WAN) can be a bit like walking through a minefield of unknowns: there are the technical aspects of the solution, the costs and benefits – and at the end of it all, businesses must decide if they can trust the company who will provide those solutions.
After all, a great solution doesn't mean anything if the company that provides it is untrustworthy or does not show commitment to anything less than exceptional customer service.
This may be a familiar thought for CIOs who need to make a strategic purchase decision, because getting it wrong can be a costly mistake.
Silver Peak is an SD-WAN provider that engages with these C-Level concerns instead of downplaying them for the sake of a sale.
Silver Peak's vice president of Asia Pacific Dean Vaughan explains that he talked to a CIO who faced a challenge – should she trust her next Wide Area Network (WAN) to a private company? Is there less of a risk to use Silver Peak as a next-generation WAN platform rather than deploying a Cisco router-centric model?
"If you're going to retire legacy routers that have been working for years, albeit primarily just passing packets, with a much more sophisticated solution, it better just work and have all the features required to integrate with your existing environment," Vaughan says.
He explains that every organisation needs to analyse the long-term business benefits of building an SD-WAN.
Those benefits include everything from automation and orchestration to WAN futureproofing, and how a company solves a 'first mile' issue.
Vaughan explains more about these points, and other considerations.
Silver Peak delivers a multiplier effect on an organisation's investments in cloud applications and services
Vaughan says that Silver Peak is essentially an insurance policy for all currently deployed SaaS applications, and those that may be deployed in future.
Organisations can ensure that all SaaS apps run at peak performance, even voice and video-over-broadband that may come with SLAs.
"You also gain the ability to retire legacy branch routers and firewalls, automate everything, gain advanced security and the freedom to select best-of-breed partners without compromise," says Vaughan.
Silver Peak solves the 'first mile' issue
Internet circuits from the branch to the nearest backbone can make or break consistent SaaS application performance. Silver Peak has decades of experience solving issues including packet loss, out-of-order packets, and congestion. The company bonds tunnels and automates the process over networks, which means organisations can move from expensive MPLS circuits to an all-broadband WAN.
Automation and orchestration can result in better performance
Vaughan explains that organisations can use centralised and adaptive orchestration to enable self-learning and continuous control that matches business intent.
"If the network performance changes, new links are added, SaaS applications or IaaS providers make changes, or new cloud security PoPs are added, Silver Peak learns this and automatically and continuously adapts," he says.
This means there is no disruption and no productivity drop because applications aren't affected by performance drops. It also means there could be higher productivity gains from employees, competitive differentiation, and higher revenue because a business keeps operating normally, no matter what the conditions.
Future proofing: WAN evolves as an organisation's needs changes
Silver Peak is 100 percent focused on delivering a WAN for today's needs and the future. Organisations demand a 'best-of-breed' WAN, which is why the company carefully selects partners such as Zscaler, Palo Alto Networks, Amazon, Microsoft and Google, while seamlessly working with the best-of-breed solutions needed to build the best WAN.
The traditional private WAN must be able to reach the edges of the internet
"This means that every enterprise owns the WAN end points from end-to-end, irrespective of where those end points reside," says Vaughan.
While many SD-WAN solutions provide "shared" cloud gateways, dedicated Silver Peak Unity EdgeConnect appliances can be deployed in any IaaS data center, SaaS offering, and/or private data center, and intelligently provide the highest quality of experience possible for every application.
Find out why more than 1500 forward-thinking enterprises have deployed Silver Peak's SD-WAN offering here.