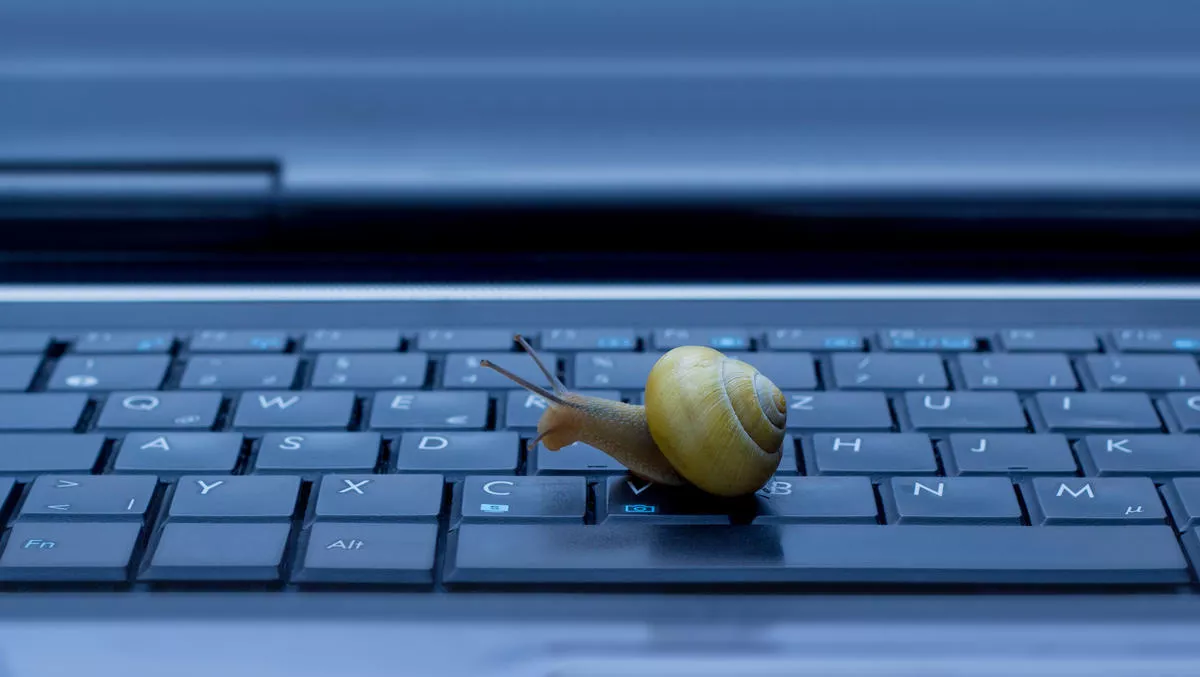 TV giants question Slingshot's interpretation of the law...
FYI, this story is more than a year old
As the industry enters day three of the Slingshot vs. TV giants debate, amidst all the furore, opinion and PR tosh, one comment appears to have made a long-lasting impression on the seemingly never ending geo-blocking conversation.
Uttered by Slingshot lawyer Rick Shera, claims that the Internet Service Provider, through its Global Mode service, is providing customers with a "perfectly legal" way of importing content online has been called into question.
To refresh, Shera stated through a Slingshot press release that unblocking geographically restricted content is not new, along with parallel imports in the country.
"New Zealanders have been legally doing this with zone controlled DVDs and imported goods for years because our laws were changed to allow it," he said.
"What has surprised the incumbent broadcasters is that instead of making people import DVDs in order to view otherwise expensive or unavailable content, Slingshot has innovated to let its customers import that content online.
"That does not change the fact that it is perfectly legal."
In response to Shera's claims, Rachel Lorimer, a spokesperson for Mediaworks, told Techday via an emailed statement that after taking legal advice, the organisation has been advised that "users of Global Mode are breaching copyright."
"The reference to parallel importing is a red herring," Lorimer said
Lorimer also added that for those interested in parallel importing there is a wealth of information on the rules including the ban on parallel importing as it relates to film.
According to the Ministry of Business, Innovation and Employment, the definition of parallel importing is as follows:
Parallel importing allows retailers, wholesalers and other parties to obtain goods subject to intellectual property rights directly from licensed or authorised overseas sources, rather than dealing with local suppliers, licensees or agents.

In doing so, parallel importing allows for competition between sources of the same or similar goods.

Parallel-imported goods are sometimes confused with pirated and counterfeit goods. The association is not correct. Parallel imports are goods that are manufactured and put into circulation in another country either by, or with the consent of, the owner of the applicable intellectual property rights.

In contrast, pirated and counterfeit goods are infringing goods produced without the consent of the owner of the intellectual property right.
Echoing the comments of Mediaworks, Kirsty Way, a spokesperson for Sky TV, also argued that the DVD argument raised by Shera, in relation to parallel importing, simply "isn't valid".
"When you buy a DVD overseas, the DVD store has the rights to sell you a DVD no matter where you live," said Way, via an emailed statement to Techday.
According to Sky TV, with Netflix and other similar overseas online content services that don't operate in New Zealand, the service provider doesn't have the right to provide users with the content in the first place.
"It seems pretty clear that a New Zealand customer that accesses these online services is breaching its terms of service, and Global Mode appears to involve tricking and deceiving the service provider's system into thinking the customer is based in the USA when in fact they aren't," Sky TV added.
"The laws allowing parallel importing are about importing physical objects. Those laws don't apply to services, so the parallel importing argument isn't relevant."
Launched early in July, Slingshot announced to New Zealand its "unshackling of many of the world's leading video streaming sites including services such as Netflix, Hulu, Amazon Prime and BBC iPlayer, under the free service of Global Mode." - a move which was praised by Australian consumer advocacy group Choice, which told Computer World Australia:
"This is exactly the type of service Australian consumers should have access to," a Choice spokesperson said at the time.
A month on from the release however and Slingshot's plans for providing New Zealanders with the same choice of content that those in America and Europe has come into serious question.
But if nothing else happens, at least Slingshot's PR machine has been well and truly oiled during the past few days...
Techday has approached Rick Shera for further comment and will update the story accordingly.
Related stories
Top stories