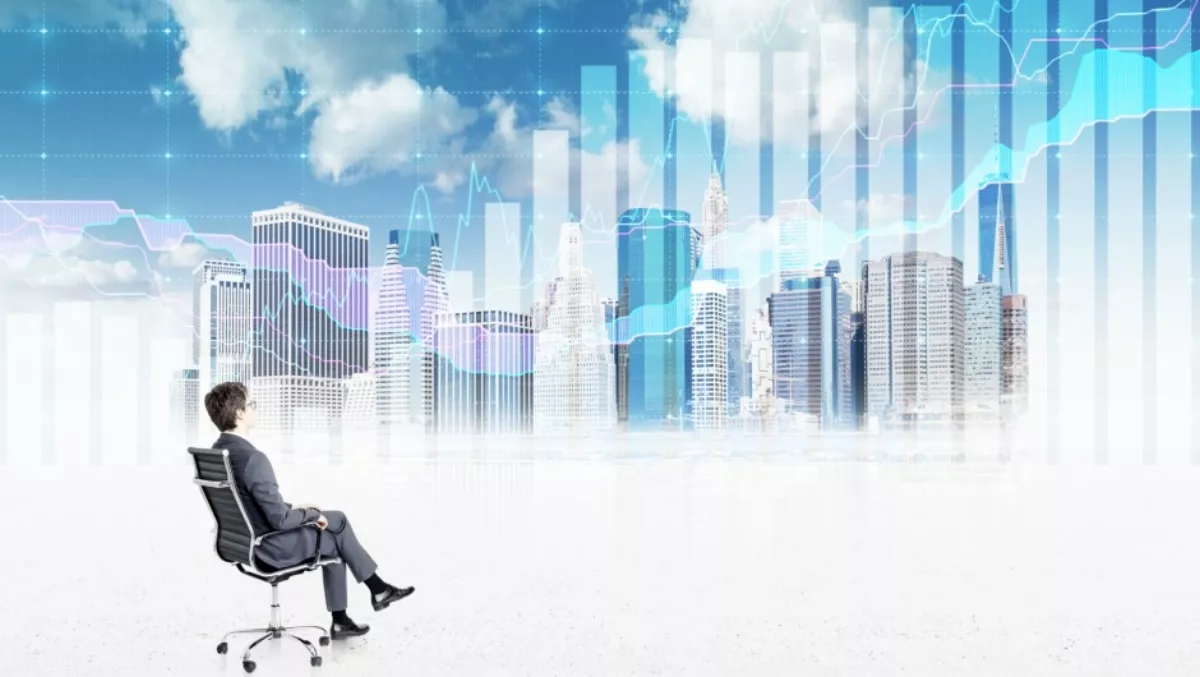 Two clothing brands tackle ERP transitions into the cloud
FYI, this story is more than a year old
It's quite normal for businesses to work with smaller, less expensive systems during their early years. But, as the business grows and changes there's a need to move to a more flexible platform. Global expansion means systems have to be multi-currency capable and point of sale systems need to work closely with inventory management so warehouses are either over- or under-stocked.
The Lingerie Company of Australia and New Zealand adventure apparel company Mons Royale were in similar positions early last year. Their existing systems, an in-house developed ERP and cloud-based accounting solution respectively, were creaking under the strain of changing business needs.
Tim Rosenfield, the CEO of the Lingerie Company of Australia, is the second generation leader of the company. His father began importing lingerie from their French manufacturing partner and he stayed in the family business. The company, which is now a wholly-owned subsidiary of Simone Pérèle, has bricks and mortar stores, pop-ups in David Jones as well as supplying about 120 retail boutiques.
"Wherever the customer is, I want to be able to cater for them," he says.
Rosenfield and his team looked at a number of alternatives when it became clear that their current system was not up to the challenge of supporting a 21st century business. Following a market survey and evaluation, the company settled on NetSuite as their preferred solution.
The new solution has delivered benefits almost immediately with the ability to conduct more detailed analysis of what is happening at the store level. Rosenfield told us of one store that was not profitable but the NetSuite solution allowed him to identify the specific issues. These were addressed, shifting that store into profitability.
He also now has much better control over stock turn and in-stock rate.
"I see that as having million-dollar impact on the business," says Rosenfield.
Mons Royale was coming from a different place but had similar needs to Rosenfield's firm. The company was founded in 2009 by professional skier and his wife looking for a more stylish alternative to the traditional technical merino base layers.
With manufacturing based in China and offices across Europe, they knew their existing cloud-based accounting software was not going to cut it in the long term and knew that a true ERP solution was going to be needed eventually.
"From a financial point of view, all the journaling required for inter-company transactions and multiple currency transactions were an issue. Our inventory system and financial system differed in how they handled exchange rates – one was fixed and the other varied with the market," says Irving.
There was also a need for multi-language capability.
Rather than waiting until the business was groaning, Ben Irving, Chief Operating Officer at Mons Royale, says the company worked with a partner, Liberate I.T. in New Zealand to guide them through the implementation. In addition to the core NetSuite product, Mons Royale is using several plug-ins including SPS to support their EDI needs, Infinite Cloud for payroll and RFSmart in the warehouse.
Deployment challenges and lessons
Both companies undertook deployment timelines that were simply impossible in the days of locally deployed ERP systems that required lots of hardware and onsite development expertise.
Mons Royale and the Lingerie Company of Australia started their vendor selection processes in early 2015 and went live later the same year. That's a far cry from the three-year deployment plans we've seen and experienced with other ERP solutions.
But those fast timelines came with their own challenges.
For example, Rosenfield took on many of the project management responsibilities himself and, with the benefit of hindsight, says he would have engaged a project manager/business analyst to support the project.
Irving says Mons Royale took a "big bang" approach. And, although he is quite complimentary when it comes to the support of Liberate I.T., he says finding a partner with a more intimate understanding of the business would have been invaluable. He would also have invested further in training for staff.
One of the steps Rosenfield mentioned was the need, following the deployment of the software to undertake detailed process mapping in order to garner a deeper understanding of how things actually work in the business. Many day-to-day processes work because of the efforts and knowledge of specific individuals. But the process of a major software project highlighted the need to institutionalise that knowledge.