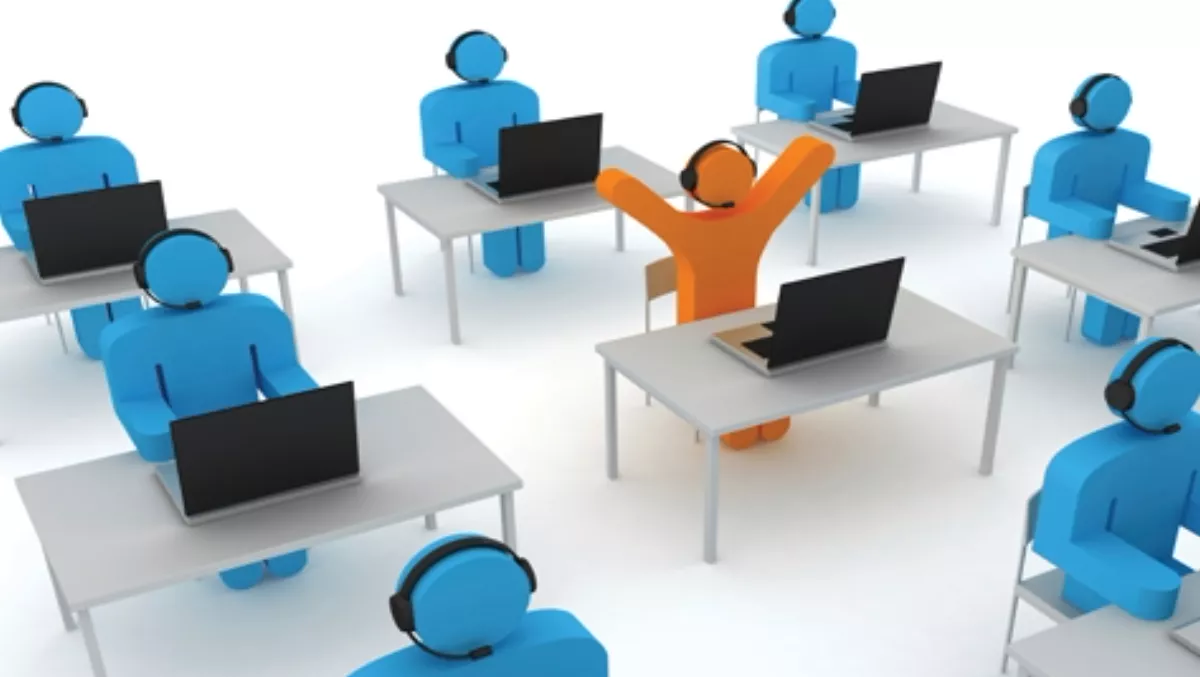 UC and the intelligent contact centre
FYI, this story is more than a year old
It may not be designed for contact centres, but Zeacom's John Cray says well-integrated Lync contact centres are disruptive for the industry.
Contact centre managers have to constantly balance cost and their ability to add value to the customer. Traditionally, these two variables are in conflict – it costs more to provide better service.
However, using unified communication (UC) powered by Microsoft Lync coupled with tools for communications productivity, contact centres are experiencing what it's like to lift customer value while controlling costs. That's what makes well-integrated Lync contact centres disruptive for the industry.Compared to call centres of old, driven by voice alone, UC gives the contact centre the ability to engage with customers on their terms. Customers can choose voice, text, email, instant messaging or video. Even better, modern systems provide self-service options, over voice or internet channels, in many instances solving problems without involving an agent at all.
Make it macro intelligence
Lync, of course, isn't exactly designed for contact centres, but it is a widely used UC solution. People appreciate the ability to quickly IM or call a contact to get a quick answer. But when a customer needs help, the interaction has to go to just the right subject matter expert.
The key is to combine Lync with multi-channel contact centre functionality to intelligently route to exactly the right resource, enabling agents to solve customer problems at first contact. Provide agents with FAQ information and customer history, and their ability to solve problems is greatly enhanced. With agents still accounting for up to 70% of the cost of a contact centre, this flows directly to a contact centre's bottom line.
But there's something even more important than the multiple channels that UC delivers – and that's the ability to add 'macro' intelligence to the interaction.
This intelligence is due to the evolving recognition of contact centres as drivers of brand value and rapid turnaround, no longer operating as an island, but integrated with other mission critical business systems and people who are subject matter experts. The agent isn't always able to answer every question directly. By ensuring experts are within reach of the contact centre agent, they are, by extension, within reach of the customer.
The integration of UC and the contact centre enables agents to engage customers across a variety of channels, while collaborating in real-time with their colleagues. With Lync-based presence information, an agent can see who the best people are to answer any particular query and – crucially – also see which individual is available and on which channel. This is important because there is little point in engaging an internal expert if he or she can't provide answers or is not available to do so.
When further empowered with contact centre functionality, Lync becomes the lynchpin on which intelligent contact centres can be built. The new customer interaction centre joins communication flexibility with user intelligence, productivity and collaboration. These contact centres add context and intelligence to interactions, making agents more effective, high performing operators capable not only of solving customer problems, but impressing them with their ability to do so efficiently and accurately.
John Cray is vice president for product management, contact centres for Zeacom, an Enghouse interactive company and a leader in communications solutions.
Related stories
Top stories