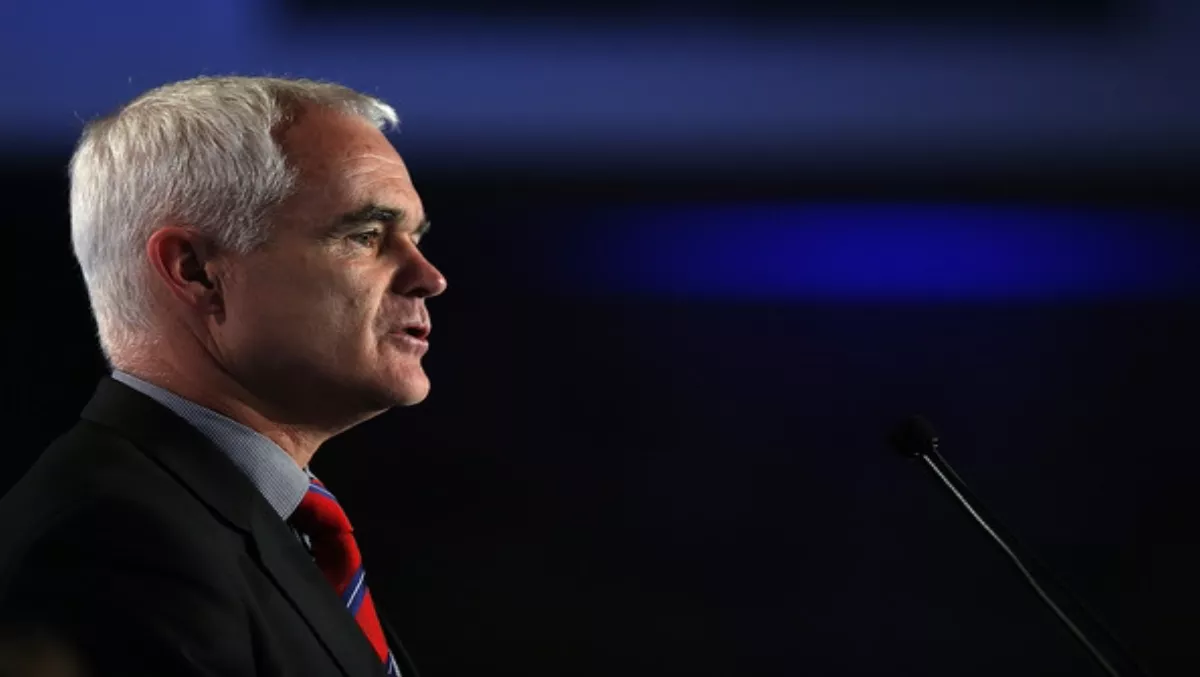 Under-fire Moutter apologises to "cynical" Telecom employee
Mon 21 Jul 2014
FYI, this story is more than a year old
Under-fire Telecom CEO Simon Moutter has apologised to the "cynical" employee he blasted last week, admitting he may have been "a little short" with the staff member.
After telling the "pretentious" worker to "feel free to go and let it loose on some other company", Moutter has moved quickly to clarify his stance.
Published through a post on the company's internal website, Moutter admitted that despite the staff member questioning Telecom's name change to Spark on August 8, he did not object to people airing their opinions.
"Diverse views, presented in a positive and constructive manner lead to better decisions," he replied.
"But there is a line we shouldn't cross and none of us should accept judgmental criticism or outright cynicism.
"If you feel I overstepped that line in my response, then I apologise."
Despite adding that staff members are entitled to their opinions, Moutter largely stood by his comments, adding: "I do object to them staying on and continuing to be negative though, sapping the energy of those who just want to get on and make [Telecom] a great place to work.
"I am simply asking everyone to make their own choices and get in behind the changes we are trying to make for the betterment of New Zealand and our customers."
Kiwi reaction…
Moutter's comments have failed to surprise many Techday viewers however, with one former Telecom employee, JJ, believing such response to be typical of the CEO's leadership style.
"Having worked for Telecom during Moutters last stint. This is pretty typical of the man and a modern CEO," JJ claims.
"The only person who would call this man a leader is himself. Arrogance, selfish are not leadership traits, mind you that's why our CEO get paid the big bucks."
Echoing JJ's comments, Gopes claims that a CEO, such as Moutter, is supposed to lead by example and inspire his 'people' to be better.
"This does the absolute opposite," Gopes adds. "It instils fear of speaking out, having an opinion, addressing concerns; it creates a negative work environment.
"What should have been an exciting moment in Telecom history has now been clouded by a CEO openly berating an employee in an open forum.
"Well done to 'Pedantic' - they brought out the CEO and Mr Parker's true colours."
Another reader givesadam also believes Moutter has it wrong.
"He blames the guys in the front line," he adds. "In the staff cuts how many of the middle management have gone. None.
"The encumbant (sic) middle management, Bruce, Niel, MHJ, Mike, Jan, Paul, etc.... They merely spew the same corporate line.
"Until Simon or his replacement replace these middle managers NZ is stuck in a time warp. Wish Simon focused on the problem he has….."
Who do you back? The under-fire Moutter or the "cynical" Telecom worker?