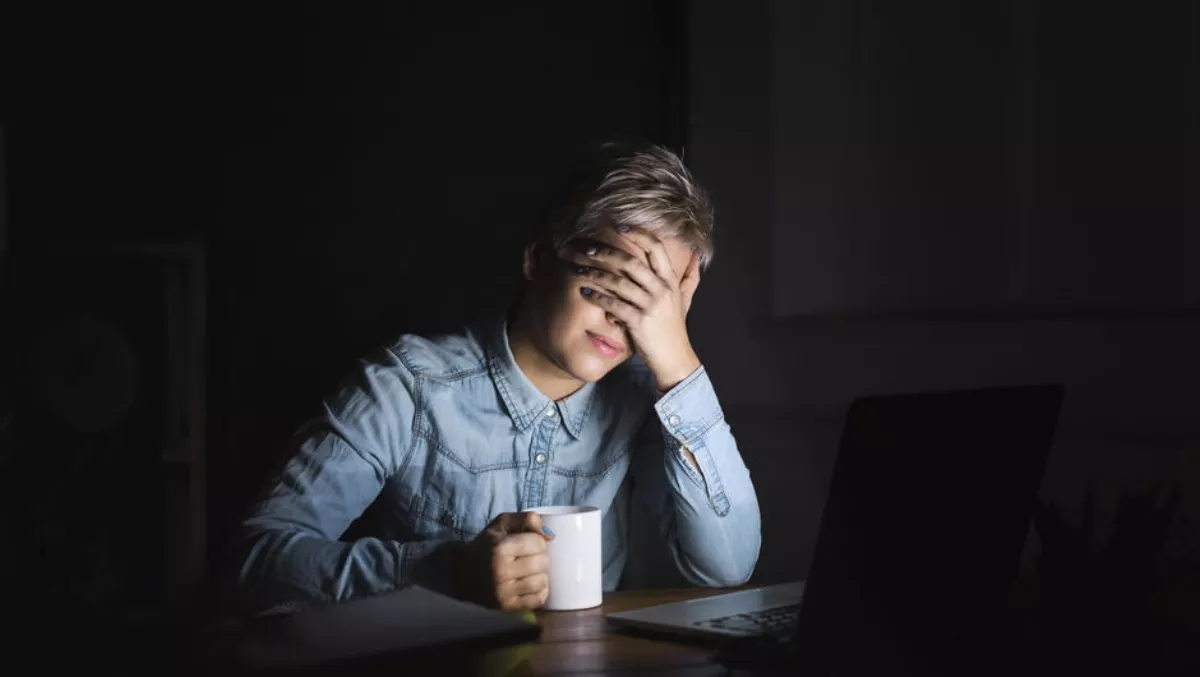 Unhappy employees call out 'tech laggard' employers
FYI, this story is more than a year old
Employees are more likely to want to quit their jobs if their employers are living in the technology dark ages, a new study from Unisys claims.
The study, titled, The New Digital Workplace Divide: Why a Technology-Enabled Workplace is Critical to Business Success, polled 1000 New Zealand adults and found what it calls a 'significant digital divide' between employers and employees when it comes to technology.
Business leaders know that unhappy employees cost them money, but some might be shocked at how high that cost can be.
Organisations who invest in employees have 4.2 times the average profit of those who don't, and the impact on the bottom line to replace a salaried employee is commonly predicted to be six to nine months' salary on average.
"The cost of not engaging employees in the workplace has real consequences," comments Unisys Asia pacific lead advisory consultant Leon Sayers.
He notes that many businesses are behind the technological curve. This puts strain on talent retention and also reduces overall efficiency and productivity.
"Personal productivity is a key motivator that not only impacts an employee's ability to do their job efficiently, but also how engaged and committed they are to their employer. Designing and implementing an effective digital workplace requires effective organisational change management and consultation to ensure employees have the right technology to do their jobs, and they are comfortable using it."
The survey also found that 35% of respondents believe AI will transfer their workplace in the next five years. The Internet of Things followed closely behind. Although respondents admit they don't know the technologies well enough.
"The fear of the unknown is powerful, and that is what these statistics bear out," comments Sayers.
"However, organisations that modernise their technology and business processes in the right way will be best positioned to lead. Coupled with the proper training, automation and intelligence can help empower workers by freeing them from tedious tasks so they can deliver better results. We believe AI will enhance their workers, not replace them."
Here are some of the key findings:
Technology laggards breed employee frustration and attrition
Workers at technology laggard organisations are almost 500% more likely to be frustrated with their employer and 450% more likely to want to leave to work elsewhere, as compared to their counterparts at technology leader organisations.
Devices are the biggest pain points for workers at technology laggards
Nearly half (49%) of Kiwis working for laggard organisations work with outdated devices, three times as many who work for technology leaders. Also, workers at laggard organisations are twice as likely to complain about limited roll-out of technology and connectivity.
New Zealand is doing better than most other countries surveyed
37% of Kiwi workers feel that their organisations are leaders in their use of technology. This is the second highest, after Mexico and level with Brazil, and up five percentage points from the global average of 32%.
Security needs to be a priority in Kiwi organisations
The "Bring Your Own Device" to work environment allows greater access to company information and brings with it potential security risks. More than two-thirds (71%) of digital workers in New Zealand admit to using workarounds that bypass security protocols.
"The research underscores how the digital workplace encompasses a wide ecosystem of people, culture, technology and processes – it's not just about how up to date your IT is or whether you can log in from home," says Sayers.
"How you work defines your workplace – and vice versa. To achieve successful digital transformation employers must take a holistic approach to organisational change."
Related stories
Top stories