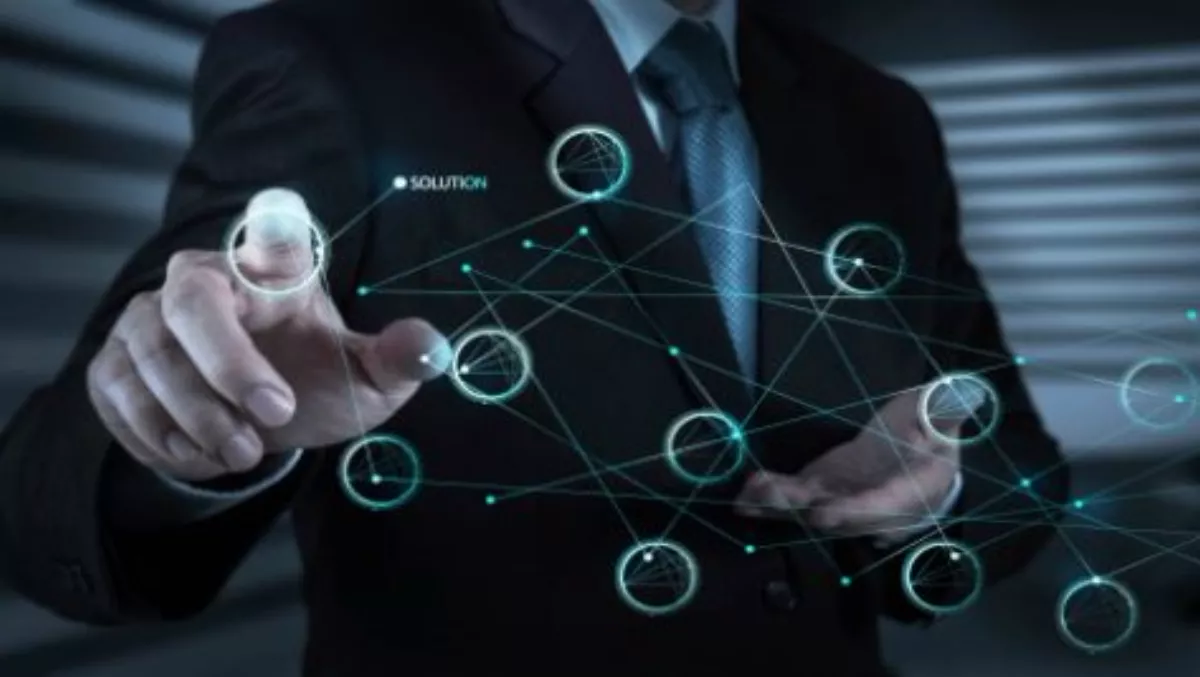 Unisys: How service management tools boost productivity
FYI, this story is more than a year old
Service management helps organisations turn intelligence into business outcomes. With visibility of what's happening across a business, IT teams can respond in a timely manner to resolve issues or to deploy changes, says Greg Thomas, Unisys strategy and innovation director.
Finding the right partner and solutions are a key part of utilising service management tools to boost productivity.
"You need to be working with a partner who understands the outcomes of service management, and how to get there, someone who can build you a roadmap of capability to eat that elephant one bite at a time," says Thomas.
Service management is not a one-off project, it's something that needs to be part of the culture of the organisation, and as a result the choice of tool is important, he says.
According to Thomas, the question of what tools or technology are used comes down to a function of size and complexity of the environment.
"If you're a small shop, a handful of servers, desktops etc, then perhaps a spreadsheet is good enough. If, however, you have 100s or 1,000s of servers, lots of applications, desktops distributed across the country/globe and 10s or 100s of service providers, then a spreadsheet isn't going to cut it, and you'll be in need of specialist tools to help you out," says Thomas.
"Having good quality information, whether it be incident details, configuration information, knowledge articles, contact details, or automated workflows help immensely in the delivery of quality services," he says.
According to Thomas, productivity in this context comes in two forms: saving people time, and improving revenue opportunities.
"From a people perspective, imagine being able to quickly identify what systems are impacted for a change, or an unexpected outage by using good quality up-to date configuration details.
"This data would have upstream and downstream dependent items linked and identifiable.
"Having this level of accurate data available alone will help in reducing the time to resolve an incident or assess the impact of a change," he says.
"Through good quality configuration data alone (whether it be in a specialist CMDB or spreadsheet, or one a whiteboard) you could eliminate one or two hours per person involved per event, there would be a good payback over time.
"Yet sadly for many organisations, they don't make the investment because they cannot justify the hard cost of capex and opex against the soft cost of productivity improvements," he says.
Financially, there are many opportunities to find demonstrable savings, according to Thomas.
Having good quality data and good service management disciplines can help address questions that can ultimately drive a significant cost benefit to a company, he says.
Such questions include:
How much does down-time cost you?
Can you minimise outages due to change?
Can you improve your time to market?
Are you over or under licenced?
Do you have under-utilised assets?
"The enabler here is for the most part configuration data, and the best way to get this data and maintain it is to use automated discovery tools - these tools are on the job 24x7, capturing configuration details and updating to a configuration management database.
"Doing analysis on this data, and having good asset management processes are fundamental drivers to optimising use of your assets," says Thomas.
Unisys has decades of experience in providing service management to clients globally. The company has platforms such as Unisys Edge, professional services, and a depth of skill that can be leveraged to help a business build out a service management capability.
Thomas says, "Unisys as a service provider to enterprises operates the world's largest single instance of BMC's Remedy, which is used to underpin the IT Service management processes which support the services we deliver to a large number of our customers across the globe.
"Our customers get the benefit of not only this platform without directly investing in licences, support, integration and infrastructure, but also Unisys' decades of experience in running effective service management processes."
"We have spent many years tuning data collection and correlation processes, fine tuning processes, and training our delivery team on ITIL processes. We have created and maintain the culture required to operate within an effective service management environment.
"The benefit of this is that globally our delivery teams understand the principles associated with managing an environment, they use a consistent set of tools, and consistent processes for the delivery of services," he says.
"The processes whilst common, are tailored for each customer with the relevant approvals, checkpoints, or escalation points which are gathered during a set of refined workshops during the on-boarding process," says Thomas.
In terms of discrete standalone Service Management services these include Advisory and Consulting, Implementation and Optimisation, Systems Integration, and Subscriptions Services.
In addition to products, Unisys offers professional advisory services to customers to help define specific outcomes for service management processes, through to strategic roadmaps to transform complete service management environments.
For more information about Unisys' service management offerings, check out this site.
Related stories
Top stories