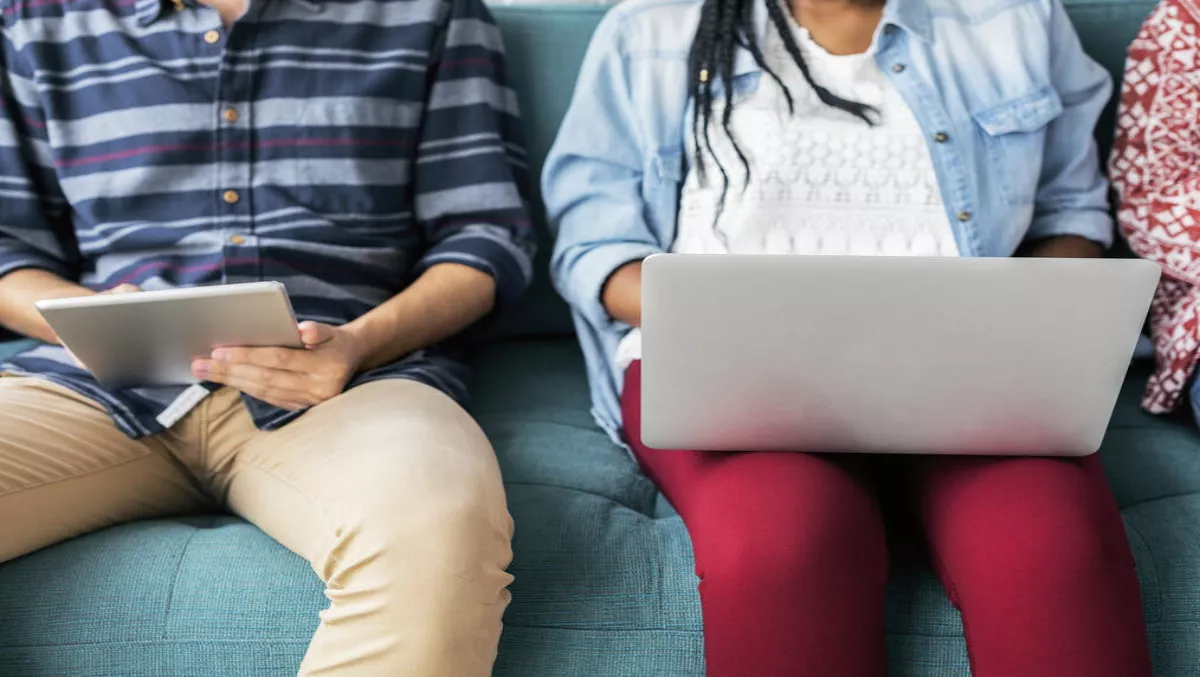 Unlocking the benefits of leading a multi-generational workforce
FYI, this story is more than a year old
By Tony Simonsen, managing director, Australia and New Zealand, Polycom
It was not too long-ago that business normal often consisted of 'old guys' – those who had spent years working their way up to the so called 'top jobs'.
Usually found sitting in their closed-door offices at one end of the building; with the so called young ones – sitting in their cubicles, waiting for their own chance to move up the ladder and into an office of their own.
Fast forward to today where we now work in a far more complex and diverse workplace environment.
One that has seen rapid advances in technology, creating new ways of working - agile workforces and mobile workers who are embracing a more 'work from anywhere' style of getting the job done. Nimble entrepreneurial style start-ups working in partnership with established corporates.
One that has also seen a major demographic shift in the age range of our working population. According to Statistics New Zealand, the rate of employment is now 68.2% with approximately 2.72 million people aged between 15 and 65 years now make up our workforce.
That's five generations, who could potentially be working side-by-side in the same workplace.
Does Workplace Diversity Create More Opportunities?
For me, it has never been a greater time to be in a leadership role.
New Zealand's talent pool is so rich and diverse, quite unlike any other period in history. Diversity – and not just gender diversity – brings different ideas, backgrounds, and assumptions to the table.
Having a talent pool made up of different generations means you have a broader perspective and can draw upon a wider range of ideas to make better decisions.
Our customers are certainly not all aged in their fifties; or even their twenties, so having senior leaders and employees who act more like our customer base can only be a positive thing.
Artificial Intelligence, Anywhere Working and the Future of Work
I'm often asked to explain the role that new technologies are expected to play in helping shape New Zealand's Workplace of the Future.
Today, there is a wide held belief that technologies like artificial intelligence will eliminate future jobs and tasks. While some jobs will be done by machines, human workers will not be replaced, but they will need to master new skills to deliver the value that only humans can provide.
For me, anywhere working is a strong example of where technology is playing a positive role in helping address the needs of our future workforce.
For too long the ability of being able to work flexibly has been limited to working from home and has been primarily beneficial to working mothers.
In The Changing World of Work, a Polycom global survey of more than 25,000 workers around the world, we found that flexible working is now becoming the basis for truly digitally-transformed businesses across all generations of workers.
While our anywhere working survey found that nearly two-thirds of the global workforce take advantage of anywhere working, employees still have concerns about its impact on their career.
Surprisingly, results showed that it was technology-savvy millennials who were most concerned about the correlation between being physically present at work and being recognised as getting the job done.
In today's technology-enabled workplace, anywhere working is becoming business-normal; employees expect it, and employers need to provide clear and fair policies to attract and retain their best talent.
Why Managing a Multi-Generational Workforce is not 'Rocket-Science'
For any leader, the ability to bring a diverse group of people together to achieve a common purpose or business outcome is always enormously satisfying.
Managing such a diverse group doesn't need to involve a shift in major mindset, generational intelligence training, or re-writing the HR 'playbook'.
At the heart of it is the need to focus on our employees as people, regardless of age, gender, lifestyle choice, or work location. It's also about empowering them with the right tools to get the job done.
We need to make sure that people are collaborating, building relationships, connecting with each other and remaining as productive as possible whether they choose to work in an office or remotely.
This means enabling them with access to the right business and communication tools to be successful – an adequate laptop, the ability to dial into audio and video conference calls, and content-sharing platforms so they can hear and be heard.
Allowing More Technology Choice within the Workplace
New technologies are no longer just for millennials.
Most of us have been using laptops, tablets or smartphones as part of our daily lives for over two decades. Naturally, we expect to have the same mobility and flexibility when it comes to our working lives too.
My team is made up of four generations, and perhaps not surprising, each generation has its own preferred hardware and communications preferences, and not just a device-of-choice but also the way how they use it.
The Snapchat and Instagram generation, for example, prefer to use their smartphones to communicate with video and visuals. They are not as comfortable sending text or SMS with emoji's (which are becoming commonplace) or using the telephone to make a voice call.
I've found that by being flexible and adapting my own preferred communication style to suit the team members I'm working with improves workplace communication.
I use WhatsApp, email, telephone, and video conferencing throughout any day – dependant on what each member is most comfortable with.
Embracing Workplaces Differences Leads to Workplace Success
Multi-generational teams provide diversity in thinking.
When you think about it, the older generations were not always afforded as much education as the younger generations are today – opting instead to learn on the job.
When you see the ideas that come from combining the wisdom and experience of the older workforce with the inquisitive minds of the younger cohort it is great to be a part of. I enjoy leading such a diverse team.
With so many predictions being tossed around about the future of work, it's crucial that businesses and employees start planning for what lies ahead.