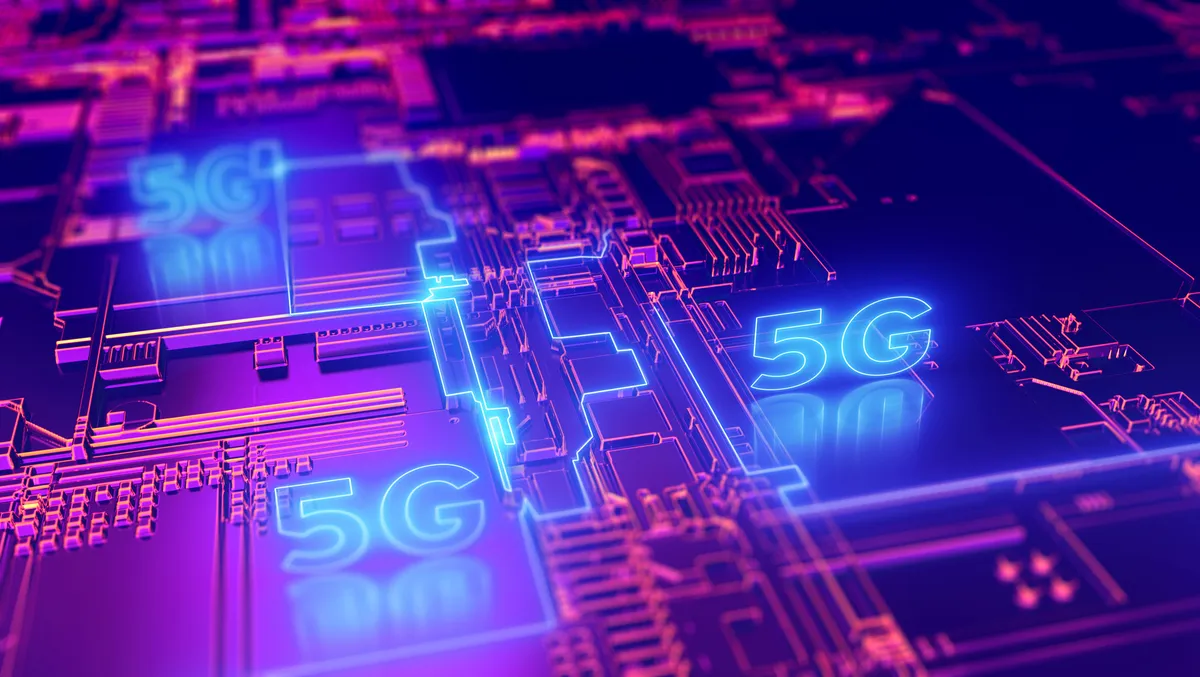 UoA conducts industrial robotics 5G trial with Spark
In collaboration with Spark, researchers from the University of Auckland are exploring the potential of 5G to transform the world of industrial robotics.
Industrial robots are commonly used in electronics, food and medical manufacturing as they can be programmed to carry out automated tasks with precision and accuracy. In a recent trial, a research team led by Dr Yuqian Lu in the Faculty of Engineering have been exploring whether they could be controlled in the cloud via a 5G network.
The results are very promising and have the potential to push the boundaries of whats possible, says Lu, In the long-term, we could see a surgeon in Auckland perform an operation remotely on a patient in Invercargill using a tele-operated surgical robot, or a fleet of manufacturing robots in various cities in New Zealand could be managed remotely in real time.
The six-month trial was conducted at the Faculty of Engineerings Laboratory for Industry 4.0 Smart Manufacturing Systems. The first phase of testing used a cloud-based robot built in the lab and a cloud-based platform to test if the robot could be controlled via 5G. The researchers measured the connections latency (whether there is any lag) and jitter (how reliable and consistent the connection is) by testing various public and private 5G network settings and sending data packets between Auckland, Sydney, London, Singapore and Oregon (USA).
"After completing the first stage of testing, we learned that the key to achieving optimal speeds and reliability performance is to incorporate artificial intelligence (AI) algorithms to compensate for any issues during data transmission," says Lu.
"What we concluded is that in future, industrial robotics have the potential to be moved to the cloud and supported by 5G," he says.
Renee Mateparae, Spark's Network and Operations Director, says leveraging 5G will help drive business transformation across many industries.
"Working closely with the University of Auckland is helping us to bring interesting use cases and business applications to life, such as in agriculture or ports using machine learning, Internet of Things, 5G and other emerging technologies," Mateparae says.
"This work highlights that leveraging new capabilities in robotics, automation, industrial AI, and technology convergence to create innovative solutions to real-world problems can enable a more connected future.
"Some of our work around Multi-Access Edge Compute (MEC), private network and 5G network slicing, for instance, means you could deploy the cloud at your premises to run your automation over a dedicated network.
"Data transmission occurs at a shorter distance, decreasing latency and jitter, reducing congestion, and delivering a better customer experience.
"We are proud to collaborate with the University of Auckland to help bring the potential of 5G to life demonstrating how faster throughput, lower latency and high levels of reliability can create tangible business outcomes."
Network devices and private network equipment were supplied by Nokia, while Spark provided public network access and cellular network expertise. The Science for Technological Innovation National Science Challenge provided funding for the trial.