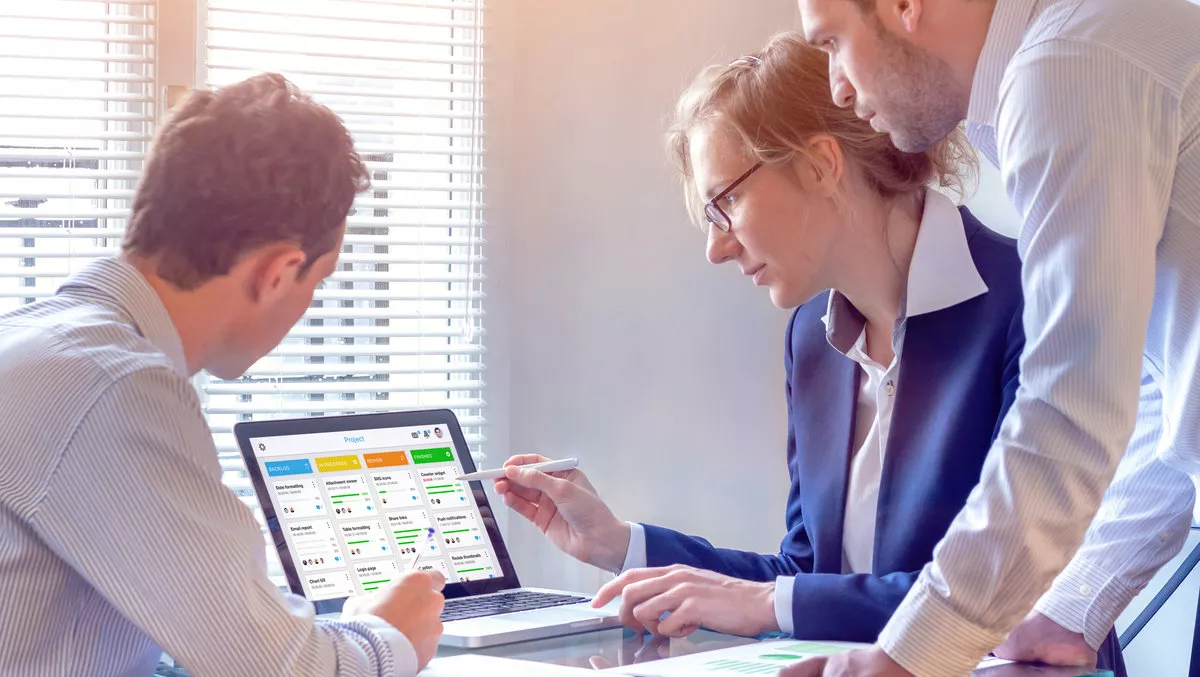 Valuing your shift into Agile – Certus3
Tue, 16th Jul 2019
FYI, this story is more than a year old
Metrics are important in all organisations.
They help to determine what is of value and therefore where an organisation's efforts are best placed.
The metrics used to measure the success of Agile projects are extremely varied.
The 13th Annual State of Agile Report released in May, for example, lists 23 measures of success for individual projects, and nine more for measuring whole-of-Agile initiatives.
Ask around and you'll get different answers on which Agile metrics are the best to focus on.
In the State of Agile report, customer and user satisfaction and business value rank as the top two metrics for measuring Agile success.
These are indeed solid metrics and indicators.
But as Agile has taken on a more organisation-wide focus, it has also become more closely aligned with the overall objectives of the organisation.
That means serving customers better and serving up efficiencies that improve an organisation's culture and - ultimately - its financial performance.
These days, creating value - for customers, the bottom line, for shareholders or other stakeholders - has to be the end goal of anything you do.
Time-to-market (TTM) cycles are shortening and there is constant pressure on organisations to tighten those cycles even further.
Organisations should ask, how do I know if I am on track to achieve this key success criteria?
Value is built into the 12 principles of Agile laid out in the Agile Manifesto.
The first principle states that "our highest priority is to satisfy the customer through early and continuous delivery of valuable software".
In addition, the third principle speaks to the collapsing timescales involved.
"Deliver working software frequently, from a couple of weeks to a couple of months, with a preference to the shorter timescale," the Manifesto states.
Doing Agile right and delivering appropriate value means managing out inherent uncertainties in the product development process.
Assurance and governance processes - such as those built into Certus3's methodology and AI Assurance software - can greatly assist in this regard.
Assurance for Agile projects needs to focus on the assessment of a set of measures that are predictive of the key success criteria.
Predictive measures enable continuous improvement to be achieved throughout the project lifecycle. In an agile environment, assurance should be agile as well.
These include having a clear understanding and agreement of what constitutes value for customers. This is likely to be high-level initially but incrementally increase in granularity as work progresses and the value proposition is better understood.
Within the Scaled Agile framework (SAFe), this is known as the lean business case.
The longer you do Agile with data-driven governance and oversight, the sooner you will undercover the individual patterns of what drives value and what does not - and to wind back work on the latter.
In a traditional company, it can be difficult to make a finding that a particular program of work is no longer delivering the level of value that was expected.
It can be even more difficult to then shut it down and re-route the resources into higher value-add streams.
In some ways, this conversation has become slightly easier as startup thinking has entered the organisational mindset.
Many large organisations now preach a 'test and learn' - or a 'fail fast, fail often' - mantra in their approach to working out what they can make that would be of most value to the market.
At least under this mantra, it is less difficult to shut off work that is not contributing value back to the organisation at an appropriate level.
Still, Agile remains difficult to get right without the assistance of concrete measures to independently and objectively assess if your Agile teams and environment have the characteristics for long term success.
Given the enormous number of potential metrics at play and the complexity of Agile initiatives, organisations are likely to benefit from governance and assurance tools that can measure both the project environment and people to support them with predictive measures of their Agile journeys.