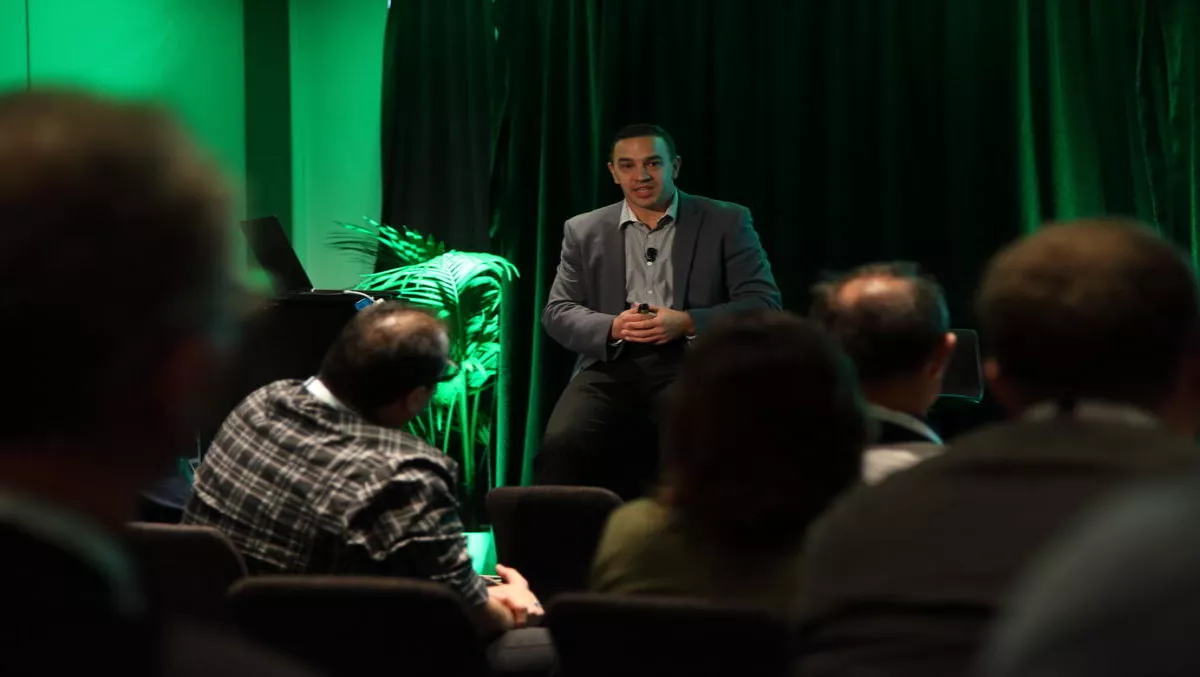 Exclusive: Veeam focuses on flexibility for Availability Suite v10
Mon, 21st Aug 2017
FYI, this story is more than a year old
Disaster recovery and availability have become critical for the enterprise in the age of virtualisation and the cloud.
It's important for companies to make sure they not only have reliable storage and backup solutions for their data, but they also have systems in place to make sure their mission-critical applications are minimally affected in emergencies.
"No single cloud is sufficient for always-on availability," says Paul Mattes, Veeam global cloud group vice president.
"It's the ecosystem that's essential.
Mattes talks about how companies are now looking to decouple their services from underlying infrastructure to increase mobility and portability.
At the recent Veeam ONForum in Auckland, TechDay caught up with Veeam ANZ head of systems engineering Nathan Steiner about Veeam's upcoming Availability Suite version 10 and what Veeam's partnerships with Lenovo, Infinidat and Pure Storage means for its Australian and New Zealand service providers.
Flexibility and platform agnosticity
Steiner says the service provider route has been the path to success for Veeam, and the company is driving towards an API framework-based approach with its recent partnerships with Infinidat, Lenovo, and Pure Storage.
"Essentially, this means consumers can choose anyone to leverage integration with and so that's what I see as the largest benefit - continuing to meet customer requirements around flexibility, choice, and agnosticity," Steiner says.
"The more we can provide a framework and ecosystem of integration, the greater benefit our customers, service providers and partners would derive from leveraging our technology.
The long-awaited v10
Steiner says that Veeam's Availability Suite v10 is on track to be released in Australia and New Zealand early next year.
Version 9.5.3 will be released in the interim, containing some of the highly anticipated v10 features.
He says some of v10's most exciting features include native object storage support and new on-premise managed cloud and hyperscale cloud capabilities.
Two new features coming to the hyperscale cloud are Veeam availability for Amazon Web Services, and Veeam disaster recovery into Microsoft Azure.
Veeam availability for Amazon Web Services is an agentless data protection and availability solution for AWS applications and data helping enterprises to reliably move to and manage a multi-cloud environment.
This solution mitigates the risk of losing access to applications and ensures the protection of AWS data against accidental deletion, malicious activity, and outages; with backup and restore for in-cloud AWS EC2 instances.
Meanwhile, Veeam PN for Microsoft Azure and Direct Restore to Microsoft Azure delivers Veeam Disaster Recovery in Microsoft Azure to minimise downtime during a disaster by simplifying and automating the setup of an on-demand disaster recovery to Azure solution.
Creating new routes to market for service providers
Steiner says that more and more, customers are looking to consume technology via an as-a-service model.
"For our service providers, the new partnerships formed are about looking at how we can provide not just existing addressable market opportunities by way of the services they deliver today, but how we can help them remain competitive, drive incremental service offerings, create new routes to market," he says.
Steiner says that means equipping service providers with broader choice and increasing their profitability in terms of leveraging technology that allows them to deliver higher value services to end users and customers.