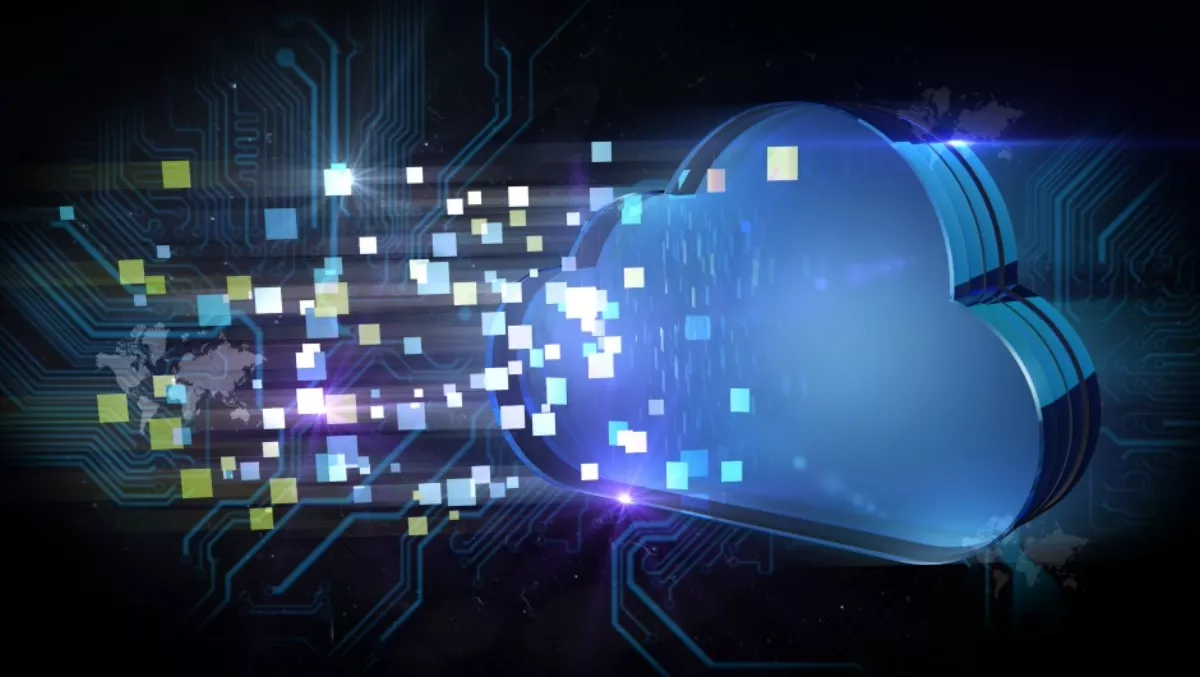 Veeam unveils complete platform to provide availability across any cloud
Tue, 13th Sep 2016
FYI, this story is more than a year old
By Ashton Young, Editor
Veeam recently announced their all new solution, designed in line with the needs of their increasingly digital customers.
The Veeam Avaliablity Platform for the Hybrid Cloud has been designed to provide businesses and enterprises of all sizes with the capabilities to ensure availability for virtual, physical and cloud-based workloads. Veeam ANZ Head of Systems Engineering, Nathan Steiner says this next generation of availability was tailored to the needs of their customers.
"The customer is driving and demanding availability of apps, data and resources and making sure they're protected, managed and available from any type of cloud environment – that can be private, managed or public," Steiner says. "The ability to have a platform and a solution that is able to meet the requirements of the customer and/or partner in an agnostic and flexible way is what has driven Veeam to provide an availability platform that is catered for all those different models.
A study from IDC found that enterprises are constantly involved in a digital transformation process as they adapt to drive disruption by leveraging digital competencies. And Steiner asserts a hybrid-cloud strategy is no longer just a strategy for competitive advantage but a necessity for survival.
"Our customers told us that in addition to their virtualised workloads running in their private data center, they need us to also support their move to hybrid cloud, which means supporting workloads running in public clouds," Steiner says. "The Veeam Availability Platform for Hybrid Cloud is a single system that can span customers' on premise, cloud and software-as-a-service requirements.
According to Veeam, the number of workloads in private clouds will grow tenfold in the next five years. Right now, it sits between 20-30 million, by 2020 it will grow between 200-300 million. Steiner says it's about addressing the challenges of moving away from the physical environment to the more virtualised.
"A big thing for us around cloud transition - particularly around public cloud - is there are no sockets in the cloud, just workloads," Steiner says. "When you look at the transition to provide that sort of capability, that's when you look at the Veeam Availability Platform to address those needs – and it really comes down to three main capabilities.
Enterprise continuity: "The ability to provide enterprise continuity across those private, managed and public cloud environments, which includes faster recovery time objectives, more recovery point objectives, being able to very quickly restore, recover and provide protection and management across all applications and many disaster recovery scenarios.
Workload mobility: "Being able to provide mobility where that workload can be sitting on-premises in virtualised infrastructure, off-premises in an MSP environment or in a public cloud environment. We now have an extremely flexible way to meet and address our customers' requirements irrespective of where they want to put their workload.
Compliance and visibility: "This is being able to provide toolsets and the technology which allows proactive monitoring, reporting, automated testing and documentation that maintains the regulatory and compliance requirements over workload applications, data and resources.
Steiner says the customer is looking for an increase in the leverage of their investments, in addition to more flexibility of where they choose to put their applications, resources and data.
"Having the capability to provide protection, management and availability over those services, applications and data across any cloud is really why we've moved in tune with addressing both the current and future needs of the customer," Steiner concludes.
Click here to find out more about the Veeam Availability Platform for the Hybrid Cloud.