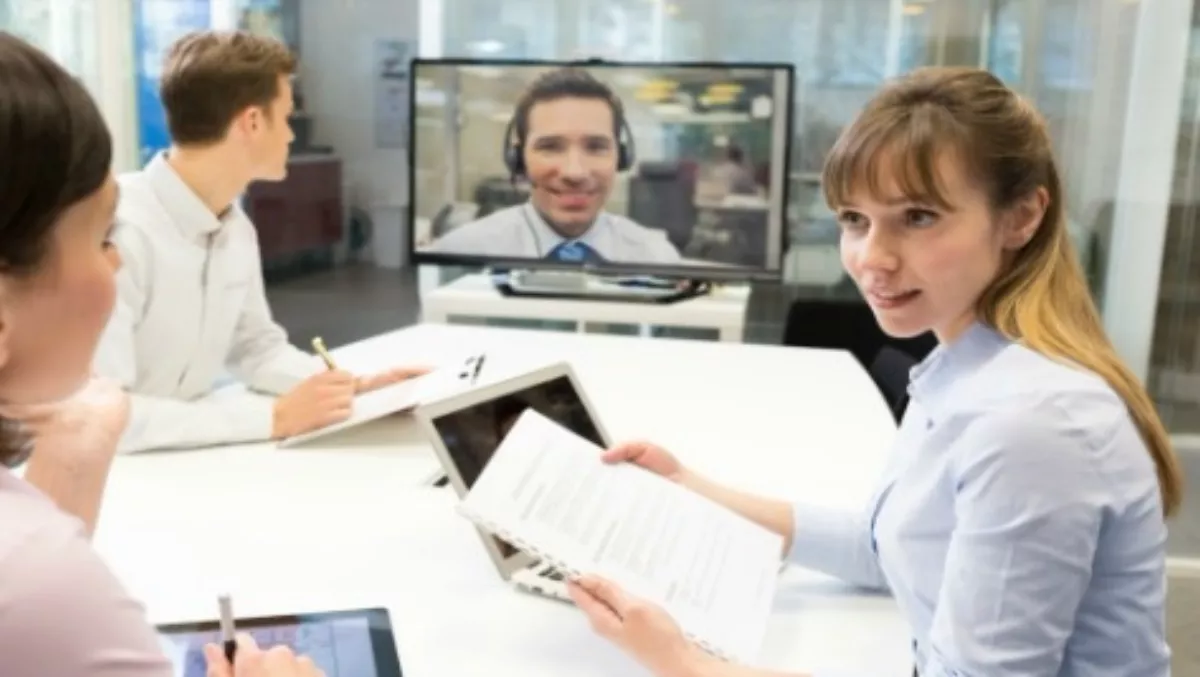 Video is the new black
FYI, this story is more than a year old
Mike Jenkins, The Instillery founder, managing director and CEO, puts forward the business case for cloud based business videoconferencing.
In today's hyper-competitive, increasingly mobile and global marketplace, customer expectations and productivity pressures are escalating to levels never seen before.
Employees, customers, partners and suppliers need the ability to talk, message and share data on any device, anywhere and at any time.
A few moments of downtime could result in millions of dollars in lost business
Unified communications is no longer a nice to have for enterprises with deep pockets but has become a business imperative for organisations of all sizes.
So which elements are the most critical for your business to realise the benefits of the UC investment and what is the most appropriate consumption model for your business?
The element of unified communications that delivers on more business benefits than all others is business video. Face-to-face interaction will always make a stronger impression than traditional conference calls. Video enables visual connection which adds impact to key messages. As device mobility explodes, business video will become a far more important tool for enterprises.
Selecting a UC partner
There is currently an avalanche of video in the global IT marketplace. Internal IT departments across the globe scramble to support the latest vendor video or voice endpoint 'discovered' by the business. This requires conducting intrusive and rigorous testing and changes within the enterprise IT environment to ensure there are no choke points to throttle back the advertised end user experience.
Selecting a cloud based video collaboration service can reduce complexity for users who just want to get their jobs done and enable new levels of collaboration for your business.
Through a cloud managed video collaboration service, service levels, objectives and cost are clearly defined and understood.
A true cloud-based videoconferencing service ensures there is no need to purchase and install any costly hardware and software. The service is 100% in the cloud and securely connects you into your meeting from the videoconferencing equipment you already have. It should also be able to grow with your business and let you add users on demand, without delay.
Interoperability is a critical factor and usually the reason traditional conferencing methods are unsuccessful. A true cloud-based video service enables compatibility between all leading name brands and absolutely must integrate with other critical business applications to enable you to host video conferences from within existing tools such as Salesforce CRM.
An enterprise class cloud-based video service should enable you to leverage your existing contacts and schedule meetings through Microsoft Outlook, Google Calendar or web portal.
Your solution should have the ability to share content including not only standard documents or PowerPoints but also video files, with meeting attendees, combined with the ability to record.
Unified communications, led by business video offers substantial business benefits for productivity, business processes, customer experience and agility.
With the ability to meet virtually, in high definition and in real time on any device, long commutes and the whirlwind expensive cross country meetings can be avoided – without your organisation having to take the eye off your core business.
Related stories
Top stories