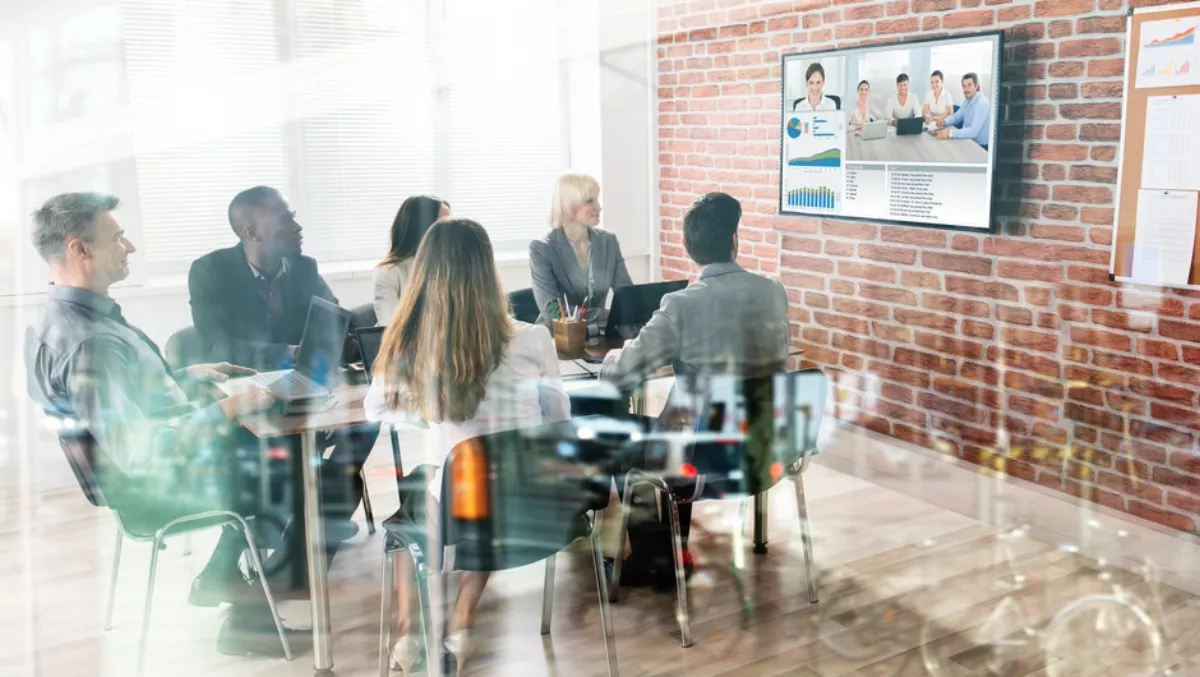 Video will be the fabric of collaboration in 2019's enterprise
FYI, this story is more than a year old
Making predictions is increasingly a sport that is not for the faint of heart. Few people could have foreseen the political, economic and natural events that affected businesses the world over this year. Companies must learn to ride the increasingly frequent waves of uncertainty, or risk drowning underneath them.
With the continued changing political landscape, business will continue to be impacted by changing policies, trade agreements and regulation.
Fortunately, video communications and collaboration technologies give companies added resilience, agility and flexibility to adapt in a fast-paced and changing world.
For example, video meetings are a pragmatic way to provide staffing flexibility, allowing global, virtual teams to meet productively, wherever members are located.
With that context, here are some of the trends in video communications that we can expect to dominate in 2019.
1. Pop-up culture extends to meetings
You don't have to walk far from the office before bumping into a pop-up restaurant, gallery or shop. Pop-up retailing exploded in 2009 as an innovative market response to store closures after the global recession. With open plan and short-term serviced offices now a business norm, small "huddle rooms" for focused, pop-up meeting sprints are increasingly favoured over formal boardroom-style meetings.
Video conferencing technology is adapting to this trend, making it easy for anyone to hold a secure, impromptu session with remote workers and business partners. Expect more huddle spaces to integrate video in 2019.
2. Flexible working will drive demand for video conferencing
Employees cite flexible working as a priority when choosing a workplace. At Australia's latest Census, almost a third of all workers regularly worked from home in their main job or business.
Furthermore, as the 'gig economy' trend continues to take hold, workplaces will see more freelancers working remotely from an independent location. These combined factors will mean IT demands for video conferencing will peak in 2019.
3. Video will give employers the hiring edge
With leading economies like the US, China and the UK at near full employment and immigration policies tightening, global competition for top talent has never been greater. Employers that can recruit swiftly and decisively will naturally impress and attract the best candidates.
Savvy HR teams have already established best practices for video recruitment. More HR departments in 2019 will start demanding high-quality audio/video communications from IT that guarantees a seamless experience and a great first impression.
4. Millennial and Gen Z dominance will make video the norm
Any parent who's watched their young kid choreograph and create a Snapchat or Music.ly video will know what I'm talking about here. Each new generation is more video-savvy than the last and prefers it over voice alone for routine communication.
In response, companies are setting IT strategies that integrate video into enterprise communications and collaboration. Millennials already dominate the workforce in the US according to Pew Research, and are quick to embrace new ways of engaging with colleagues. Expect more companies to adopt video communications as the status quo.
5. AI will drive meeting productivity
More people are embracing AI in the workplace for its ability to act as digital assistants when it comes to everything from note taking to creating action items and providing instant transcripts and meeting highlights. By filling the admin gap, companies can free up employees' time to focus on problem-solving and brainstorming.
As competition heats up in the video space in 2019, expect to see a lot more AI-enabled assistive technologies, including captioning and augmented and virtual reality.
Going into 2019 there is an optimism about business' ability to adapt and ride the waves of uncertainty. Looking to the future, businesses are adopting technology faster than ever, finding that innovation can aid productivity.