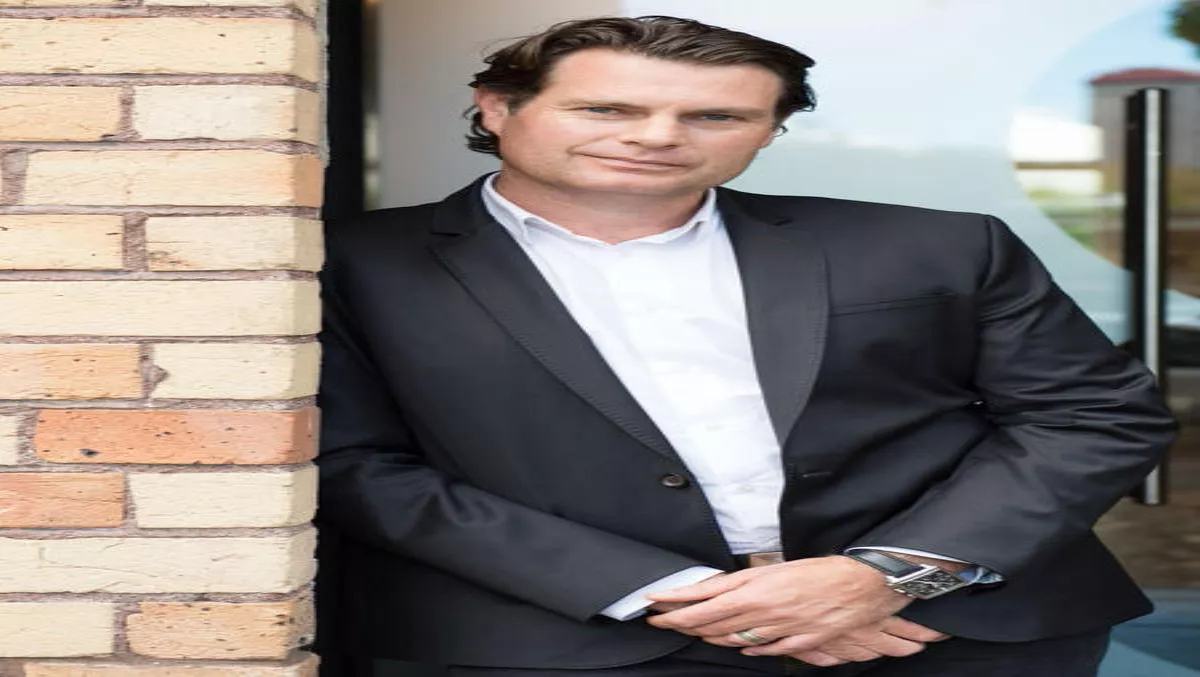 VMob: Thinking outside of the Microsoft Azure box...
FYI, this story is more than a year old
Effectively throwing the book of annoying business jargon out of his Wynyard Quarter window, Scott Bradley doesn't drink the Kool-Aid, doesn't make hay and doesn't sit at the cutting edge of anything.
For the VMob founder and CEO isn't your stereotypical Microsoft partner.
Under his four years of leadership, VMob has risen from a humble Kiwi start-up to an award-winning, globally acclaimed, mobile marketing company - flying the flag for innovation in the loyalty application developer space.
While the Auckland-based company's relationship with Redmond is looked on enviably across not just New Zealand, but the world, VMob isn't your mainstream Microsoft ally.
"We don't naturally fit into a box for Microsoft," says Bradley, speaking to Techday after his first experience of Microsoft's Worldwide Partner Conference in Washington D.C.
"As an Azure partner we're not selling to the CIO, rather the CMO which makes us an unconventional Independent Software Vendor, but one who is a huge consumer of the Azure platform."
Speaking at his bustling Auckland office, Bradley embraces being the black sheep of the Microsoft family, enthused at the prospect of dominating the untapped potential of Azure's Infrastructure as a Service offering.
"Challenge brings opportunities," he says. "We have an opportunity to own that space and through our business model we're actually helping shape Microsoft's thinking when it comes to IaaS.
"We're in the Microsoft Beta release program which allows us to gain access to the latest technologies before it reaches the market - helping keep VMob at the forefront of the IaaS technology market.
"Our relationship with Microsoft is not one typical of a conventional ISV - we're pushing the boundaries of Azure and what IaaS can actually do and that's incredibly exciting for our team."
Recently recognised for its innovative use of technology, having been announced as a runner-up in the global Winning with Azure Contest, the Kiwi mobile marketing firm is living proof of the capabilities of the Azure platform.
"Some may say we're the living guinea pigs," laughs Bradley. "But seriously, through our leading innovation in Azure our world has opened up."
Echoing Bradley's comments, Brent Kendrick, Director, Small Midmarket Solutions & Partner Group, Microsoft NZ, believes the company's new 'mobile first, cloud first' strategy signals a clear shift in the way Microsoft is now engaging with ISV partners such as VMob.
"We see a real opportunity to engage with ISVs in a new and unique way, by bringing the value of their apps to market with the help of Microsoft cloud," Kendrick adds.
"With Azure, Microsoft gives ISVs a cross platform infrastructure that allows them to scale their applications and focus on what they do well, with Azure doing the heavy lifting.
"We're excited that New Zealand based ISVs like VMob are seeing the value of Azure in developing and marketing great cloud based applications, as it allows us to work more closely with them than ever before."
Thinking outside of the Microsoft box...
With offices in New Zealand, Australia, Singapore, the UK and the USA soon to follow, Bradley's knack for thinking outside of the Microsoft box has helped deliver unique mobile marketing campaigns for a range of global clients.
So much so that Bradley's vision for VMob, aided by his trusted Chief Technical Officer David Inggs, has been shared by retail titans such as McDonalds and Exxon, as well as local loyalty firm FlyBuys and Auckland's Heart of the City.
"We have the business model, the scalability through Azure and the Microsoft partnership which helps keep VMob one step ahead," Bradley adds.
"We've got the building blocks and it's now about leveraging our capabilities and our relationship with Microsoft to take the company onto the next level.
"At the end of the day we were just unknown start up in New Zealand trying to sell a solution but now through Microsoft and our expanding footprint we're becoming a major global player in this space."
For Bradley, having the heavyweight support of Microsoft takes VMob onto another level of operation - giving the company the ability to support clients anywhere in the world through Azure.
"Microsoft has data centers across the world and they can actually provide the level of structure a global enterprise client requires," adds Bradley, who also assessed the merits of Amazon Web Services before leading with Azure.
"When we started myself and David Inggs sat down with Microsoft engineers and AWS engineers as we could no longer scale to the types of volumes required by our enterprise clients.
"David made the call that the Azure environment was a better fit for VMob and since then we've been involved in the early stages of the developer programs and have enjoyed huge success as a result."
For a company intent on employing Kiwi talent and staying true to its New Zealand roots, Bradley's roadmap for VMob is only just gathering momentum across the global markets.
And while Bradley may not have aligned perfectly with the 16,000 attendees at WPC last month, when walking the Convention Centre corridors in the American capital, through his innovative use of Azure, he's arguably one of Microsoft's most important partners…
Related stories
Top stories