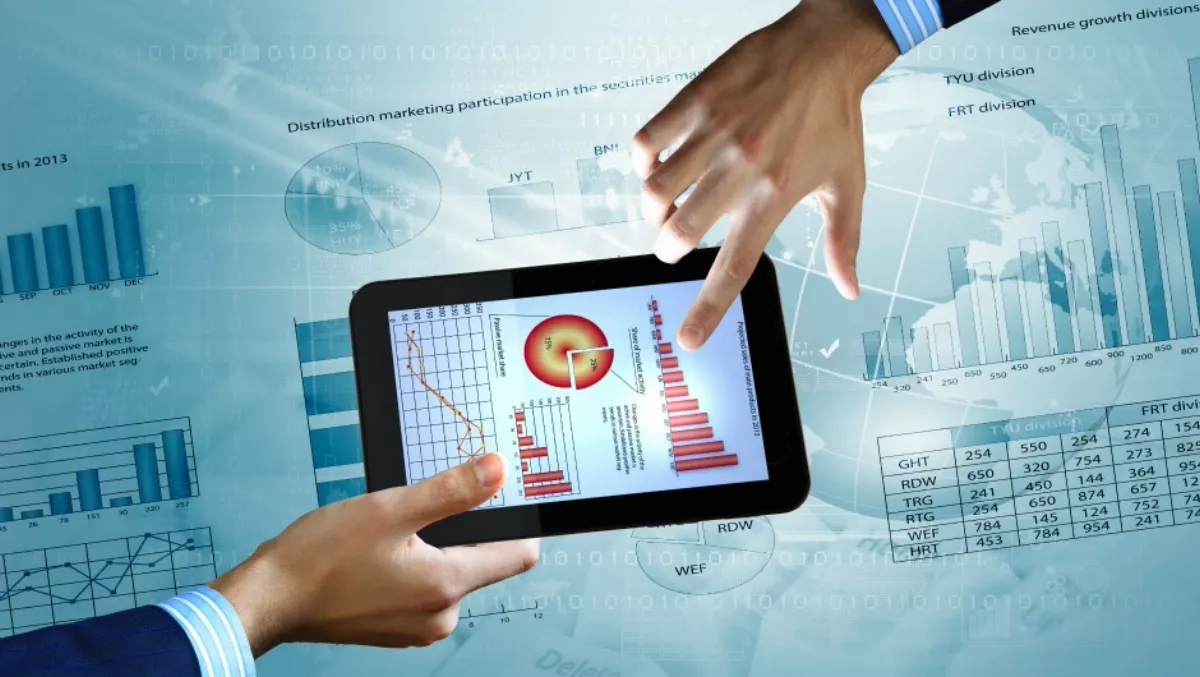 VMob's data analytics now available on Microsoft's Power BI
FYI, this story is more than a year old
VMob's comprehensive data and business intelligence is now available through Microsoft Power BI, the cloud-based business analytics service that provides a single view of the most critical business data.
"The vast amount of meaningful data that spans the customer lifecycle is essential to the success of retailers and QSRs," says Scott Bradley, VMob CEO.
"Yet, understanding precisely how to use that data to increase sales requires advanced technical capability that previously took significant time and resources. The VMob content pack on Power BI fills this requirement via an easy to use solution.
"Marketers can create customised dashboards to understand what's working, when and why, and advance the in-store customer experience to grow their business," Bradley says.
James Phillips, Microsoft corporate vice president and the head of the company's new business applications, platform and intelligence team, commented, "One of our pioneering partners in the practical application of marketing insights and analytics, VMob demonstrated McDonald's success with Power BI at our annual Worldwide Partner Conference this year."
He says, "Having proven its ability to deliver value to its customers through big data analytics, this value is now being opened up to the market through VMob's Power BI content pack.
"It's a positive step forward, and as a result we expect to see more brands utilise Power BI for their business insights."
VMob's platform combines social profiling, geo-location and transaction history to give retailers and QSRs a comprehensive understanding of their customers in real-time.
The company's technology also measures the return on investment of digital marketing by tracking how campaigns convert customers from online to the larger business opportunity of being loyal brick-and-mortar shoppers.
With the VMob content pack now available through Power BI, more retailers can access and utilise the closed-loop analytics, VMob says.
Rather than having to access data from the VMob platform and then building custom data sets in Power BI to display them, this new pre-built integration enables users to visualise information in customised dashboards.
As a result, they can understand the data collected by VMob throughout the customer engagement cycle, including in-app mobile behaviour, in-store data from beacons, Wi-Fi and near field communication (NFC) and purchase data, the company says.
Since the VMob platform is already integrated into point of sale (POS) and other digital touchpoints such as mobile, web, email and in-store digital displays and provides a single view of all aspects, retailers and QSRs benefit from a single interactive dashboard for all customer data, VMob says.
"Given the growing number of channels competing for consumers' attention, understanding the methods most effective in driving in-store purchases can have a definite impact on a business' success," Bradley says.
"Our integration with Microsoft Power BI makes it easy for retailers to visualize and understand vast stores of customer data and take the actions that lead to increased loyalty, higher conversion rates and additional revenue streams."
Related stories
Top stories