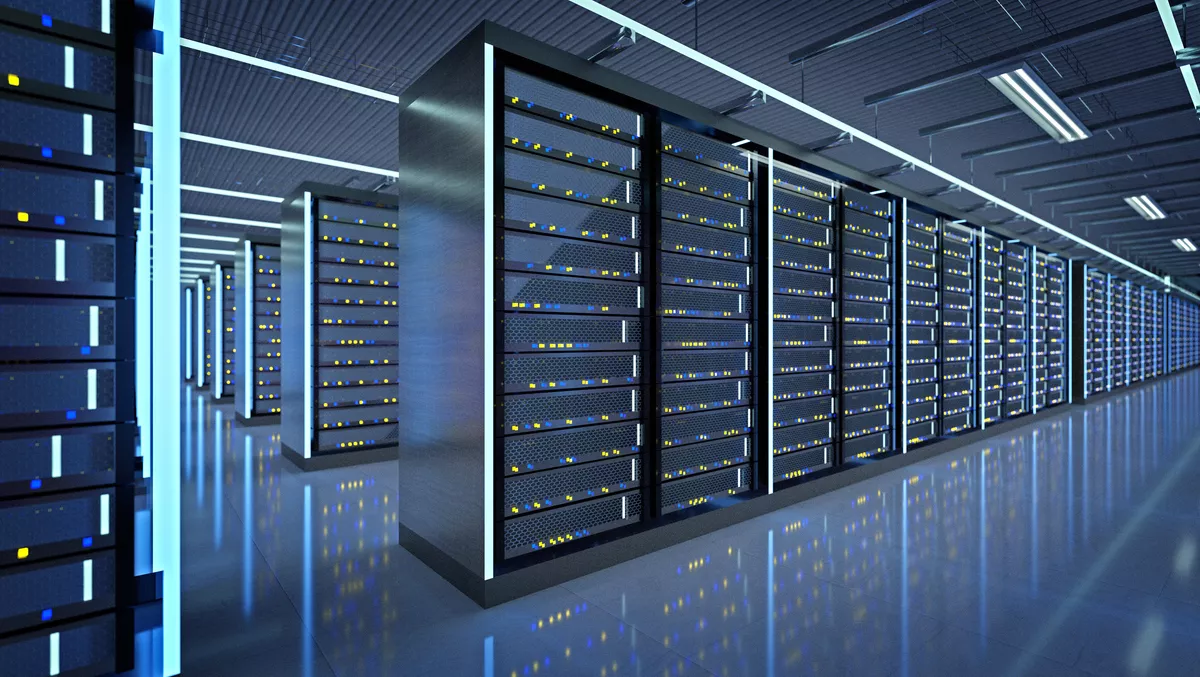 Vocus, SoftIron to create cloud storage solution Datahub
FYI, this story is more than a year old
Vocus has announced the launch of Datahub, a new cloud storage solution in partnership with open source data storage vendor SoftIron, a provider of purpose-built and performance-optimised data storage solutions.
Vocus is powering its mission-critical storage-as-a-service solution with SoftIron's HyperDrive software-defined storage infrastructure, which offers customers a scalable, reliable and secure New Zealand-based storage option.
"Vocus has been working directly with SoftIron on the DataHub solution, physically located in Vocus' data center," says Vocus CTO, Stephen Kurzeja.
"What differentiates SoftIron is the focus on supply chain security through their Ceph-based HyperDrive solution."
Phil Straw, CEO of SoftIron, says the Ceph-based HyperDrive solution packs up to five petabytes in a single data center rack, providing significant data density for increasing storage demands.
The solution has no single point of failure and scales to the exabyte level.
"The SoftIron solution is S3 API compatible making it easy to use, and is certified with leading backup solution providers including Veeam," he says.
"It also includes an immutability option which prevents data over-write and helps address ransomware risks, so you can be sure your data is there when you need it."
According to Kurzeja, DataHub is ideal for those organisations with vast quantities of data and elevated privacy and security priorities, including enterprises, government, and other organisations where security and performance are critical to business operations.
"The solution is housed in secure Vocus data center locations with multiple redundant systems making it fast and easy to transfer data from anywhere," he says.
"Cloud services offered from the facility include Backup-as-a-Service, Disaster Recovery-as-a-Service, Infrastructure-as-a-Service and more."
Because the solution is locally hosted, DataHub eliminates data sovereignty concerns, making it ideal for financial services providers, government organisations and businesses required to demonstrate data provenance. It is also ideal for large organisations with compliance top of mind and transitioning away from legacy storage technologies.
Furthermore, where provenance is a concern, SoftIron's HyperDrive is designed and manufactured in the US to provide an auditable trail. SoftIron will soon open a manufacturing facility in Australia, which will speed solution delivery and provide local supply chain resilience.
SoftIron APAC sales director Paul Harris points to a shared outlook which underpins the partnership.
"SoftIron and Vocus are innovative in their approach to delivering customer value by design," he says.
"Vocus required a cost and technology advantage for a platform which adds strategic value to their customers without the traditional proprietary lock-ins associated with other vendors. Our task-specific, purpose-built hardware for Ceph met the criteria, and we're excited to work together on DataHub to create compelling value for customers."
Kurzeja adds, "This is a game-changer for secure data storage in Aotearoa.
"With Vocus' extensive secure fibre network and trusted connectivity - cloud services, partnering with SoftIron to enable innovative solutions like Datahub will create significant value for New Zealand organisations needing data provenance, scalability, reliability and security."