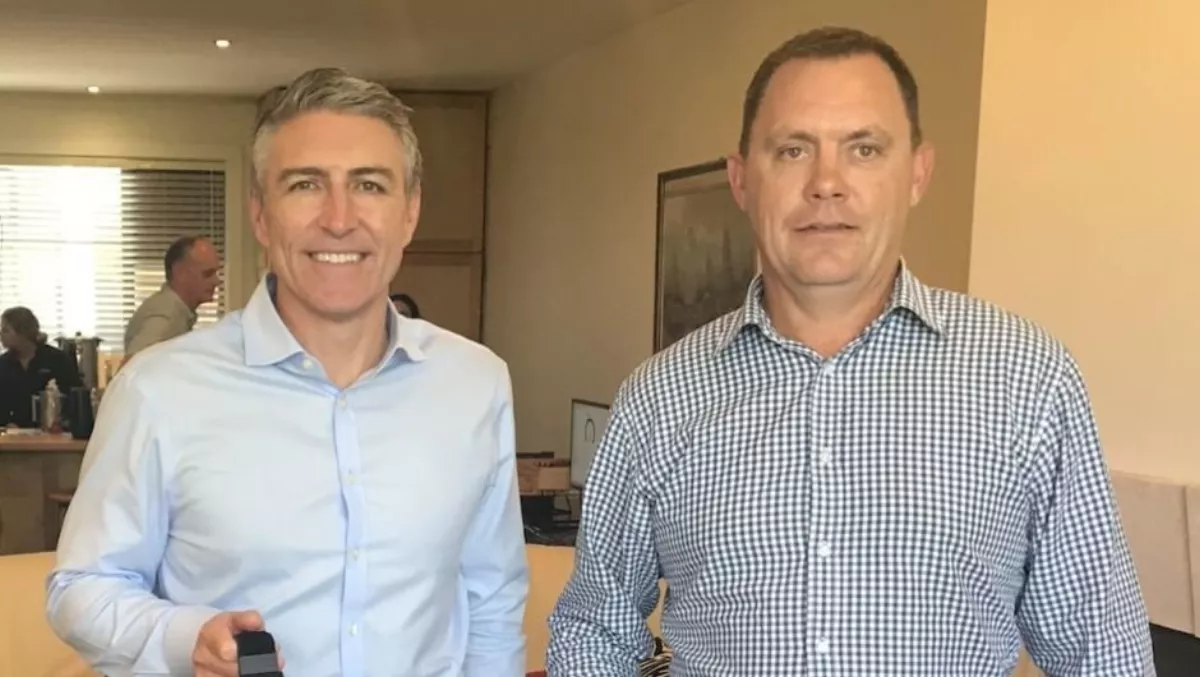 Vocus & Vodafone unbundle NZ's fibre network
Fri, 15th Feb 2019
FYI, this story is more than a year old
Vodafone and Vocus Group New Zealand say it's time to unbundle the country's fibre broadband – which is why they're now doing something about it.
The two companies have launched New Zealand's first unbundled fibre connection, less than a year after signing on as partners on the initiative. Their goals were to improve both the reliance and performance of fibre broadband for their customers.
Traditionally New Zealand's fibre network, including the technology and physical fibre connections, were controlled by companies such as Chorus.
Internet service providers could only provide 'bundled' broadband products based on their agreements with Chorus.
Vodafone New Zealand CEO Jason Paris explains further:
"To date, retail service providers could only sell a range of 'one size fits most' fibre products. But retailers such as Vodafone and Vocus are constantly watching world technology markets and the constant stream of new developments. We know there is a lot more than can be done with an unbundled fibre connection and a lot more choice in the types of products we could be offering our customers.
Now, ISPs can choose their own technology to use over physical fibre lines.
"Unbundling fibre will provide retail service providers with a flexible future-proofed platform regardless of what tomorrow brings. And we believe every New Zealander will thrive with access to the world's best digital services," says Paris.
"Fibre unbundling also removes barriers to emerging technologies, as we can rapidly implement innovations we know will work for our customers.
The two companies have invested several million dollars into unbundling technology. They believe they are in a better position to create unique services for specific customer types.
Vocus New Zealand chief executive Mark Callander says the unbundling will allow faster connections for customers.
Vocus and Vodafone have demonstrated faster speeds – up to 10Gbps are possible on unbundled fibre.
"Currently LFCs have no real urgency to accelerate speeds or make available a wider variety of services - there is just no incentive to do so," says Callander.
"However, as retailers operating in a competitive market, we know that increased speed, a broader portfolio and indeed the ability to better manage costs and reliability are absolutely key to attracting new customers and retaining existing ones. And unbundling gives us the means to do all these things.
"Even more everyday applications such as various cloud services in use at home and in offices across New Zealand today benefit from a faster connection," he continues.
"We're completely ready to have unbundled fibre in market by the first of January 2020 and bringing the benefits to all New Zealanders who are using fibre connections, and further driving innovation and competition in this market.