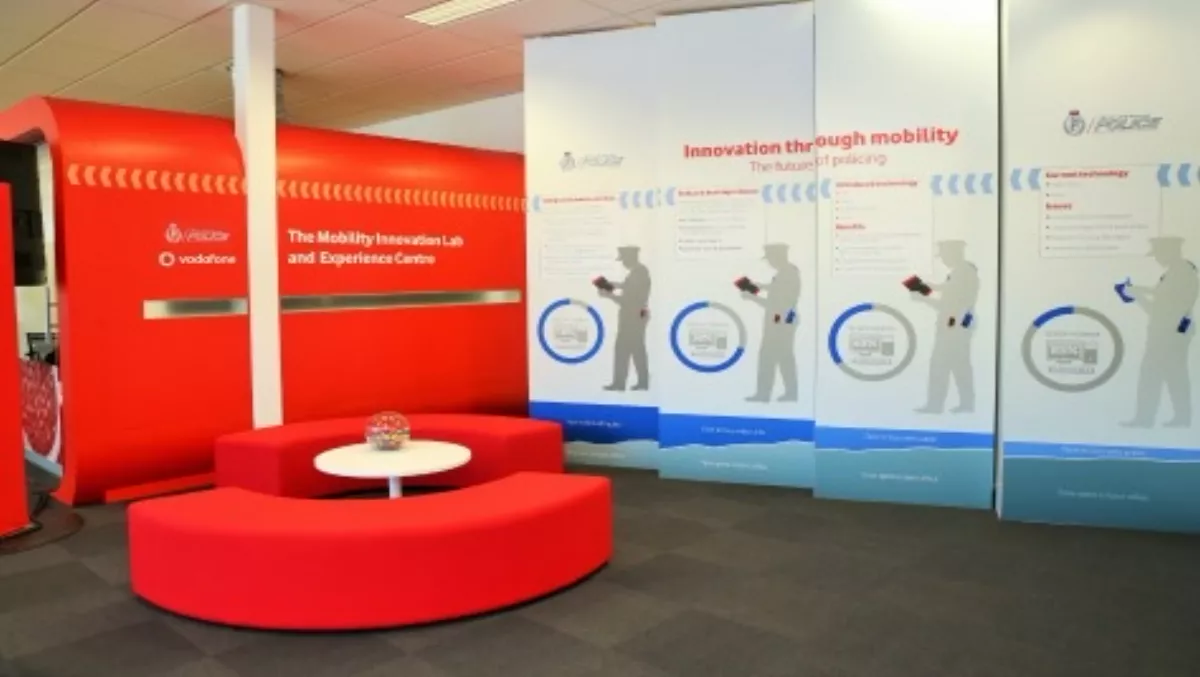 Vodafone and the New Zealand Police open Mobility Innovation Lab
By Catherine Knowles,
Tue 9 Dec 2014
FYI, this story is more than a year old
The New Zealand Police, with Vodafone New Zealand, have opened a Mobility Innovation Lab and Experience Centre to help the police, government and businesses develop mobile tools and technology.
"With 14,000 mobility devices already rolled out across the country, police will be focused on how mobile technology can help in preventing crime and supporting victims of crime," says Michael Woodhouse, police minister.
Woodhouse says many government solutions could come from this initiative, from mobile apps that help front line officers to business technology that can be exported to the world.
"Our own global research indicates 91% of businesses believe technology should drive service innovation and 88% surveyed believed finding new ways to do business is crucial for growth. The developments we make here have the potential to benefit wider New Zealand and beyond," says Russell Stanners, Vodafone, chief executive officer.
The Wellington based lab has been outfitted with a fully contained 2/3/4G network, dedicated public Wi-Fi, and an open plan workspace where teams can develop and test mobility ideas live in a secure environment. With VC capability team members can communicate with the police force and Vodafone in New Zealand and abroad.
Along with Vodafone and the New Zealand Police, key local and global partners, including Nokia (Finland), Smudge (NZ), Intergraph (NZ/US) and Airpoint (UK), have contributed to the project.
As well as setting up the lab, Vodafone has provided 6,500 frontline police officers with mobile services. Tablets will be given to 3,900 officers who need to do more complex data entry as part of their job.
The police will be connected to Vodafone's high speed network to run their smartphones and tablets. Vodafone says, "New Zealand's most mobile workforce is better equipped than ever to react in real time."
In fact, the deployment of mobile technology is predicted to save 520,000 hours per year - which is equal to 30 minutes per officer per shift, and a productivity gain of $304 million. These figures are based on a trial involving 106 police staff in four districts around New Zealand.
Stanners says, "The potential for further mobility on the front line is huge so by bringing together Vodafone, the police and our partners we can really start to break barriers and create new mobility opportunities."