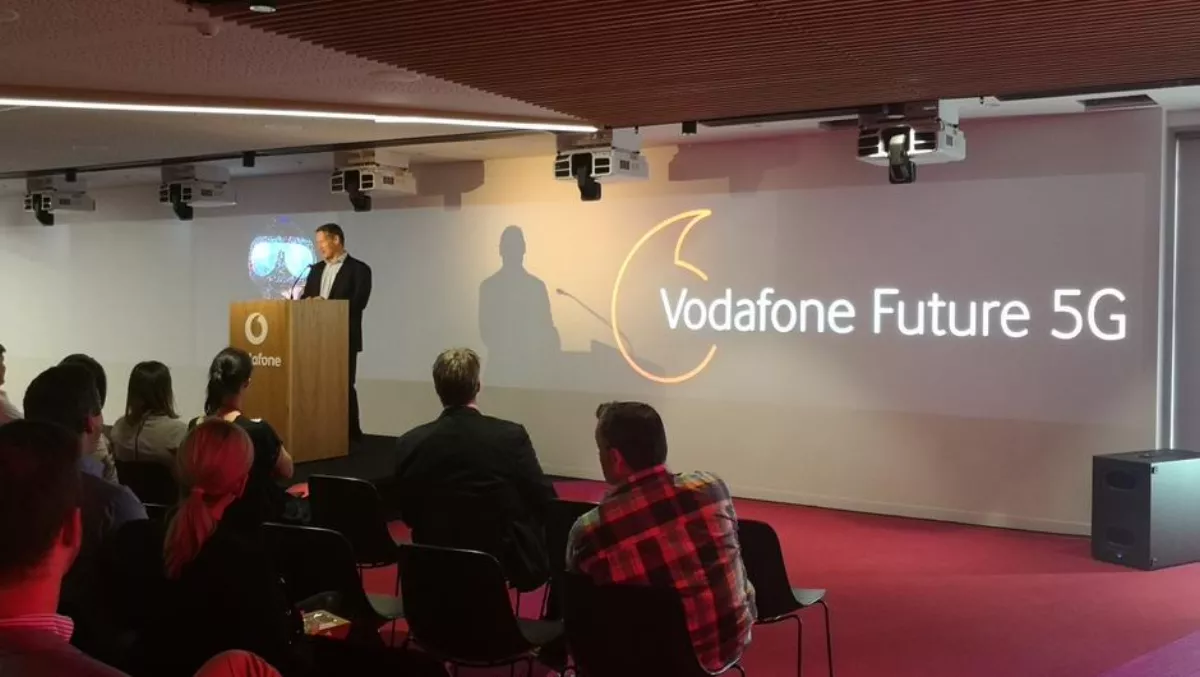 Vodafone heralds 5G as the start of the next industrial revolution
FYI, this story is more than a year old
Recently I had the opportunity to visit Vodafone at their headquarters in Auckland to see 5G in action for myself.
Overall, 5G seems very impressive despite some minor kinks.
5G or 'fifth generation' is an evolution of GSMA radio networking and is set to increase the speed at which data can navigate across mobile networks.
By leveraging existing network infrastructure, 5G network upgrades will supposedly pave the way for a huge range of high-speed and high-capacity applications to happen easily over wireless networks.
These include applications in robotics, virtual reality, driverless cars and IoT.
Partnering with Nokia, Vodafone trialled a 5G connection at its InnoV8 Auckland headquarters.
This pre-standard, new radio system (standalone) was used to power a range of futuristic applications at today's 'Future 5G' showcase.
It is worth noting that all of the applications I saw and interacted with were run on a test link, and thus real-world results may vary when 5G rolls out in NZ between 2019 and 2021.
The moment I walked into the conference the first thing that caught my eye was the robotic applications.
Though the device on display was a simple balancing act it did a pretty impressive job of showcasing the difference between 4G and 5G.
The key difference came down to latency, because of the slower connection of 4G the robot took longer to balance the ball than it did when it switched to a 5G connection.
The same was true for the virtual reality experience.
As it was explained to me, Vodafone aims to make long-range VR applications seamless in order to prepare the medium for commercial and educational use.
Some of the key areas that would require drastically lower latency include long overseas conference calls and even virtual lecture attendance.
Another key application for 5G is IoT and Vodafone aims to prepare NZ for a fully connected and automated world, in fact, they believe IoT and 5G is the star of the 'next industrial revolution'.
I also had the opportunity to talk to Vodafone CEO Russell Stanners about these seemingly sci-fi plans Vodafone has.
What does 5G mean to Vodafone?
It's about the next evolution of our network, it's really about delivering our customers faster speeds.
It delivers this low latency, which is capable of supporting all of those future technologies like IoT, robots, self-driving cars and virtual reality.
How do you think 5G will impact enterprises and other businesses?
As always technology is a key enabler, things like robotics and self-driving cars present major opportunities.
Another example is our agriculture sector.
Our farms are becoming highly automated, so 5G will enable farmers to more effectively deploy the IoT and really bring their automation to life.
What do IoT and 5G bring to the community?
If you think of fibre in the home and the massive speeds that it brings, 5G can really bring that to users at any time and any place.
On top of this 5G is far more secure than regular broadband networks, in fact, I think in the long run 'Wi-Fi' as it exists now will completely disappear.
What are some of the challenges you see during the rollout of 5G?
The challenges are always the same, the technology is simple, however, it comes down to negotiating building consents, working with our partners to deploy the technology and the availability of devices that support 5G.
We expect most high-end mobile devices that release in 2019 to release with 5G support.
Vodafone will be working with its partner network to begin the rollout of 5G late 2019 and expect it to arrive in full force by 2021.
Related stories
Top stories