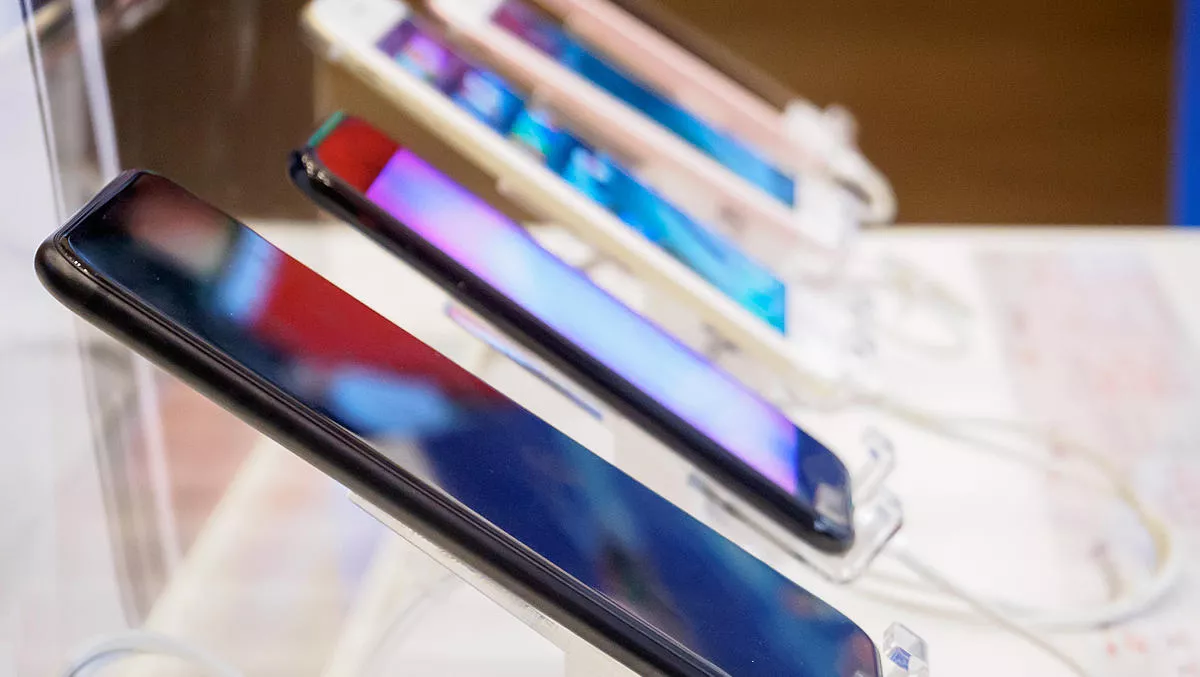 Vodafone opens Essential Connectivity Hubs during COVID-19 lockdown
FYI, this story is more than a year old
Vodafone New Zealand has opened 45 stores this week to support New Zealanders with essential services during the COVID-19 lockdown period.
The announcements follows the Telecommunications Forum confirmation last week that industry players would be opening non-contact stores.
The 45 outlets will be located around the country, from Whangarei to Invercargill. The will be open for three hours daily for pre-booked appointments only to fulfil pre-specified requests.
The will limited hours are designed to support customers as Essential Connectivity Hubs, which includes getting or remaining online via mobile and broadband devices.
"Vodafone is aiming to keep New Zealanders connected during this challenging time for all. We know connectivity is incredibly important as a lifeline to the outside world while we're stuck indoors and away from friends and extended family," says Carolyn Luey, consumer director at Vodafone New Zealand.
"Our Essential Connectivity Hubs will provide key services including new or replacement SIM cards, mobile phones and home broadband modems," she says.
"We will continue to prioritise the health of our people and customers first and foremost, so we will be implementing a range of precautionary safety measures within these hubs."
The Vodafone Essential Connectivity Hubs will be open only to existing customers with pre-booked appointments. They will include no customer interactions, and payments will need to be completed by the customer over the phone via credit card before visiting the hub.
The hubs will operate every day throughout the lockdown from Monday 30 March onwards, opening between 11am to 2pm.
Customers can book appointments via an online portal, which will connect them via phone to a representative from the store who will agree on a time for the customer to visit.
Appointments will be spaced out a 30-minute intervals to ensure customers do not come in close contact. Products and paperwork will be passed through the door, or under roller door, with the customer asked to stand three meters away at all times to ensure no contact occurs.
The full list of Vodafone Essential Connectivity Hubs includes:
Vodafone Whangarei, Okara Shopping Centre, 4 Port Road, Whangarei
Vodafone Warkworth, Winscombe Mall, Queen Street, Warkworth
Vodafone St Lukes - Auckland, St Lukes Mall, Mt Albert
Vodafone Ponsonby - Auckland, 302 Ponsonby Road, Ponsonby
Vodafone Newmarket - Auckland, 201-203 Broadway, Newmarket
Vodafone Lynnmall - Auckland, Shop 65 Lynnmall Shopping Mall, New Lynn
Vodafone Sylvia Park - Auckland, Shop N058A, Sylvia Park Shopping Centre, Mt Wellington
Vodafone Botany Downs - Auckland, 28 Town Centre Drive, Botany Downs
Vodafone Manukau Supa Centre - Auckland, Kiosk Q, Manukau Supa Centre, 72 Cavendish Drive, Manukau
Vodafone Pukekohe, 103 King Street, Pukekohe
Vodafone Takanini, Unit 15, 30 Walters Road, Takanini
Vodafone Cambridge, Unit E, Centreway Arcase, 60 Victoria Street
Cambridge, Vodafone The Base, Shop R21A, Te Awa, The Base, Hamilton
Vodafone Te Awamutu, 1/119 Alexandra Street, Te Awamutu CBD
Vodafone Wanganui, 61A Victoria Avenue, Wanganui
Vodafone Tauranga Crossing, 2 Taurikura Drive, Tauranga Crossing, Tauranga
Vodafone Tauranga - Devonport Rd, 59 Devonport Rd, Tauranga
Vodafone Whakatane, 232 The Strand, Whakatane
Vodafone Matamata, 74 Arawa Street, Matamata
Vodafone Hastings, 209 Russell Street, Hastings
Vodafone Napier, Shop 6, 1 Dickens Street, Napier
Vodafone Palmerston North, Shop 24, 84 The Square, Palmerston North
Vodafone New Plymouth, 11 Gill Street, New Plymouth
Vodafone Masterton, 191 Queen St, Masterton
Vodafone Gisborne, 2 Peel Street, Gisborne
Vodafone Taupo, 5 Horomatangi Street, Taupo
Vodafone Queensgate, Shop 210, Level 1, Westfield Queensgate Mall, Lower Hutt
Vodafone Lambton Quay, 358 Lambton Quay, Wellington
Vodafone Blenheim, 96 Market Street, Blenheim
Vodafone Motueka, 230B High Street, Motueka
Vodafone Nelson, Cnr Trafalgar Street & Bridge Street, Trafalgar
Vodafone Riccarton Mall - Christchurch, Shop 25, Westfield Mall, 129 Riccarton Road, Riccarton
Vodafone Hornby - Christchurch, Shop T31, The Hub, 398 Main South Road, Hornby
Vodafone The Palms - Christchurch, Shop 41, The Palms Mall, 19/21 Marshland Road, Shirley
Vodafone Cashel St - Christchurch, 124 Cashel St, Christchurch
Vodafone Ashburton, Shop 3 Homeslee Square, Cnr Burnett & East Streets, 7700 Ashburton, Ashburton
Vodafone Rangiora, Unit 3/15 Ashley Street, Rangiora
Vodafone Timaru, 288 Stafford Street, Timaru
Vodafone Oamaru, 150 Thames Street, Oamaru
Vodafone Dunedin, 285 George Street, Dunedin
Vodafone Queenstown, 42 Beach Street, Queenstown
Vodafone Frankton, 19 Grant Road, Queenstown
Vodafone Wanaka, Shop 3, Ground Floor, Waldmel Centre, 123 Ardmore Street, Wanaka
Vodafone Invercargill, Unit 3, 20 Don Street, Invercargill
Related stories
Top stories