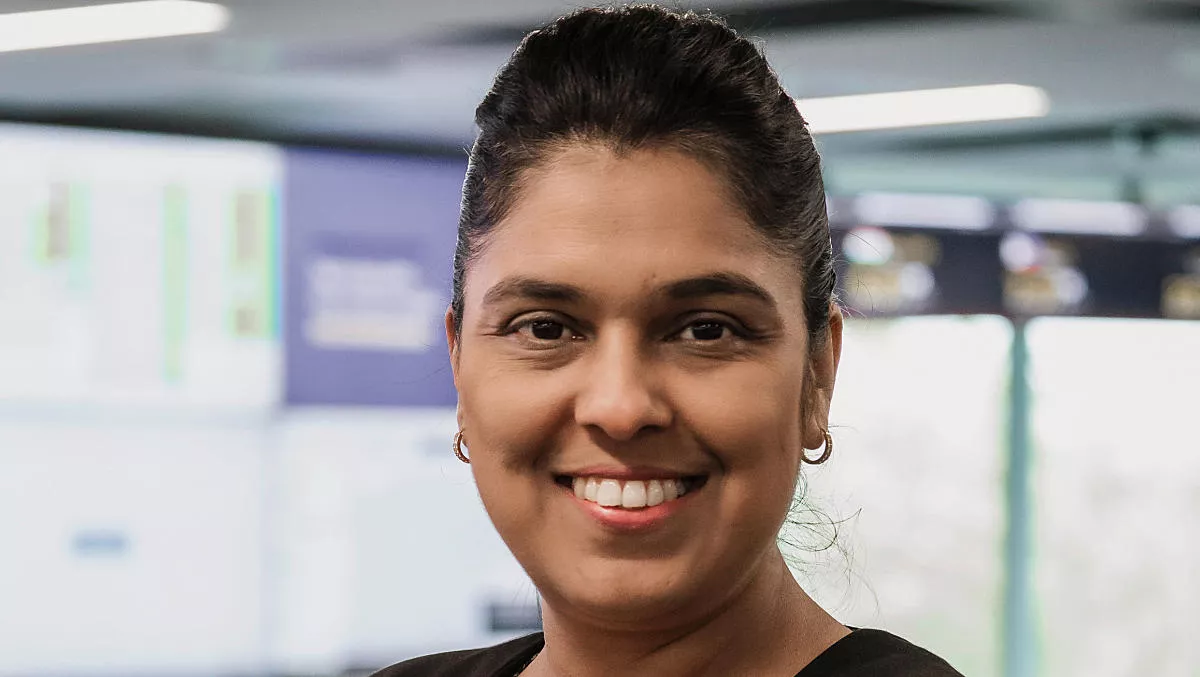 Vodafone's Sharina Nisha up for Women Leading Tech Award
FYI, this story is more than a year old
Vodafone New Zealand's head of platforms Sharina Nisha has been nominated for the Women Leading Tech Awards, to be held in Australia next month. She is the only New Zealand based nominee to make the finalist list this year.
Nisha develops Vodafone New Zealand's mobile and fixed network strategy, including accountability for improving mobile network coverage, fixed network, international connectivity, and infrastructure and cloud capabilities.
She has worked at Vodafone for more than 25 years and holds a wealth of expertise into Vodafone New Zealand's processes, systems, and technologies.
Vodafone New Zealand wholesale and infrastructure director Tony Baird wrote in the award submission that Nisha is a key female technology leader.
"Sharina aims to inspire other women into technology and she spends a lot of time mentoring emerging engineers. This includes sponsoring the Vodafone NZ Women in Technology group, and participating in Code Like a Girl programmes, plus talking to school students about the importance of STEM subjects and getting into engineering," Baird explains.
Baird also says Nisha is a world-class engineer with 'impeccable' attention to detail.
"She is very systematic and organised – and has the ability to focus on the detail but then also go to the big picture and think about the impacts of technology solutions in a broader context. This includes engineering industry-leading platforms, and future-proofing our systems so that they are built for the longer team.
"The teams Sharina leads comprise of more than 350 people, and she does a great job at leading from the front and role modelling great behaviour. She is high on ethical values and thinks about how others might respond to her feedback, with a high EQ.
Finalists in the Women Leading Tech Awards:
Data science
Anjuli Bedi - Edelman Epic
Fiona Milne - Eliiza
Janene Sproul - Murdoch University
Katherine Tuinman Neal - Fire - Rescue New South Wales
Mohadeseh Ganji - Mondo
Stephanie Morris - Quantium
Design
Jessa Jakovljevic - 86 400
Julia Carter - Domain Group
Kate Linton - Thoughtworks
Ronnie Golec - Canceraid
Sally Woellner - Canva
Sarah Sweeney – Akqa
Engineering
Ellie Shin - Canva
Kate Andrews - Tyro
Olena Aleksieieva - Quantium
Paulwyn Devasundaram - Canva
Sharina Nisha - Vodafone New Zealand
Sijia Chen – Rokt
Entrepreneur/founder
Alexandra Watson - Code Like A Girl
Emma Jones - Project F
Jodi Stanton - Sendgold
Judy Sahay - Crowd Media Group
Kath Blackham - Versa
Lauren Crystal - Your Creative Agency
Executive leader
Helen Souness - RMIT Online
Joanna Wong - 90 Seconds
Kate Quirke - Alcidion
Kathryn Carter - Snap Inc
Michelle O'keeffe - Engaging.io
Rachelle St Ledger - EML Payments
Marketing
Danielle Grant - Paypal Australia
Jade Meara - F5
Liz Mckenzie - Canva
Rachelle Mcdermott - Blackmores
Sara Palmieri - Lenovo
Stephanie Brown - Intuit
Mentor
Claire Bath - The Opportunity Collective and City Of Newcastle
Hayley Smith - Verizon Media
Jessica Box - Girls in Tech Australia
Jo Gaines - Salesforce
Lisa Miller - Canva
Miranda Kovacic - ANZ
Product
Christine Sou - Transferwise
Georgia Vidler - Canva
Greer Ambrose - Foxtel Media
Inga Latham - Siteminder
Kimberly Dowsett - Tyro
Sarah Anderson - Telstra Corporation Limited
Sales
Annie Lemaire Brooks - Playground Xyz
Brooke McGregor - Quantcast
Kristine Celona - Verizon Media
Natasha De Mallet Hawes - Pubmatic
Sophie Hicks Lloyd - Network 10
Stephanie Famolaro - The Trade Desk
Advocacy (for technology companies that have demonstrated a holistic and long-term commitment to females in the business)
ANZ
Canva
Carsales.com LTD
Domain
Sourced Group
VMware ANZ.