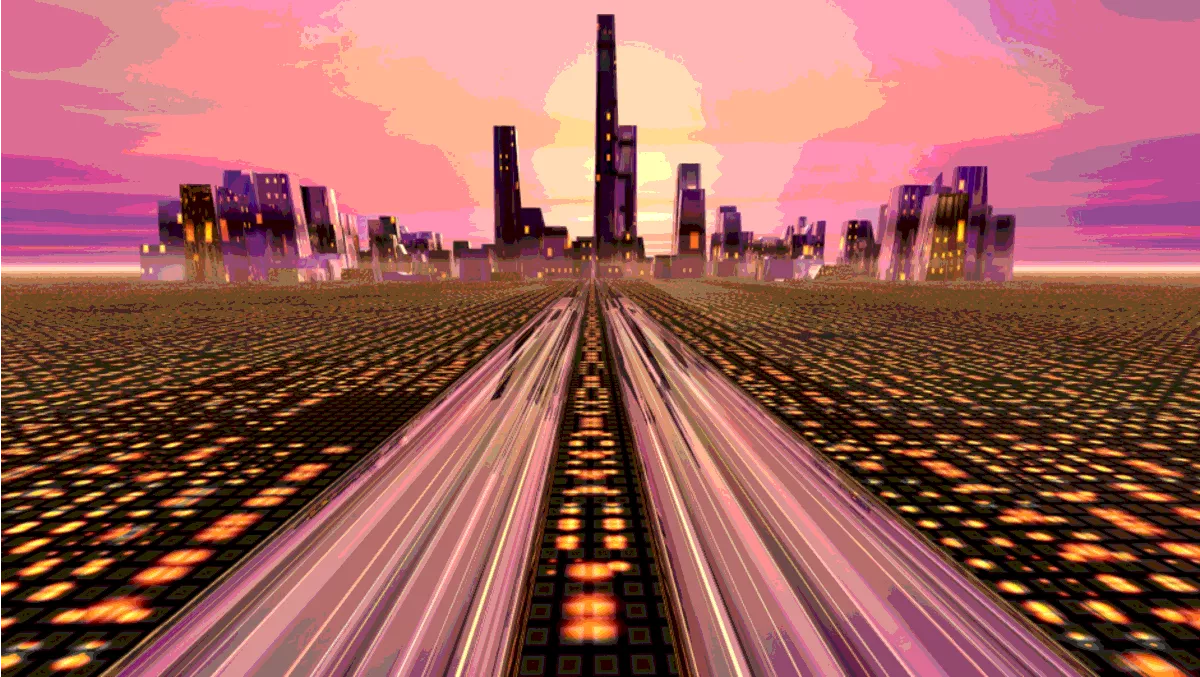 Vodafone says goodbye to Viaduct, hello to Workplace of the Future
FYI, this story is more than a year old
Vodafone will bring its 1800-strong Auckland workforce under one roof as part of a new deal with Smales Farm on the North Shore.
The partnership with Smales Farm aims to be a 'workplace of the future', Vodafone says. The telecommunications firm be the lead tenant at the Smales Farm innovation precinct, and will see its current offices on development completely refurbished.
A third of the existing Smales Farm development will be dedicated to the Vodafone-branded innovation precinct, according to a statement.
The precinct is modelled on similar urban communities internationally, Vodafone says, and will be a hub for large and small businesses, all powered by Vodafone.
"The partnership between Vodafone and Smales Farm to lead the innovation precinct is an exciting opportunity to facilitate a world-class business ecosystem for the growth and innovation of New Zealand businesses," Vodafone says in a statement.
"This is an exciting opportunity to create our vision for the future – an iconic Vodafone community and a working environment that is truly digitally enabled – for our people and our customers," explains Vodafone CEO Russell Stanners.
"We set the bar in 2005 with the office at the Viaduct," he adds. "We are poised to move that bar significantly higher with the design and technology behind our new Auckland home at Smales Farm in 2017."
According to Stanners, Vodafone's Auckland team are currently spread across four locations including Smales Farm and the Viaduct. "This development enables us to bring our large and diverse workforce together under one roof and create a Vodafone branded innovation precinct that will be the first of its kind in New Zealand," he says.
"Over the next 18 months the existing Vodafone building at Smales Farm will be completely refurbished in order to create a unique, world class workplace, offering employees the most technologically advanced environment to work, collaborate and enjoy," Stanners explains.
Stanners says the new building will have a variety of work environments, including open plan, collaboration, libraries and private spaces, dedicated project spaces, and large communal spaces to bring people together.
"Everything in the building will be enabled by the smartphone, wireless enabled, voice and video aware and also incorporate virtual reality," he says.
Alongside the Vodafone building, Smales Farm is also developing a new hospitality zone with working greenhouses and a laneway of boutique eateries. The development has been conceptualised by Cheshire Architects, the group behind Britomart and the City Works Depot.
"This is about more than just the building," adds Stanners. "It's about what we can do with our technology and our working practices to lead the rest of New Zealand and show them the future."
Daniel Henderson, Smales Farm general manger, says, "Smales Farm is excited to be extending our relationship with Vodafone and welcoming them as a cornerstone tenant in this new precinct.
"The move reinforces the strength of our vision to transform Smales Farm into a thriving and diverse urban community – a home for future business in New Zealand," Henderson says.
"The area has been designed as a highly-socialised space, and will see Smales Farm continue to evolve as a leading destination for working, lifestyle and community events in Auckland."
Related stories
Top stories