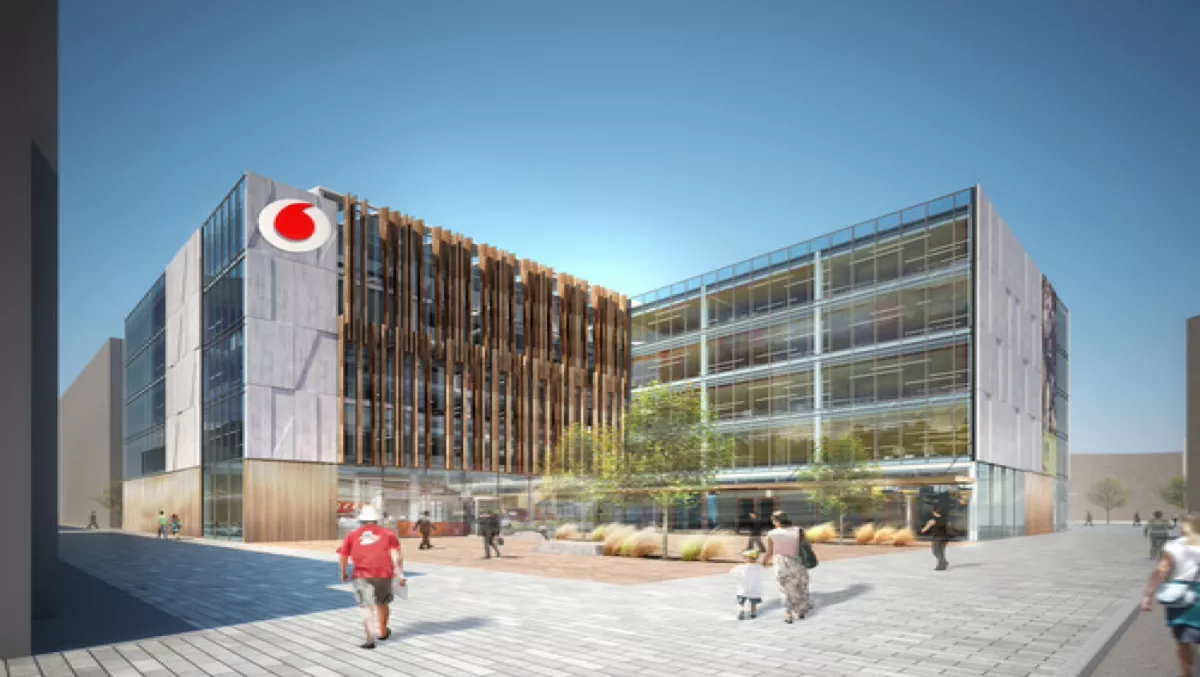 Vodafone unveils high-tech 'workplace of the future'
FYI, this story is more than a year old
Vodafone has officially opened its new Christchurch-based South Island headquarters, with the CEO heralding the premises as the most technologically advanced office workplace in New Zealand.
The new headquarters, InnoV8, was officially opened last week with Prime Minister John Key among a range of special guests attending a tour of the building and the growing Innovation Precinct.
"InnoV8 has been designed in a way that inspires and enables people to achieve more through mobile technology," Vodafone chief executive officer Russell Stanners says.
"We are committed to Christchurch and this building demonstrates our participation in the rejuvenation of the community, and the city's future potential as a technology innovation hub of the South Pacific," he says.
"Having technology-enabled work practices, and environments that bring people together for enhanced idea sharing and collaboration, is the future for more productive teams and ultimately results in better business," Stanners explains.
InnoV8's access technology also enables visitors to commence the registration process from 500 metres away, meaning their name badge and the person they are coming to visit are waiting for them when they arrive at reception.
Staff swipe-cards are a thing of the past, with smart phones now acting as personal "passports" to InnoV8.
Smart phones act as control consoles for presentations, which can take place in any of InnoV8's 24 digitally enabled meeting rooms.
Team members and guests have the ability to play presentations wirelessly through their smartphones, meaning no more 'technical difficulties' working out which cables are required for what. Charging pads are attached to each individual workstation, so there is less time wasted tracking down a spare charger when smart phone batteries are running low.
Yhe building has achieved a 5 Green Star Design rating from the New Zealand Green Building Council. the Green Star rating is independent certification of InnoV8's many green features, including sustainable design principles and waste reduction.
"InnoV8 has been designed to promote natural ventilation and light for the wellbeing of our staff, and to conserve water and energy for the sake of the planet," Stanners adds.
"Vodafone staff have been transitioning into InnoV8 over the last two months and are already realising the benefits of collaboration, productivity and creativity - being together under one roof," he says.
As the anchor tenant in the city's Innovation Precinct, Vodafone's 8,900 square-metre InnoV8 building comprises five levels of office space, a Vodafone Concept Store and cafes, and Vodafone's global start-up accelerator programme Vodafone xone – one of seven around the world.
Related stories
Top stories