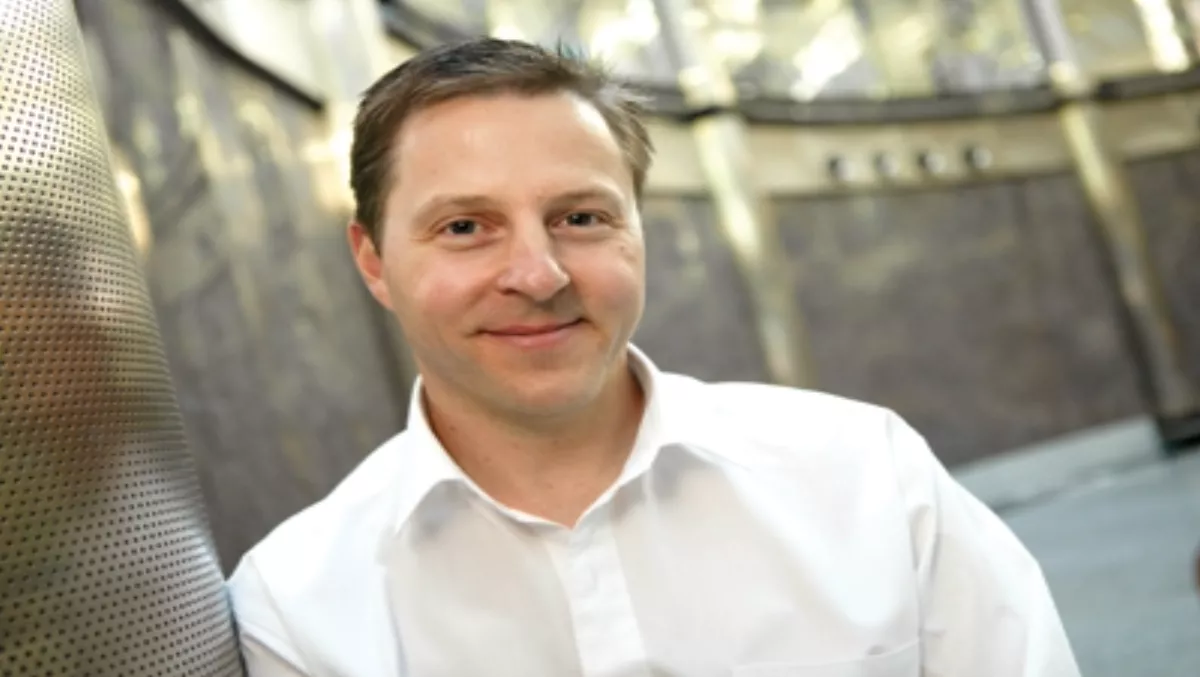 VoIP: four tips for CIOs
Mon 28 May 2012
FYI, this story is more than a year old
VoIP (Voiceover Internet Protocol) is shaping up to be a major force in the way businesses of all shapes and sizes approach communications frameworks. The technology has evolved to the point that it's significantly cheaper than traditional landlines, while also providing superior voice quality, low latency and consistency of service. As the speed and mobility of internet bandwidth continue to improve, we can expect to see the landline and cellular networks ceding more territory to VoIP users, particularly with the growing number and quality of VoIP applications for smartphones and tablet devices. Businesses can reap significant productivity and cost gains from adding VoIP to their bag of communications tools, as long as they take a long-term view of how VoIP fits into their overall approach to their communications channels.
1. Experience
Any business VoIP system needs to feel natural. Speaking is second nature to how we go about our everyday lives, which means any weaknesses in a voice-communications system will be more acutely felt by its users. Connection drop-outs, static, irregular pitch modulation and latency are all issues to look out for during testing. Although most VoIP packages provide consistent wide-band audio service, this can change unexpectedly when mapped to different organisational ICT configurations.
End users also need to see immediate benefits of VoIP over conventional line-based telecoms, such as convenience and quality, if they're going to make the switch. This means the first implementation of any VoIP system is going to be the most important; if it doesn't fit seamlessly into your users' routines, it's likely they'll persist with using older systems and render your ICT investment ineffective. The best way to avoid such a scenario is to constantly solicit and act upon user feedback to build and calibrate a VoIP system targeted squarely at their requirements, and conduct rigorous tests before full-scale deployment to ensure the system is technically sound.
2. Integration
It is important to consider how VoIP will fit into your organisation's broader communications framework. More and more businesses are moving towards a Unified Communications (UC) approach to their communications platforms, which focuses making sure all channels work together as an integrated whole.
Voice, video and text channels need to do more than just perform strongly in their own right; they need to coexist with the other channels, ideally creating a communications 'ecosystem' where users can choose, and switch between, channels without encountering friction.
As a result, ICT decision-makers will have to consider how their VoIP strategy fits in with their plans for other channels and their organisation's broader communications policy. Given that requirements and uses inevitably evolve, VoIP will be most effective when deployed in an adaptable and scalable fashion.
3. Mobility & security
ICT decision-makers need to pay particular attention to how their VoIP systems meet requirements around mobility, and security. These are likely to grow in significance as users continue to use personal mobile devices for their working communications such as smartphones and tablets. VoIP solutions are increasingly focused on delivering higher fidelity service to these devices, but ICT managers need to make sure that the system which they adopt can meet their organisation's own security and HR policies while providing users with the functionality they need.
4. Management
Finally, ICT staff must recognise that VoIP will have a broad effect on both their organisation's processes and their own technical functions. VoIP's low cost and ease of use put it in a strong position to become the dominant form of internal and external communications, resulting not only in significantly greater call volumes but new policies and uses of the underlying technology. ICT professionals will have to update their skill sets to not only provide the necessary level of support and strategic advice to the organisation on how to best use VoIP systems, but also adapt these systems to meet evolving technical and business requirements.
Alongside other emerging communications channels, VoIP will spark a major change in communications policy for most organisations; however, if properly handled this can result in smoother and more efficient collaboration in the long term.
Graeme Gerbhaz is managing director of Plantronics Australia and New Zealand. This article originally appeared in the May issue of IT Brief.