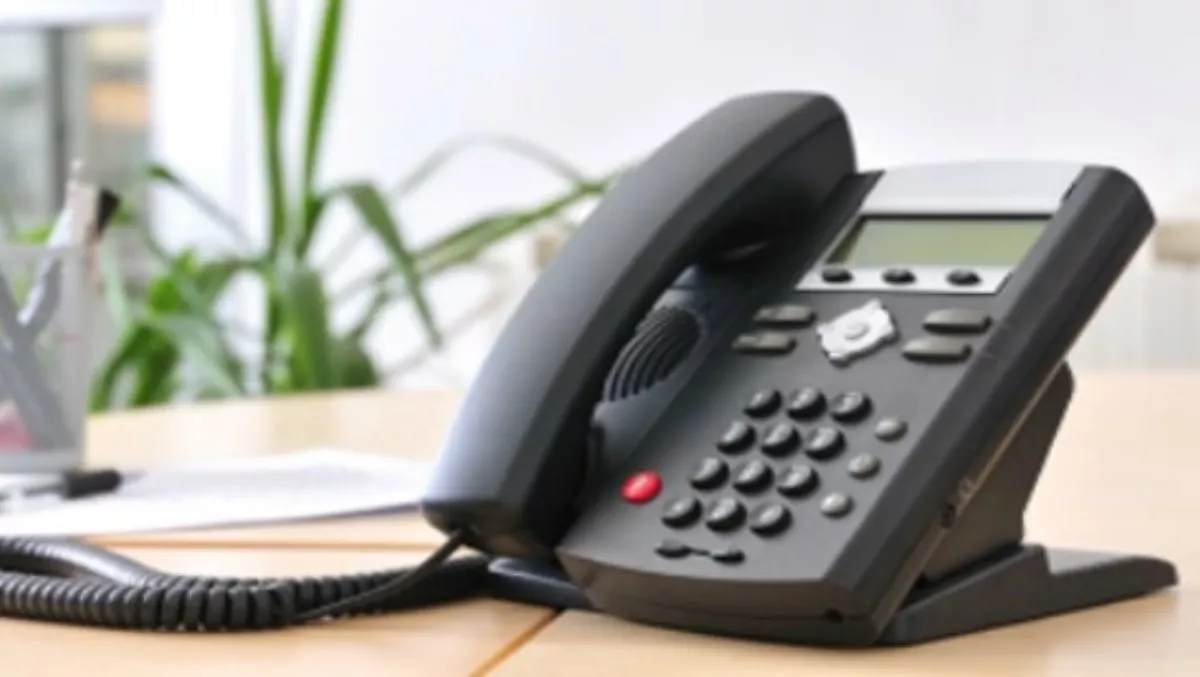 VoIP playing a big role in office transformation
By Shannon Williams,
06 Mar 2015
FYI, this story is more than a year old
Collaboration technologies are ushering in a next generation workplace that is more productive, efficient and delivers meaningful cost savings to organisations of all sizes across New Zealand and around the globe.
Mobile operating company Polycom says, "with new, more advanced mobile devices giving employees the freedom to work from anywhere, these technologies will only continue to reshape the look and feel of the 'office'.
Polycom says cloud-based VoIP will have a big involvement with how these technologies are changing the way offices and companies operate.
"The SMB market will accelerate the use of cloud-based collaboration solutions," the company says as part of its Top 7 Workplace of the Future Predictions for 2015.
Fuelled by the evolution of mobility and the cloud, Polycom says subscription-based services provide organisations with the ability to collaborate and achieve more.
"More than ever, large scale movement of small- to medium-sized businesses to cloud-based VoIP, video and content sharing services will grow," it says.
"Traditional PSTN infrastructure is becoming out-dated, and with a regulatory mandate to move all voice services off PSTN within the next five years, cloud-based voice, video and content use will rise dramatically."
Polycom says new applications and capabilities that were previously hard to get in the traditional premise-based world will become much easier to deploy with these cloud-based collaboration services.
Polycom says the workspace itself is changing significantly.
To reduce real estate space and related expenses, some companies are moving from rows of cubicles to more open workspaces and offering employees flexible work arrangements.
As a result, Polycom says it expects workplace innovation from a distance to define the future of working. "New technology innovations, like noise cancellation, lighting adjustments and digital white-boarding, will support this transformation," the company says.
"These technology innovations, coupled with a stronger desire for open collaboration, will render the current office-based workspace obsolete. More emphasis will be placed on connecting to anywhere, from anywhere, at any time." Polycom also says meetings are changing because technology continues to foster new ways to communicate.
"Better quality and easier to use collaboration solutions are making it feel as natural as being there, so users have a common experience regardless of their location or device," it says.
"Video conferencing solutions also will easily connect to third-party audio services, such as Skype for Business (Microsoft Lync), increasing business-to-consumer (B2C) and business-to-business (B2B) communications."
Polycom says to expect 2015 to be a signature year for advancement of collaboration tools around the globe. "With work environments shifting from traditional to more advanced collaboration environments, more employees will look to their employers for flexible yet productive 'offices' to conduct work from wherever they choose.
"Video collaboration is eliminating the distance between locations and the barriers to communication with as good as being there experiences," it says. "
The workplace is changing for the better, and we expect visual communications to be one of the biggest catalysts in next generation team collaboration."