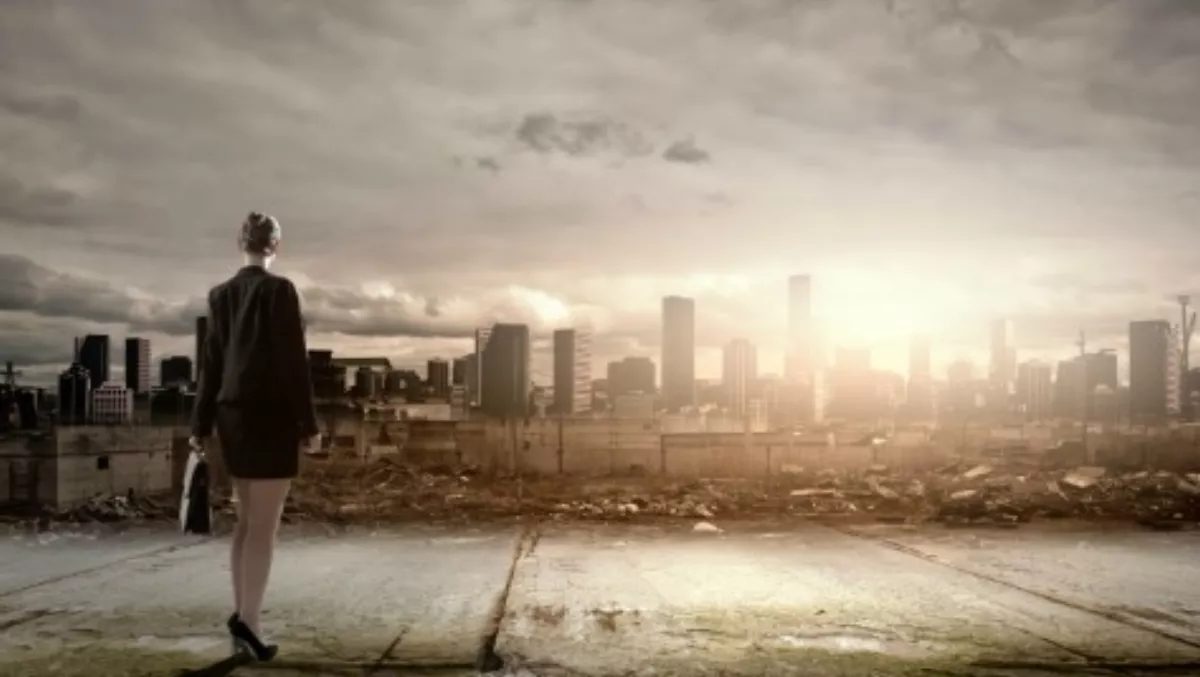 War of the wearables comes to the enterprise
FYI, this story is more than a year old
The global wearables market will grow at a CAGR of 35% over the next five years, and by 2019 the enterprise wearables market will be worth $18 billion, says Gartner.
Rajesh Ganesan, ManageEngine director product management, says, "Though the adoption of wearables is at its nascent stage, enterprises [...] are fast catching up with that of the developed countries.
"We will first see a major adoption of this technology in the consumer market, and it will then translate into other businesses as well.
"Employees will soon use their own wearable devices for business purposes, thus thinning the line between the home and office."
Ganesan says the BYOW (Bring Your Own Wearable) trend brings many benefits to the enterprise, but will also bring its own set of challenges.
Key benefits brought by this trend include improved collaboration and employee productivity, an increase in personalised services, and a decrease in the time it takes to solve IT issues, says Ganesan.
He says wearables can help employees collaborate more effectively by enabling them to co-create product prototypes and exchange information at a fast pace.
Collaboration boosts employee productivity, and an increase in employee productivity is directly proportional to the profitability of the company, says Ganesan.
According to a study by Goldsmiths, University of London, wearables increase employee productivity by as much as 8.5% and increase job satisfaction by 3.5%.
As well as collaboration, the ability to provide personalised services to customers using a wearable device is a key benefit of this trend, says Ganesan.
He says customer satisfaction is driving the uptake of wearables in the workplace as organisations increasingly need to provide real-time and personalised care for their customers to win against the competition.
"Wearables help organisations achieve this to a great extent," says Ganesan.
On top of this, wearables can help to decrease the time it takes to solve IT issues, he says.
"IT administrators may use wearables to monitor, analyse and plan their network infrastructure more efficiently.
"They may also use wearables to resolve help desk tickets from remote locations. The uptime of mission critical applications can also be increased in this way and this will enable companies to meet their SLAs in a better way," he says.
Along with notable benefits wearables bring a number of challenges to the enterprise, security being one of them, says Ganesan.
"As wearable devices become mainstream in business, the number of endpoints through which hackers can intercept data increases. Malware creators will try and use this vulnerability to steal data," Ganesan says.
"The IT team should have a clear strategy for securing wearables and ensuring that unauthorised people do not intercept data.
"An advanced MDM solution will give IT administrators who accessed the data at what time. It will ensure that only the right employee uses it through ECG validation or other advanced, biometric techniques," he says.
Other challenges that enterprises face include shadow IT, device management and user privacy, according to Ganesan.
Employees may use unauthorised devices or apps for official purposes, which can lead to an increase in shadow IT and in turn can create inefficiencies, wasted time and security risks, he says.
With more wearables, the need for effective device management increases.
"It is necessary to track all the assets assigned to people, manage data access and passwords, and create user or department profiles from a central location.
"The IT team should also be able to configure any wearable device from this central location. This will eliminate redundancy and improve productivity," he says.
It is also necessary to maintain user privacy - the IT team should compartmentalise or sandbox corporate data to give employees a smooth experience, says Ganesan.
"The employee would access personal and official data by using the same interface, but on the back end there should be a clear demarcation between the two," he says.
Furthermore, if the employee resigns or loses the device the IT team should administer a corporate or full device wipe.
Wearables are entering the workplace at an unprecedented pace, and this shows no signs of letting up. The future sees wearables being used for everyday collaborations and tasks, as well as a slew of new technologies being made available such as the Microsoft HoloLens.
It also sees other trends such as big data analytics and the Internet of Things (IoT) increasingly having a major influence on the wearables trend, according to Ganesan.
He says, "With wireless connectivity being so ubiquitous, companies will connect their currently inert devices to the internet and will use the cloud to integrate these devices with wearables. Thus companies will invest in wearable technology to remain competitive and deliver services in novel ways."
Related stories
Top stories