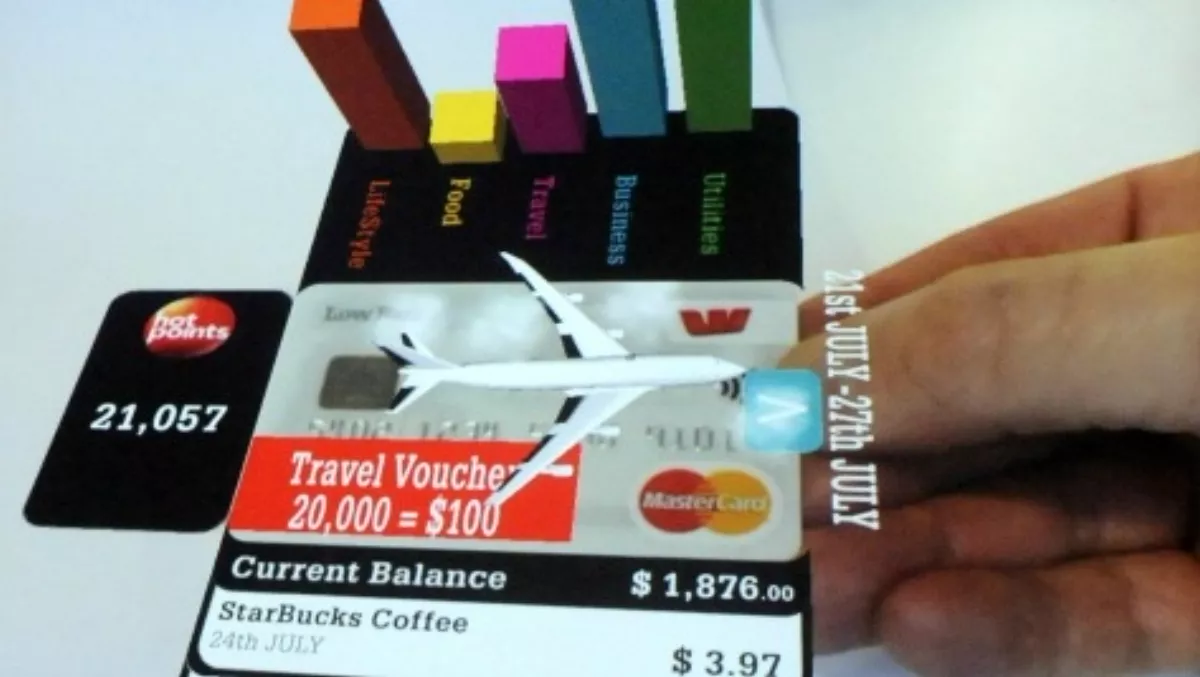 Westpac launches new app featuring augmented reality
By Shannon Williams,
11 Nov 2014
FYI, this story is more than a year old
A mobile app using augmented reality for managing your money has been released by Westpac New Zealand.
The app was sourced from the bank's international crowdsourcing initiative, Westpac Global App Challenge – UK. It combines 3D technology and a simple interface to add a new dimension to managing money.
Simon Pomeroy, Westpac New Zealand chief digital officer, says the bank has concentrated on making the app easy to use.
"Once the app is set up, a customer only has to tap it open and hold their credit or debit card under the camera on their phone. They then have access to a number of features that use 3D to bring the information alive," he says.
"We are committed to making banking easier and faster for customers and this is another example of that. This is another example of how we are using customer data in a far more personalised and visual way allowing customers to better understand and get more out of their finances."
Customers will be able to see how much they have spent on their credit card in the last five weeks, when credit card payments are due, the last five purchases and their balance on the Hotpoints loyalty card.
Westpac is actively looking to expand AR capability to make paying for things easier and working on a unique proposition for home buyers.
The app is initially available on iPhones and downloadable from the App Store. An Android version is planned.