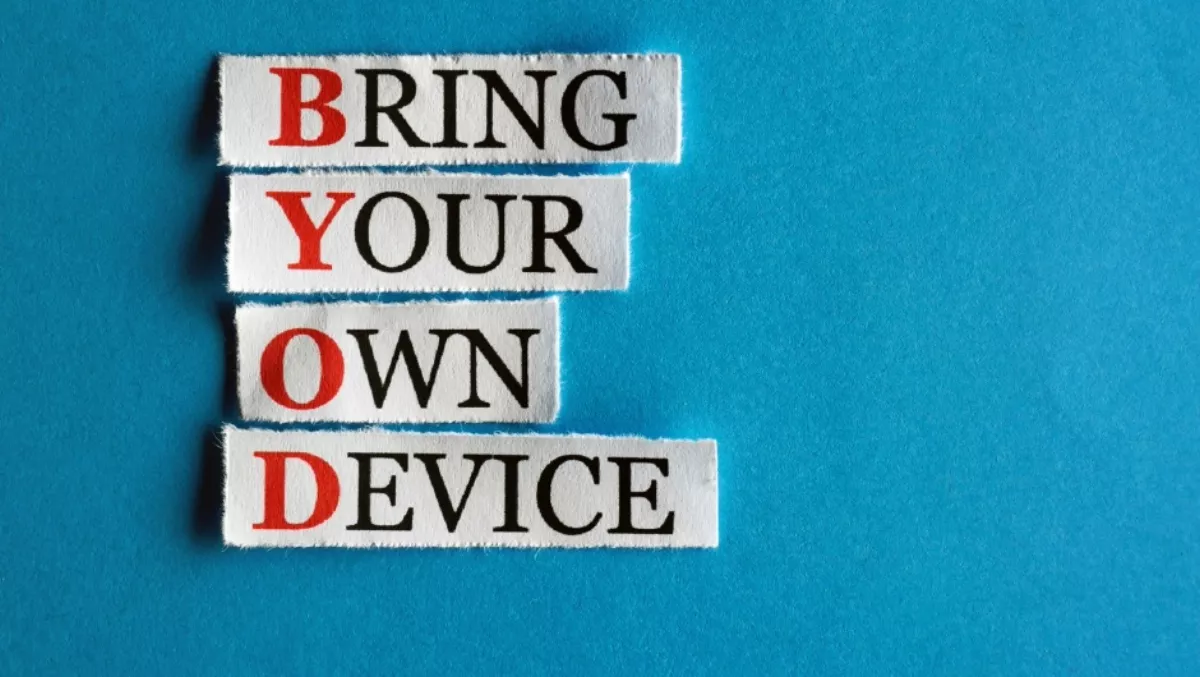 What are the downsides to BYOD in the enterprise?
FYI, this story is more than a year old
While BYOD policies within organisations have many advantages, it is important for businesses to consider the downsides of implementing those policies.
That's according to NETSCOUT'S Fluke Networks Enterprise Solutions, who says that while BYOD policies can boost productivity and lower operational costs, businesses cannot ignore the potential pitfalls.
"BYOD powers business 24 hours a day, seven days a week without organisations having to staff the office around the clock," says Amit Rao, APAC director, NETSCOUT's Fluke Networks Enterprise Solutions. "It can improve communications and lead to a happier workforce.
"But there are downsides of BYOD that cannot be ignored," he says.
"Without the right policies, and the IT infrastructure to back those policies up, organisations' BYOD policies can lead to disaster.
Employee lawsuits
Some hourly workers have sued their employers, claiming they were not paid for the overtime associated with using their device when off the clock, Rao says.
Other workers have sued over privacy issues, such as managers or IT personnel reading their personal messages or viewing their private photos.
"Organisations need to have clear policies stating who can view private information, under what circumstances, and what can be done with it," he says.
Sensitive data moved to consumer cloud services
Consumer cloud storage services like Dropbox, Google Drive, iDrive, Box, and others make it easy for workers to store critical or sensitive documents outside the domain of the IT staff, Rao says.
"For example, a worker can easily snap a photo of a financial document or other intellectual property and upload it to Dropbox.
"Strict policies, backed by significant consequences can deter this kind of activity. Make sure policies are applied consistently across the organisation," Rao explains.
A decline in productivity
Rao says that while Facebook, Pinterest, Etsy, and YouTube are all excellent sources of entertainment for lunch and breaks, they are serious time wasters during work hours.
"Organisations can blacklist these apps and sites but this can deteriorate the goodwill and morale fostered by initiating a BYOD policy," he says.
"It is better for organisations to implement a rewards system for productivity that encourages workers to use these applications in their own time.
Employee abuse of reimbursement
According to Rao, expensive overseas calls and text messages, receiving reimbursement for an entire family plan, charging the business for device upgrades, and putting termination fees on the company's tab are just some of the ways employees can cheat their employers with BYOD reimbursement policies.
He says the finance department should make sure it reviews reimbursement requests rigorously to keep these things from affecting company profits.
Technical issues
Rao says there are technical issues to consider with the BYOD approach, including compatibility issues associated with the various devices that need to access the system.
He says there are also significant security issues. Mobile devices are typically less protected and more vulnerable than corporate devices. The IT team also needs to ensure that the company has the bandwidth and infrastructure in place to cater for the influx of devices.
"BYOD doesn't just double the amount of demand on equipment, it can triple it," says Rao.
"IT needs to work hard and plan to assure good network performance with the additional number of devices accessing corporate systems.