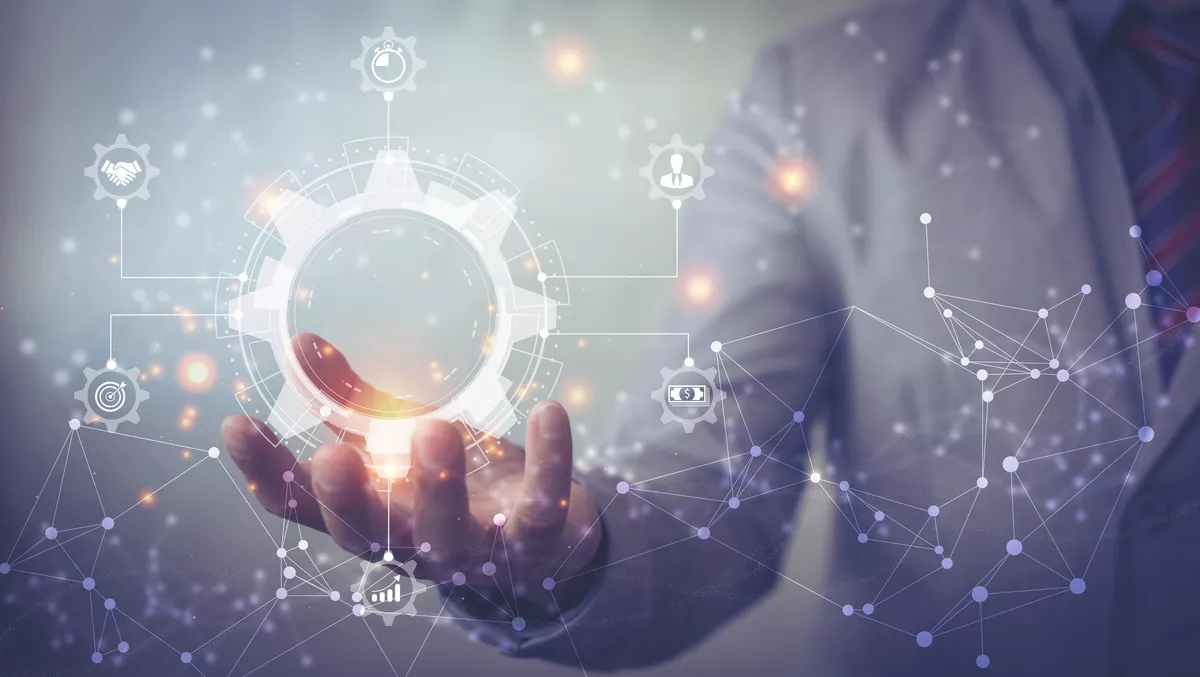 What does the future of intelligent automation look like in 2022?
FYI, this story is more than a year old
Come 2022, Intelligent Automation will continue to unlock opportunities and improve business operations, according to Blue Prism.
Blue Prism has released its annual list of trends to watch nwxt year in the field of Intelligent Automation.
Experts at Blue Prism believe that many firms are continuing to adapt and change to new ways of working because of the pandemic and that IA maximises the workforces potential if positioned as a strategic imperative, not a tactical fix.
"2022 will see further convergence between previously disparate areas of automation including basic and advanced forms of process automation (RPA, iBPMS, Low Code Workflow tools), Intelligent Document Processing, Rules-based and Artificial Intelligence (AI)- based Decision engines and others," says Dan Ternes, chief technology officer, APJ, Blue Prism.
"Organisations will continue to look for easier integration while finding the sweet spot across these technologies to support greater efficiencies and improve business operations," he says.
Ternes stated that enterprises across Asia Pacific continued to show greater interest in IA and there are still some gaps to be filled as the industry starts to mature.
"For Blue Prism, educating and engaging with our target audiences is key to facilitate a stronger understanding about IA. Blue Prisms IA solutions empower enterprises to kickstart and accelerate their automation journey," he says.
Other trends identified by Blue Prism in IA and the deployment of what is termed digital labour or digital robots include:
IA will help companies become more sustainable
Automation has a huge (as yet unrealised) potential to further reduce the need for travel and to increase efficiencies of overall processes. This reduces a company's carbon footprint and will optimise the use of IT systems. Digital labour also means that enterprises can reimagine the way of delivering existing or new products or services. Standardising the go-to-market product or service through digital labour provides a far reduced cost approach. In the case of sustainability, in-region / in-language services can be offered without the carbon footprint, offerings can be more easily trailed without the investment leading to a lower business burden.
Hybrid working will usher in more digital robots and AI
Hybrid working is leading to an increased demand for real-time computing and decision-making. Given the wide adoption of public and private clouds, colocations, and edge, challenges, such as latency and full-time manual management emerge. AI and machine learning (ML) will be critical to optimising the performance of these networks.
There will be greater penetration of digital robots into organisations across Asia
Many organisations fail to adopt and scale digital robots to support business operations. As more use-cases demonstrate how scaling automation leads to improved business outcomes for specific target markets and industries, a greater penetration of digital will be expected in the coming year ahead. Organisations will look to these digital workers to benefit from cost reduction, increased quality and compliance, enhanced customer and employee experience, as well as improved organisational scalability and agility.
"Automation needs to be positioned as a strategical imperative, not a tactical fix," says Ternes.
"With automation integrated as a key component of organisational culture and strategy, organisations are likely to benefit on their transformative potential of automation."
Top sectors predicted to have the greatest adoption of IA in Asia?
Top sectors include Healthcare, Energy and Utilities, Financial Services and Insurance. It is hard to pick one single industry as many of the core processes IA can assist with are in fact cross-industry be that quote to cash, HR, financial reconciliation etc. Of the industries where gain can undoubtedly be made utilities, health and government are exciting areas where you can see not just singular companies or organisational units being able to make huge gains using IA but in fact collaborations across different organisations utilising common Digital Exchanges (DX).
In Hong Kong, 77 percent of organisations believe that they have huge potential to leverage on automation, citing the ability to refocus resources on value-adding tasks, increased efficiencies, as well as reduction of errors and costs.
Human resources: benefitting the most from IA in the post pandemic era
Employee onboarding and offboarding are the immediate automation requirements, especially considering that most HR departments are experiencing similar levels of churn, exacerbating the situation. Beyond that, IA helps decrease the amount of training required for new hires.
Continued evolution of digital robots
Access to more intelligent decisioning technologies will increase the capabilities of digital robots to address non-deterministic or predictive challenges. Additionally, self-healing will be established as a way for these workers to adapt to changing environments and applications. Access across a broader range of technologies and more complex processes will also introduce a more collaborative and dynamic landscape.
Greater security when implementing and scaling IA
GDPR compliance ensures that any and all automation implemented is auditable and traceable. Instilling data and process governance would be essential for organisations looking to implement and scale intelligent automation.
"Security logs within Blue Prism software ensures that proper governance surrounding data and processes is in place," says Ternes.
"Thus, Blue Prism is the only RPA solution thats built based on security as it was first build for the Royal Bank of Scotland and is compliant to all the security requirements like SOX compliance."