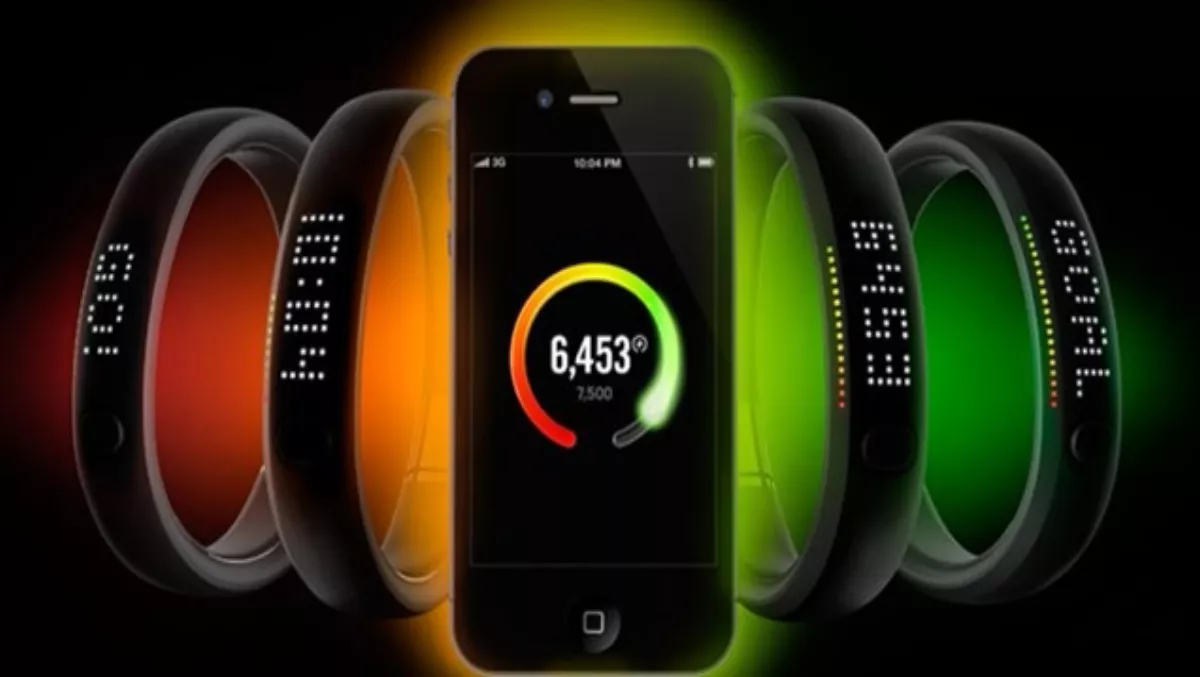 What to expect in 2014 - Wearable Computing
Tue, 24th Dec 2013
FYI, this story is more than a year old
Wearable computing is one of the hottest topics being discussed today, with new innovations seemingly always coming to market.
While wearable cameras and smart watches are much talked about, Angela McIntyre, research director at Gartner, believes digital health and fitness will be one of the hottest segments during 2014.
McIntyre offers her thoughts on what to expect from the wearable market, with a focus on the digital health and fitness segment:
What new innovations in the wearable market will we be hearing about during 2014?
We expect to see some updates and innovation in wearable cameras, smart glasses, smart watches and headsets.
Smart watches from large consumer brand companies, such as the Samsung Galaxy Gear, Sony Smartwatch 2, and from start-ups, will show their new products, some of which will be available now and others for pre-orders.
We will see a range of styles and functionality for smart watches as companies experiment with designs that appeal to different potential market segments. However, an unclear value proposition will continue to steer consumers' spending toward tablets and wearable fitness device in the near term.
Wearable cameras enable hands-free taking of photos and videos, allowing people to remain part of the action in sports, for doing their jobs, while on vacation, or when playing with children. The cameras are in smart glasses, on smart watches, or clip onto clothing. There are many cross-over applications for the workplace, such as keeping a visual record of inspections, capturing suspicious activity for security and law enforcement.
Smart glasses with augmented reality and virtual reality for gaming immerse gamers in experiences that seem real. Smart glasses are also being piloted for advertising and in retail stores for shoppers to visualize how customized products and features would appear in real-life, leading to increased revenue.
Headsets can determine where we are looking, a feature that will be utilized by apps for personal navigation, and by virtual personal assistants to help with in-store shopping. Headsets that read brain waves (EEG) will be used to help improve concentration, serve as controllers for toys, and adjust music according to our moods.
Despite the hype around these products, the segments for fitness and personal health devices have been among the first to gain traction.
How is awareness of fitness culture and personal health driving adoption of wearable electronics?
Wearable electronics has its strongest consumer base among fitness enthusiasts and wider consumer interest in these devices is leading to broader adoption. The worldwide revenue from wearable electronic devices, apps and services for fitness and personal health is anticipated to be $1.6 billion this year, increasing to $5 billion by 2016.
Wearables support the "quantified self" trend of people tracking their vital signs, activities, and capturing images of what they experience during the day.
The fun of wearing and using gadgets to track fitness and health is appealing, and so is using their apps and services. Gamification enables wearers to compete against themselves or others and rewards wearers. Online communities provide camaraderie with those having similar goals. Wearable electronics provide new motivation to consumers for improving fitness and health.
What type of products are part of the digital health and fitness market and what are expected to be some of the new versions we'll see coming in 2014?
Fitness and health devices are mostly composed of activity monitors, pedometers, and consumer heart-rate monitors. They may take the form of a fob or wristband, or embedded in a wrist watch, in clothing or in wearable accessories, such as shoes, hats and chest straps. The apps and services for these wearable electronics are typically provided free for use with the devices.
During 2014, we will see athletic shirts with sensors woven in to track heart rate and respiration during training and competitions. Smart undershirts for infants will monitor their heart rate, breathing and sleep.
Wearable devices for home health monitoring of the elderly will include clothing and accessories, such as wristbands that can track heart rate, monitor activity level during the day, detect falls, provide location information and send alerts to caregivers. With wearable technology, the elderly may to continue to live independently with reduced risk to their health and personal safety.
Most consumer wearable electronics will be peripherals to smartphones. How does the smartphone work with wearables?
Customers who choose to monitor themselves with wearable electronics are arguably more likely than most to have a smartphone. Connected wearable devices use Bluetooth to pair with smartphones to access the Internet. The smartphone serves as a platform for apps to quantify consumers' efforts and provides connectivity with services to store and analyze biodata.
However, looking forward wireless body area network (WBAN) can reduce dependence on smartphones. A WBAN is a collection of sensors, computing devices and communication devices that are designed as wearable electronics and are wireless connected. The devices in a WBAN can communicate data and/or voice signals through a Wi-Fi or cellular access module embedded in a wearable device instead of through a smartphone.
How can brand loyalty and consumer engagement be increased in the wearable computing market?
Consumer electronics companies and sports product companies that have added innovative wearable electronics to their product offering are building ecosystems for wearable electronics to increase the strength of their brands.
These companies are most interested in wearable electronics to extend their product lines in innovative ways that enhance their brand. They focus on products that have capabilities beyond fitness and position the wearables as accessories to their customers' smartphones, tablets and other devices.
To build successful ecosystems around devices, providers of wearable electronics should understand that consumers will consider how easily their wearable devices communicate with each other, with their other computing devices and with multiple screens. Data will be integrated from more than one wearable device to provide useful information and insights about fitness and health to the wearer.
Personal identification, biometric information and payment systems can be linked through wearable devices. Wearers can be admitted to events, access health records, and make purchases, through their wearable devices.