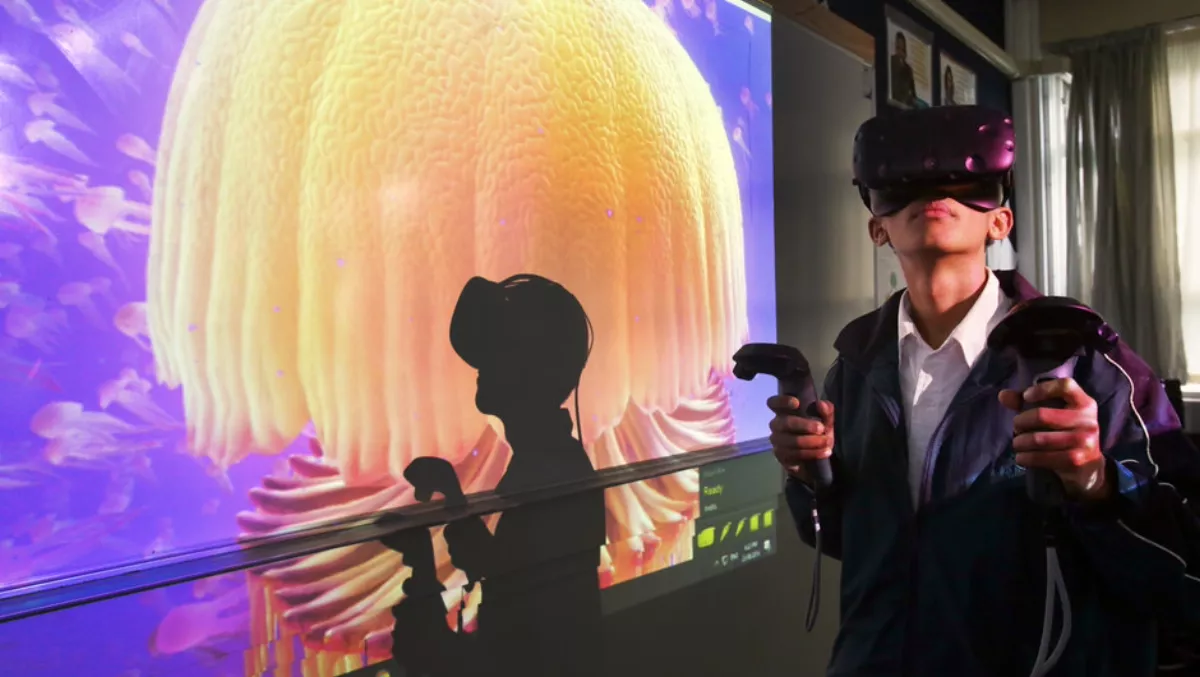 What to think about when planning IT infrastructure in schools
Tue, 18th Dec 2018
FYI, this story is more than a year old
There is no doubt that the learning experience for students in New Zealand is in a state of transformation - with e-learning platforms becoming more sophisticated and hundreds of devices now available to enhance classroom lessons.
Some schools are investing in 3D printing and virtual reality, while others are introducing whole-school bring your own device (BYOD) policies.
As schools become increasingly reliant on 24/7 connectivity, it is clear that power quality is a key concern for IT managers - as well as ensuring the school's IT network, especially for schools with ageing infrastructure, can cope with the increased level of activity.
Investing in solutions to ensure continuous power for critical systems and servers during a power outage is critical - particularly as natural disasters, bad weather and faults across electricity networks are not uncommon in New Zealand.
Vendors and partners in the power quality space are now working together to customise solutions to meet the unique requirements of each school - from world-class UPS solutions, right through to micro data centers on campus.
Planning for the future key
While most schools have IT teams to support the day-to-day operation of the school, they rely on trusted technology partners to plan for the future - and create long-term IT development plans that cover everything from technology investment and upgrades, to maintenance and repairs. Within these plans, cloud services and efficiencies feature prominently.
From a power quality perspective, it is encouraging to see that IT managers are conducting audits to identify system weaknesses and determine vulnerabilities across critical systems. Many are looking to upgrade UPS systems to ensure clean power to servers in a blackout and allowing enough time to back up files and shut down equipment during extended outages.
One thing we have learned is that schools are looking for power quality solutions that give them peace of mind and real-time visibility of power events. The last thing they want is to come in on Monday morning to find the servers are down after a power outage.
Maintaining 24/7 connectivity
Schools are under increasing pressure to maintain 24/7 connectivity across the school network. Students, teachers and parents need access to various online systems not just during, but also outside school hours.
As a result, many schools are looking at UPS systems to protect critical systems and servers. IT managers are becoming more familiar with these solutions and vendors they can work with to achieve desired outcomes.
They also value solutions that incorporate intelligent software that allows them to monitor IT infrastructure on a unified platform - allowing full visibility of the UPS status and any power event that is happening in the area that is affecting the school's IT infrastructure. Alarms and information can be easily sent to the IT manager and personnel notified via email.
While not common yet, some trailblazer schools in the e-learning space are investing in customised micro data centers to enhance physical security and provide robust environmental controls.
With built-in air conditioning, these systems can be remotely managed, isolate individual power supplies and provide issue alerts, making them the perfect fit to solve underlying issues whilst maximising network up-time. Redundancy is built into these micro data centers, so if one device fails from a power perspective, the other ones will continue to keep up the load. This level of reliability and serviceability is essential for schools.
Keeping security top of mind
In some schools, BYOD is part of school policy with students required to bring their own device to school. In larger schools, this could result in over 2,000 individual devices being connected to the network at any one time - which poses similar security risks and challenges to that of a large corporate office.
With the proliferation of devices, schools need to ensure students and teachers can connect securely to the network. Online e-learning platforms are a critical part of teacher lessons in schools and are continuously accessed throughout the day. They are even used to collaborate, create and share information with people from all over the world.
Given this importance, vendors and partners need to be nimble in their approach and provide customised solutions where necessary.
Firewall and filtering solutions typically go through the IT network which means any downtime could have negative implications for security. Technology partners often recommend a UPS upgrade project to ensure there are no disruptions to a schools' workflow and that the network is secure.
Challenges
A challenge for vendors and channel partners is that the education market is highly competitive. Schools often go out to a wide market to survey what is available and what best meets their needs.
In order to meet this challenge, vendors must ensure that they are supporting channel partners with the right assets, so they can push their point of difference to schools.
Sales teams need to thoroughly understand what their partners are pitching, understand what stage the school's needs are at and how they can play a role in delivering the required outcomes.
Vendors also need to apprehend what schools are finding the most difficult and work with partners to help address these issues in a growing education market. For example, many schools want leading-edge technology but they are faced with infrastructure-related obstacles such as old buildings.
In 2019, we will see more vendors and partners working together on customised approaches that meet both the challenges and exciting opportunities that the education sector is faced with.