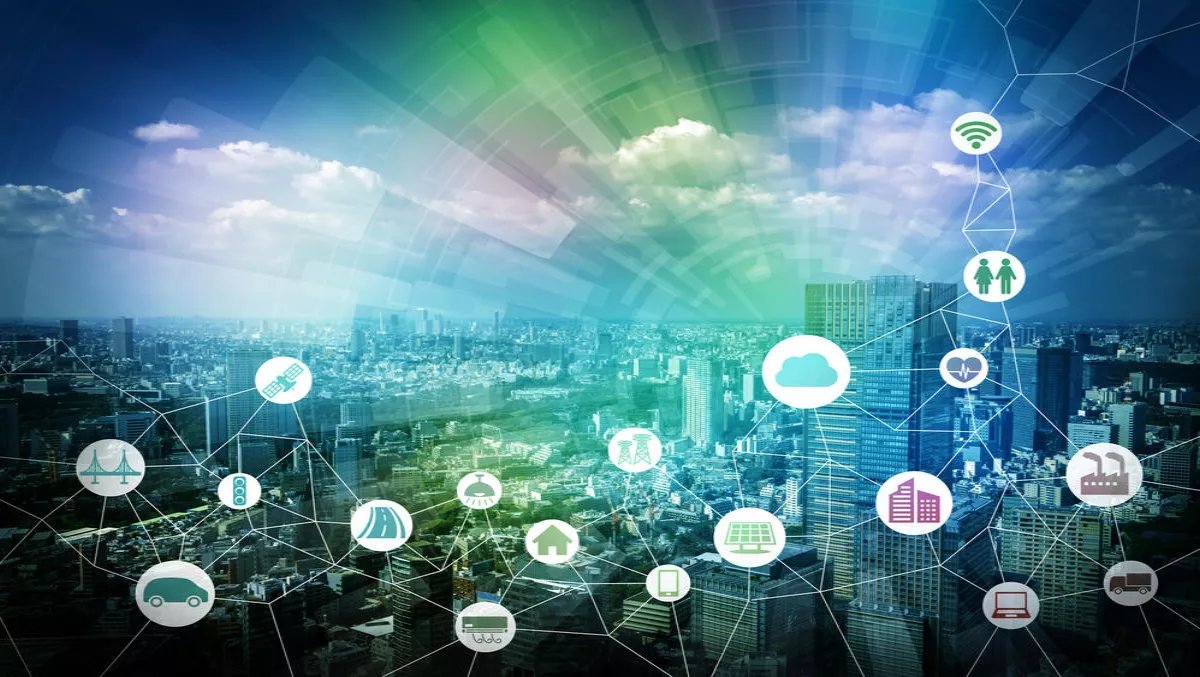 What you need to know about Hitachi's new company
FYI, this story is more than a year old
Hitachi Group already has several companies in the operational technologies (OT) and information technologies (IT) space.
The conglomerate has introduced a completely new entity that will bring together the operations of Hitachi Data Systems, Hitachi Insight Group, and Pentaho into a single integrated business.
Hitachi Vantara will leverage the broad portfolio of innovation, development and experience from across Hitachi Group companies to deliver data-driven solutions for commercial and industrial enterprises.
"Hitachi Vantara marks a monumental change for Hitachi as we continue to advance our unified corporate vision of Social Innovation," comments Hitachi's president and CEO Toshiaki Higashihara.
"Hitachi has been helping customers harness the power of their data to support meaningful business action for years.
"Now, as the world is being transformed by digital tools and processes, we are unifying our strongest digital solutions companies together as a new Hitachi company that delivers exponential business impact for our customers and the betterment of society."
Higashihara adds, "The formation of Hitachi Vantara underscores Hitachi's commitment to collaborative creation with customers and partners, and being a true innovation partner for the era of IoT."
Hitachi Vantara – the data company
Hitachi Group is introducing the new business at a time when the market opportunity for mission-critical data solutions has never been greater.
Data has become a businesses' greatest asset, but the value lies in whether they can extract actionable insights from it. Data holds the key to new revenue streams, better customer experiences, improved market insights and lower costs of doing business.
Hitachi Vantara seeks to seize this opportunity by helping customers extract all the value their data has to offer.
By bringing new data-driven solutions and services to market, Hitachi Vantara will help its customers achieve tangible outcomes that positively drive business and society forward.
IoT: The new market
Hitachi Vantara has been established to fill a gap in the emerging IoT market, a space in which the parent company claims there "is no clear winner yet".
According to Gartner, "more than $440 billion will be spent on IoT in 2020," and the firm estimates that by 2020, "there will be more than 21 billion connected sensors and endpoints, and digital twins will exist for potentially billions of things" in the same timeframe.
To address this market, Hitachi Vantara will harness business, human and machine data across OT and IT environments to build comprehensive, data-driven solutions.
Customers will be able to manage, store, govern, blend, analyse, and visualize data-and then take action based on uncovered insights.
From the data center to the factory floor
Hitachi Vantara will provide infrastructure and analytics technologies that enterprises rely on for their mission-critical data in their data centers, in the cloud and at the edge of new innovations.
The new company will also drive the development of strategic software and services solutions, including Hitachi Smart Data Center software and services, Lumada, Hitachi's IoT platform, now available as a standalone, commercial software offering, and Hitachi co-creation services.
"No other company brings together more than a century of operational technology expertise with informational technology trusted in the world's most demanding enterprise environments," claims Hitachi Vantara CEO, Ryuichi Otsuki.
"Hitachi Vantara capitalises on this unique combination by creating solutions that meet the needs of an increasingly connected world.
"Like our customers with whom we partner and co-create, Hitachi Vantara sees data as an opportunity-a path to outcomes that matter."