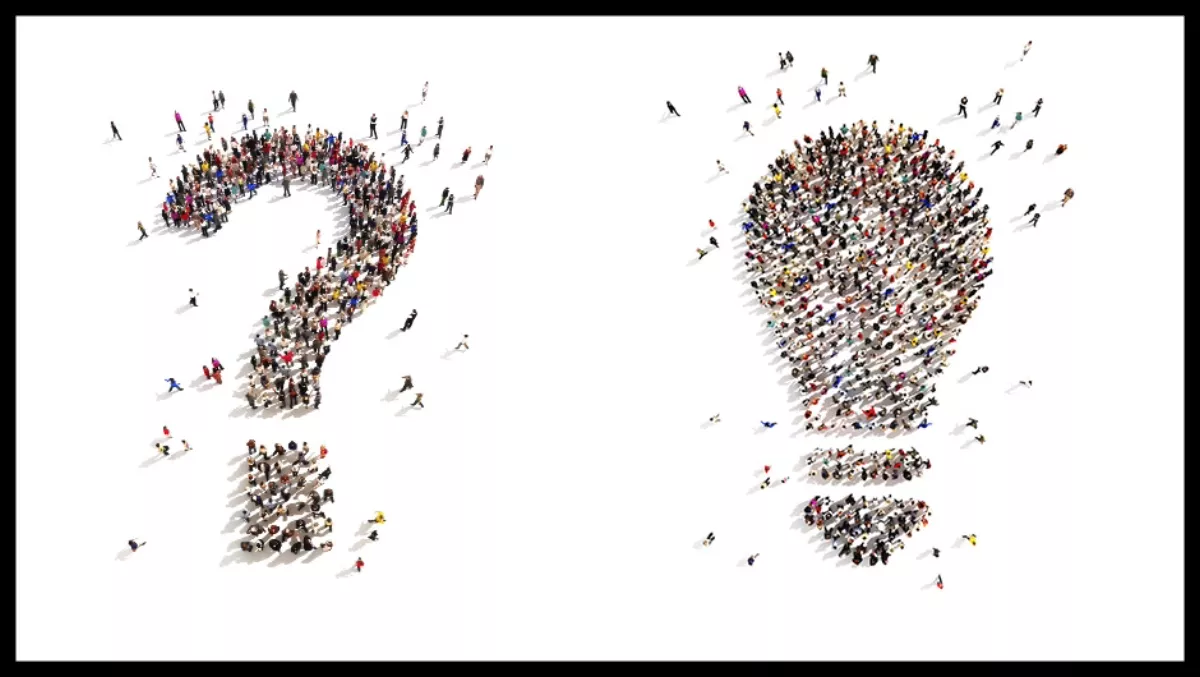 Whatever your technology needs, it's likely Conbrio will have you covered
FYI, this story is more than a year old
You may not know of Conbrio Technology, but it's likely you will know their brands. In 2014 Conbrio merged with Business Services Northland to form Conbrio Technology Group.
Conbrio has been in existence since 2006 and over the last decade has enjoyed a very successful existence. They are not an IT services company, but instead pride themselves on the array of IT products they are able to offer. The Conbrio Technology Group now has offices and warehouses in Christchurch, Auckland and Whangarei.
The company is what it is today due to a number of specialist businesses being brought together into one, allowing them to benefit from the strengths of each other.
This enables Conbrio to offer an array of IT, network, security, printing, video and imaging solutions while boasting an impressive range of skills at their disposal.
Because they're 100% Kiwi owned they've managed to retain their small business ideals and attention to detail in assuring their customers are satisfied with good old fashioned customer service – despite their constant growth in size and influence over various markets.
For example, if your technology ambitions are restricted by budget constraints, Conbrio can work with you to provide a unique solution that fits your business.
The range of businesses within the Conbrio network means they can offer solutions that are often unable to be replicated by others.
Here is a quick rundown of the businesses within the Conbrio Technology Group and what they have to offer:
The Ark
Originally established in 1995, The Ark was acquired by Conbrio in 2006.
Works with New Zealand businesses to utilise the pieces of technology that have reached the end of their useful lives within their companies.
Refurbishes technology to provide cost-effective computing resources for our schools, learning institutes and other worthy recipients.
Helps corporate customers decommission the equipment providing reporting and secure destruction of data, in addition to environmentally responsible disposal.
Finds buyers of older equipment both locally and offshore to ensure their customers get a fair return on its value.
Insite
Having provided thousands of quality built-to-order computers to New Zealand education and business organisations since the early 1990's, Insite was purchased by Conbrio in 2012.
Provides modern, reliable and locally built computers for New Zealand business and education customers.
Able to customise products to meet individual requirements to a level that the big brands can't.
Products include PCs, All-in-ones, workstations and servers.
Fivo Networks:
In 2013, Conbrio acquired the Wi-Fi business from SmartPay.
Provides managed Wi-Fi networks and hot spots that allows customers to control the way guests interact with you in a way that benefits your business.
Conbrio Security
Conbrio partnered with ICQR Security in 2014 to form Conbrio Security.
Has the capability to install and support a complete range of security products, including monitored intruder alarms and security cameras (CCTV and building access solutions).
Has over 40 years of experience.
Enterprise Services
Conbrio has a specialist business focused on the procurement of enterprise products from the major suppliers such as HP, IBM, DELL, Cisco and Supermicro.
Specialists in sourcing the hard to get enterprise and network items, especially when out of stock by the main suppliers.
Provide options around support of older, out of warranty equipment to extend the life of expensive investments
Imaging solutions:
Following Conbrio's merge with Business Solutions Northland, they now specialise in imaging solutions.
Provides imaging solutions like printers, photo copiers, projectors, smart boards, scanners and more.
Conbrio is a truly unique business, and it's their independence from other sources and range of offerings within their network that allows them to offer products that are tailored to your needs, without influence from outside origins.
And when it comes to credibility, over 10,000 customers can't be wrong.
If you would like to know more, you can click here or get in touch with the team at Conbrio by emailing sales director, Geoff Henry.
Related stories
Top stories