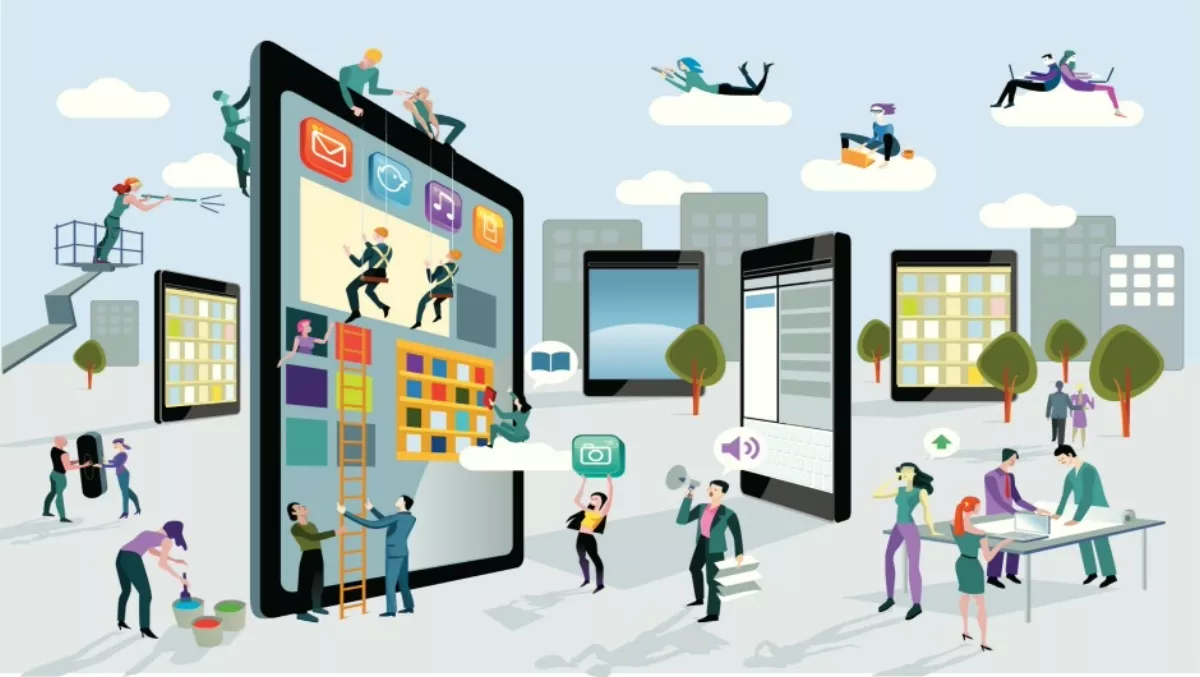 When to expect devices and connected "things" to start talking to one another
FYI, this story is more than a year old
The mobile app marketplace, dominated by the Apple App Store and Google Play, are a focal point for smartphone users. After eight years of searching for, downloading and using smartphone apps, users are maturing in their usage behaviours.
We asked Jessica Ekholm, research director at Gartner, who will be at this year's MWC event, to share her views on mobile app users' behaviours, the outlook for the Internet of Things (IoT) services, and when devices and things will talk to one another.
Q: What new behaviours do you expect to see in mobile app users?
A: The "appification" of our lives will continue apace as consumers see mobile apps as their main digital interaction with their favourite brands.
A Gartner survey conducted in the third quarter of 2015 among 3,024 consumers in the U.S., U.K. and China revealed that social media (85 percent), maps (74 percent) and video (73 percent) are the most used smartphone apps. Placing an order for delivery (64 percent) and comparing prices (58 percent) are the top two activities on mobile apps. When it comes to privacy and security, Amazon (32 percent) is the most trusted provider for storing payment credentials among U.S. respondents. For U.K. respondents, it is PayPal (42 percent) and Chinese respondents trust Alibaba (36 percent).
We also see growth of virtual personal assistants (VPAs) with Apple Siri, Google Now and Microsoft Cortana all being widely adopted. Smartphone users are getting used to the idea of VPAs, and services that cross-reference multiple sources of information (such as travel and hotel finders). The survey found that the most common uses of VPAs were checking the weather (70 percent), being reminded about appointments (46 percent) and getting traffic conditions and alternative routes (43 percent).
Despite the current interest in apps, we are seeing that the number of app downloads — in mature markets in particular — have plateaued with users sticking to tried and tested products. The majority of users will download and habitually use just 10 apps or less, which is creating huge app store congestion. This is forcing app creators to prioritise and refine their existing apps portfolios and the apps that have the biggest potential.
Q: Where are the biggest opportunities for IoT services?
A: We estimate that total IoT services spending will reach nearly $235 billion in 2016 (see Table 1), an increase of 23 percent from 2015. The professional services segment constitutes the biggest opportunity for IoT, with spending forecast to surpass $215 billion in 2016 (see Table 1) an increase of 21 percent in 2016.
Table 1: IoT Services Spending by Type (Billions of Dollars)
The largest consumer IoT services opportunity will be in health and fitness, followed by automotive infotainment, and home security and safety. In 2016, 3.5 million consumer connected things will be in use, representing 87 percent of total consumer IoT in use, and on pace to reach 10.6 million units by 2020.
In 2017, we expect a ramp in mobile cardiac monitoring, with devices offering a supplement or alternative to traditional bulky "chest band" monitors for heart arrhythmia detection. We also expect growth in programs that incentivise long-term usage of the devices, which may also create a "stickiness" to a specific platform or employer. Insurers and governments will subsidise such services because they will lead to better aggregate health outcomes, and lower healthcare expenditure.
Q: When do you expect devices and connected "things" to start talking to one another?
A: Today, users have various ecosystems in their homes that do not integrate with one another; for example, one for fitness and health and one for connected-home services. However, we expect that "things" will increasingly be connected to each other via a hub — either at home or in the cloud — that will aggregate, analyse, predict and even act on a user's behalf.
By 2018, we expect that in mature markets, 40 devices and things per household will talk to one another, creating new digital experiences. Nevertheless, don't expect consumers to rush out to shops and get these connected home solutions. We are likely to see slow growth with early adopters leading the way toward connected-home solutions.
Similar to the shift in TV and video watching at home, and the rapid rise of the use of apps, consumers are looking for new experiences and expect to use myriad devices, wearables and apps and, in the midterm, connected-home solutions that connect and seamlessly talk to one another.
Users are at the heart of the shift toward a focus on customer experience, which is becoming the new battleground for providers of devices and services.
Article sourced from Gartner
Related stories
Top stories