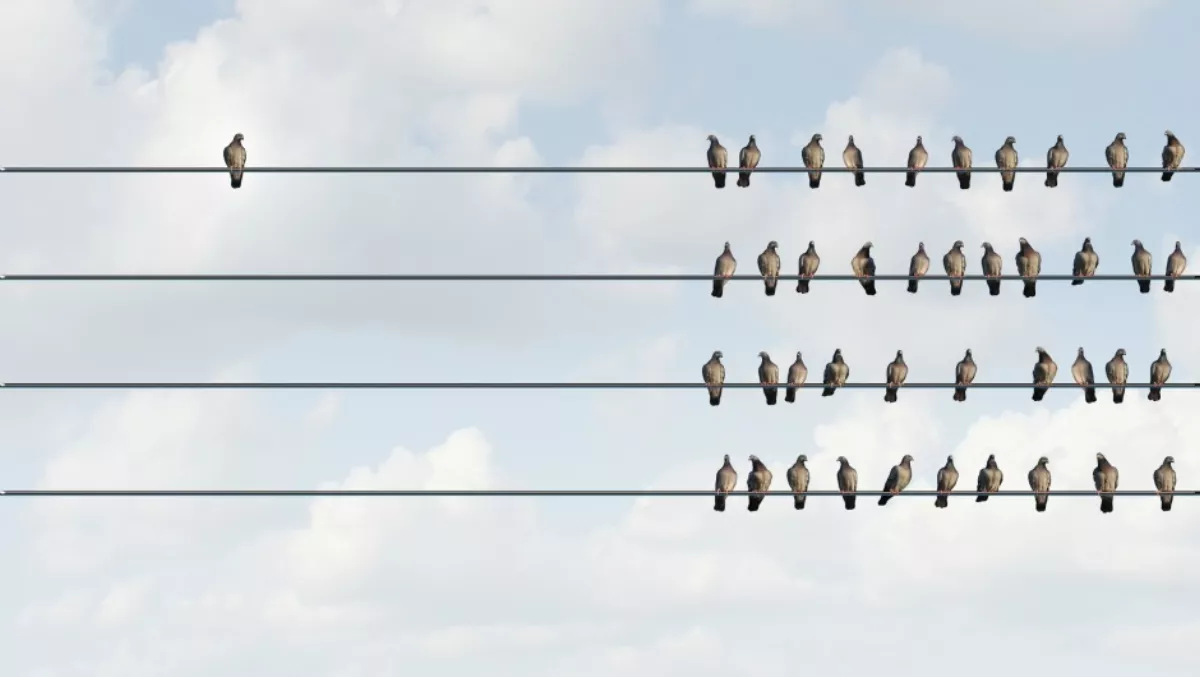 When should you price match?
FYI, this story is more than a year old
As Bill Bennett recently stated in an article on the NZ Telco Levy, the telco game is not one with high margins. Prices have dropped massively in the last few years, and they seem to be falling further despite regulated costs. So, in a market full of increasingly desperate players seeking to gain market share at any cost, what is my basis for choosing whether or not to match the competitions pricing?
Is the price sustainable?
The argument could easily be made that very few ISP's in NZ are operating with unsustainable broadband price points. Vodafone and Spark are haemorrhaging money with the price points they have on offer, and their reactions to the telco levy and Commerce Commission's copper ruling have shown just how hard they feel any increase in costs.
But worse than that, there are other instances where an operator either doesn't understand the business of running a telco or is downright dodgy. We came across a few Intarg8 clients in the last few months and struggled to understand how their price points could exist. When I saw Intagr8 seemingly having success, while offering price points I was unable to meet, I was left wondering what I was missing. Were our costs too high? Was our service design inefficient? What was I missing? It was almost a relief to see Intagr8 go into liquidation as it justified my view that their pricing model didn't stack up.
Vodafone and Spark will trim costs and be around for the long haul, Intagr8 and companies of that ilk will come and go. I tend to approve price matching against the big players on the basis that they aren't going anywhere, and they dictate the pricing reality for our market through their marketing. We match, differentiate, or both.
What are we offering that the low price vendor isn't?
It used to be much easier to differentiate our services and apply a premium, but broadband and voice are now heavily commoditised, and high quality support only drives a small (but awesome) group of purchasers.
We know that our support is the best in the industry, and is therefore at the complete opposite end of the spectrum from 2Talk, but 2Talk are a low cost no frills brand with good SME market share, so if we want to capture some of that from them, how is that best done? Without changing our business model and stripping support costs, we can't simply match price points. We need to get close, continue offering our great support, and focus on the fact we have both techs and account managers our clients can call at any time. It won't get us across the line every time, but it will work in some cases and won't jeopardise our business with existing clients.
How much of a premium does having no outsourced call centre, readily available senior engineers, and a dedicated account manager allow us to add? 20% at most, which in nominal terms is often no more than $20 p/month for an SME client.
Are we matching apples with apples?
Continuing on in the same theme, if a client wants us to match a price, we want to be sure we are matching service specifications. It may be that some service inclusions we offer as standard aren't important to a particular client, so we may match price but lower the standard of service offered to match the competing offer in every detail.
Does the broadband deal have a static IP? Is it unlimited data? Is it the same speed service?
If we are talking about a WAN service, does the alternative design have the same level of resiliency/diversity/speed/management?
With voice, what are the call rates? The management interface? The support options available? Billing visibility?
What else are we selling the client?
If we sell, or have a chance at selling more than one service/product to an end user, then it is likely we will make money somewhere along the way. If we are forced to sacrifice margin on one line item in order to win a bigger deal, then of course we will.
Contract term
Regardless of how poor margin is on a sale, a contract term of 12 or 24 months will always make me feel better about it.
Are they already our client or a potential new client?
I hate losing clients, so just through share stubbornness I will almost instinctively approve a price match if seeing them leave is the alternative.
Is the client likely to generate significant overheads?
If a client is known to require a lot of support due to 3rd party issues, or is in a difficult location to service, this has to be taken into account, and the costs associated with either issue will be factored into my decision.
Summary
If margins weren't so tight, then the option to match a competitor's price would be much more straight forward, but margins are tight, and as a result we have to be careful to build a sustainable business.
DTS is growing revenue on both sides of the Tasman year on year, the key for us is to not lose focus on ensuring that profitability is, at the very least, maintained.
Brendan Ritchie is the CEO of DTS, a business focused ISP that has been supplying clients across Australia and New Zealand with internet, voice and tailored WAN solutions since 2002. Tweet him on @bcarmody.
Related stories
Top stories