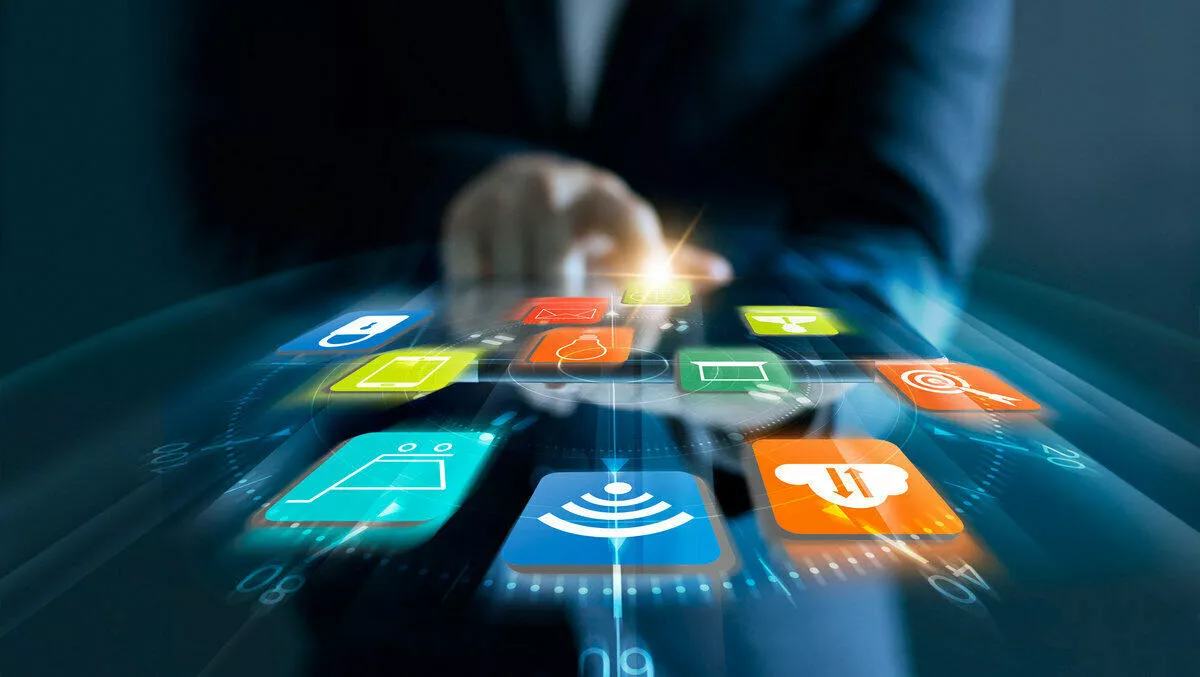 Where content services fits in a shared services model – Hyland
Tue, 1st Oct 2019
FYI, this story is more than a year old
The modern enterprise relies heavily on the accurate, timely presentation of data, files and other documents, right across the departmental spectrum.
Whereas once Human Resources worked independently to Accounts, who in turn produced, stored and referred to their own files which were seldom made available to marketing and so forth, there is a much greater interdependence of information in the modern enterprise.
The workplace has evolved, and now there is a heavy reliance on Shared Services as a means to increase efficiency.
The Shared Services model creates efficiencies by linking business units back to an internal organisation that creates, shares, stores and dispenses information.
This way, greater collaboration and visibility allows all independent units to focus on the requirements of the core business.
The organisation or department that initiates the shared services is effectively an internal service provider, acting for the greater good of the enterprise by focusing on collaboration and reducing latent overheads.
Saving on cost is perhaps the most obvious benefit of this model, as many resources and solutions can now be attributed to a centralised department.
This eliminates double handling of content, and in some cases removes the need for duplicate software licences and other resources.
Staff resources are also used more efficiently, with one department responsible for the control of information and services throughout the entire organisation.
This negates the need for a variety of people across the company being responsible for their small share of the role, which frees up time across the board and leaves staff available to pursue higher-value tasks.
Before these benefits can be realised, steps need to be taken to ensure that information will be available when it is required, in a format that is useful to the end-user.
A three-sixty-degree view of files and documents requires that the platform delivering them can process both structured and unstructured data and present it across the whole spectrum of devices and operating systems including mobile.
Since the data from web resources and social media became an essential part of an enterprise's intelligence-gathering, the average organisation ingests exponentially more data, in a wide variety of formats.
This, in turn, means that, in order to truly have a holistic view across the whole organisation, a platform is required which can read all files, documents and images, then present those in the right format to end-users anywhere in the organisation.
In other words, one single repository for all file types, right across the spectrum of departments and corporate functions.
Therefore, using a content services solution to aggregate this data will save organisations time, effort and money - as well as streamlining business processes.
Rather than implement major organisational changes in each department on an independent basis, shared services organisations can leverage the one content services solution to transform their process automation and document management strategies.
From finance through to human resources and IT, it is possible to automate manual processing and connect information across disparate systems to accelerate these processes and therefore improve decision-making.
Let's examine the benefits on a departmental basis:
Procurement - Purchasing: Streamline the purchasing process by automatically routing purchasing information for approvals, changes or denial. Automatically create purchase orders and give staff the information they need to make informed purchasing decisions with seamless ERP integration.
Accounts Payable Invoice Processing: Improve visibility into invoice volumes and process performance to shorten payment cycles and improve cash flow management. Reduce manual data entry with intelligent data capture, automated approval workflows and seamless integration with the ERP. Capture PO and non-PO invoices electronically and automatically verify the data against the information in the ERP. Electronically route invoices for review and approval to speed exception handling and the entire invoice cycle.
Employee File Management: Effectively and securely manage a comprehensive digital employee file from hire to retire. Improve access and visibility by connecting digital files with the employee data in the company's HRM system.
Employee Relations: Maintain consistent processes for handling employee complaints, grievances, safety violations or misconduct. Get a holistic view of all tasks, conversations, notes and documentation surrounding an employee issue from a single location. Minimise legal risk with increased security and control over sensitive employee information.
Contract Management: Manage the entire contract lifecycle, from contract request and authoring to execution and renewal. Automate approval, routing and escalation tasks to speed processing, and increase visibility into contract revisions and status.
Compliance Document Management: Maintain compliance and easily prepare for audits by digitising and centralising all records as required for the particular industry. Improve control and tracking over employee files and financial documents and quickly identify any missing documentation in advance of an audit.
IT Asset Management: Connect and centralise all of the information and work requests related to the procurement, maintenance and repair of IT assets. Make documents easily accessible to equip IT staff with the content needed to respond effectively to service requests.
The list goes on.
However, it's clear that a comprehensive content services solution will take care of many aspects of organisational change associated with becoming a shared services organisation.