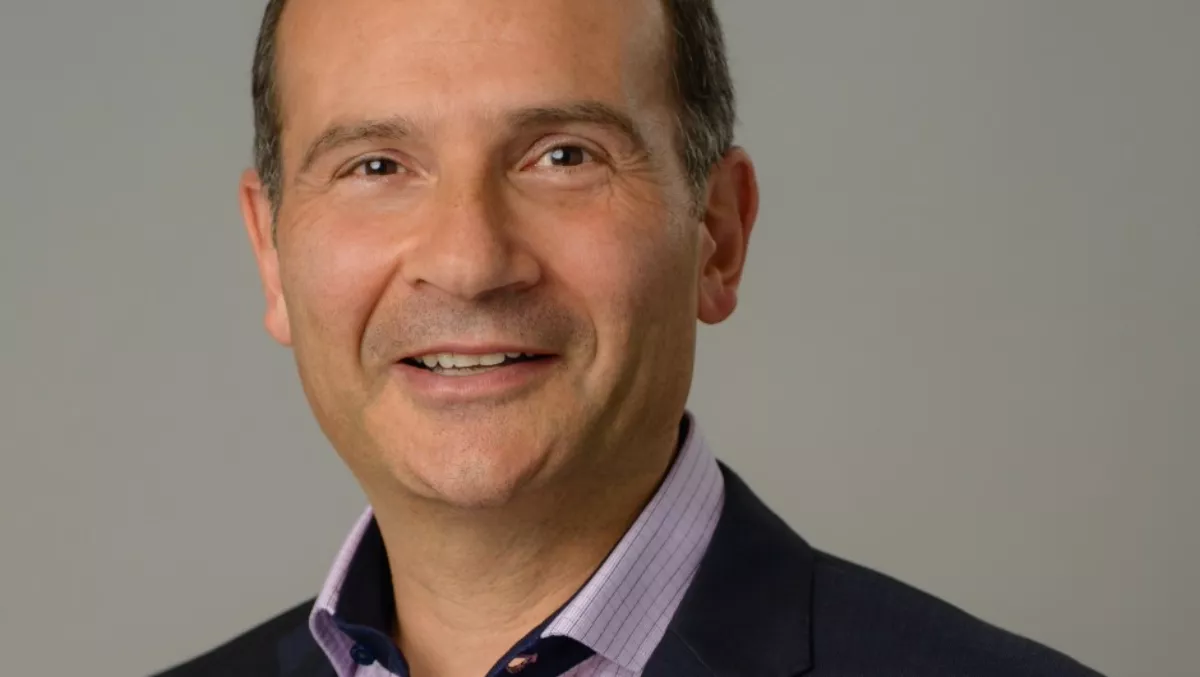 Where does NZ sit on the digital transformation journey?
FYI, this story is more than a year old
Digital is no longer just about keeping the lights on and keeping the network running.
That's the word of Jonathan Stern, regional vice president of Australia and New Zealand at MuleSoft, who says IT isn't about delivering projects for the business; it needs to be an enabler to the business.
This is just one of the many big changes that every CIO has to accept in the new world of digital.
"Digital transformation is happening to every industry and right now the companies that are effectively managing digital transformation are winning in the market," he says.
We sat down with Jonathan and picked his brain about the role of digital transformation within organisation, the challenges it brings, and how New Zealand stacks up in the new digital world.
What do you think has led to digital transformation being the hot topic in the IT industry right now?
Digital transformation matters because organisations, across a range of industries (commercial and government), are undergoing a fundamental change in the way they operate.
They are rethinking the way they meet their customers' needs, engage with their customers and understand their customers.
We are moving through an era where almost everything will be digital. If everything is digital, from the way a motorist purchases car insurance to the way viewers consume a movie, then in the background there is an IT architecture of thousands of connections to deliver those experiences.
This is the crux of what about digital transformation that has caught IT's attention.
To make these richer interactions with customers happen, companies need access to relevant, actionable data. This is the challenge for every organisation. They have these raw assets, that is: data collected over decades, ranging from product information to consumer buying behaviour.
The hard task every CIO is facing right now is how these raw data assets be leveraged and converted from what a seemingly maintenance nightmare today into a competitive advantage tomorrow.
Organisations are also increasingly adopting new technology (often digital technology), but responsibility for this extends beyond central IT into the rest of the business.
There is a mounting need for technology in every area of the business, whether it's marketing, sales, finance, or customer service.
This is creating additional endpoints that need to be connected with all the rest of the data locked up in organisations for a full view of the business and customers. And, everyone in the organisation wants access to the data assets.
What is it about DX that makes it essential for businesses to remain competitive? Digital transformation enables businesses to get closer to their customers and understand them better. If they don't, their competitors will. Customer demands have changed, and will continue to change, dramatically.
There are increasingly large numbers of customers and consumers who expect to engage via a digital channel of choice, most commonly mobile.
It isn't just the flexibility of channel that's important. It's also the speed. It wasn't that long ago that waiting for 20 minutes for a taxi, or allowing a day for a cheque to clear, was acceptable.
To deliver customer expectations, businesses that are embracing digital transformation need to bridge the divide between systems of record at the back-end with systems of engagement, which extract information from customers and bring it to life as a rich and personal experience.
We see our customers embarking on transformation for three main outcomes: to change the customer experience, optimise internal processes and transform their business models. It's becoming clear that being good at connecting different technologies together to enable these changes is critical.
What are the main challenges businesses are facing right now? What has lead to these challenges? As I've mentioned, consumer expectations have changed. Consumers want more data at their fingertips and at the right time. Employees, partners and direct customers want to work with their vendors through their smart phones.
This creates a new enterprise landscape that becomes highly fragmented. There are now thousands of new end points that you need to connect to. Everything from different apps that don't live in your data center to developing APIs to create new digital channels and deliver better customer service through mobile interactions. Everything needs to connect.
In digital transformation, distribution channels and engagement channels are digital. The challenge or opportunity of this is that everything moves a lot faster. Digital products can be created in days if not weeks, new digital business units can be spun up in emerging markets within weeks, business processes can be more organic and change with the business.
To do this well, companies need to have a good strategy for connecting their digital assets to compose and recompose them as the needs of the business change.
How can they overcome these challenges? More and more, businesses large and small are recognising the important opportunities being created by establishing an open approach to data.
The best way to accomplish this is through APIs, which allow for the fluid exchange of information between internal systems and those belonging to third parties. When APIs can be more easily aggregated and delivered to developers on demand, the move to the new "connected enterprise" – an enterprise that lives outside its own four walls – can accelerate.
In a MuleSoft survey of IT professionals in Australia and New Zealand, the findings showed 87% of respondents have an API strategy in place. Almost half of respondents said that their API strategy is helping them to grow their business by creating new revenue streams. More than a third said their API strategy is supporting business growth by enabling them to plug into digital value chains for extended market reach.
Businesses can create new revenue opportunities by leveraging APIs to make the most of digital technologies.
To advance CRM capabilities, APIs enable the flow of information from crucial SaaS applications such as Salesforce to legacy systems and mobile applications.
There are so many vendors across the various touch points around the customer, from social and advertising to structured marketing, selling and service. We are seeing an emerging trend that these application vendors are competing on the simplicity and power of their API, which defines their ability to connect to as many other new technologies or vendors as possible, giving their customers maximum flexibility.
APIs also play a significant role in Internet of Things initiatives by providing an interface to hub devices that connect sensors or devices.
All businesses will eventually deliver services through APIs, both to their external customers and partners and to their internal teams. This is creating a change in the way we think about how to manage a business. With an API-led approach, companies can say goodbye to conformity and make the digital transformation they need.
How important is innovation in today's digital economy? It's a matter of staying relevant or disappearing completely from the market.
Today's consumers demand more from vendors, service providers and brands, expecting everything to be always on, always mobile, on demand and most of all – fast, in today's digital economy. Customers are demanding new experiences, partners want greater access, and employees want greater convenience and to be able to access systems from wherever they are.
Business who choose not to take on digital transformation and innovate put themselves at a distinct disadvantage.
Having a connectivity platform strategy will enable the company to unlock the value of their data assets internally and externally through APIs, allowing business units and partners to build innovative products and applications. A good connectivity platform will also allow the company to adopt new technology quickly and integrate it into existing processes reducing friction on the workforce thus driving better stickiness.
How do NZ businesses stack up in regards to innovation? As innovation and digital transformation are key priorities for the Government to drive diversification of New Zealand's economy, we're seeing New Zealand businesses step up to the digital transformation challenge and proving real success in innovation.
A great example from our customer base is New Zealand Post. They are harnessing the digital forces that threaten to disrupt them.
The organisation developed an API strategy as a key enabler to its business, helping process digital impact on its traditional mail business while keeping pace with the rapid growth in parcel delivery through eCommerce.
Powering growth through APIs, the organisation realised the business value of API-led design. New Zealand Post recognised that APIs had a much more strategic role to play, bringing the organisation closer to its customers, as well as development communities.
With this transformation and innovation, New Zealand Post's core competency isn't just mailing things; it's knowing where anything is at any time. This data can be packaged and monetised, creating additional revenue streams for the company.
Where does New Zealand sit on the digital transformation journey? With the New Zealand government focused on its ICT strategy and action plan to use technology to deliver better services, the country is setting the foundation for digital transformation to happen across industries.
According to the recent IDC New Zealand FutureScape: Top Ten Predictions 2016, 60% of New Zealand enterprises will have digital transformation at the centre of their corporate strategy by the end of 2017.
A challenge for New Zealand businesses will be balancing growth and structure with digital transformation, innovation and agility. Organisational culture needs to be able to nurture and embrace innovation, and re-enforce this regularly to keep everyone on track. There needs to be a strong leadership in place which allows people to push back on some day-to-day tasks in order to facilitate the longer term cultural change of the company.