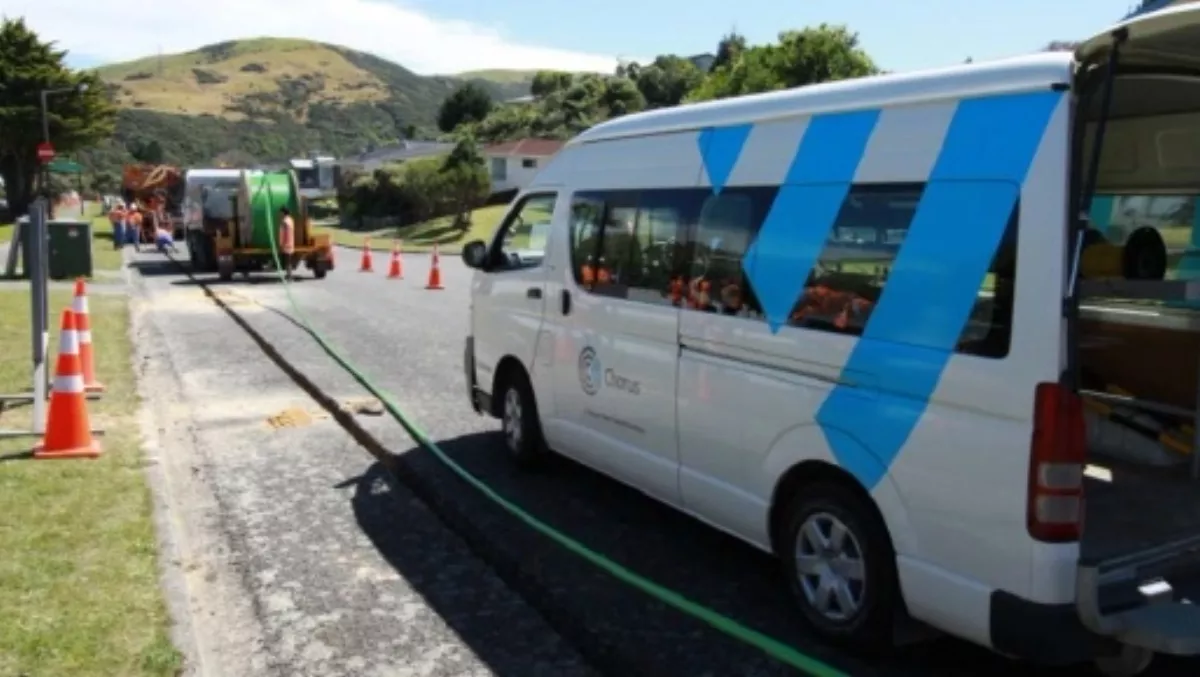 Where is the government's UFB rollout up to
By Donovan Jackson,
Wed 1 Oct 2014
FYI, this story is more than a year old
Rollout of the UFB network continues with Crown Fibre Holdings reporting that the pace of the rollout is an OECD first. In a recent update, the organisation not only says New Zealand is ranked tops for growth in fibre coverage from 2012 to 2013, but adds that 93% of New Zealand schools can now connect to the network.
As for the general public, CFH's most recent numbers (as at 30 June) show that some 26% of the population can get UFB. Crunch those numbers further and that means 517 000 citizens can (but not necessarily do) access a fibre connection. In actuality, the amount of those using the network is considerably lower: despite noting that live UFB connections have quadrupled in the year to date with uptake more than doubling to 7.5%, there are just nearly 40,000 connections.
Further good news comes on the back of the general election: restored to office, National now has to make good on its recent policy announcement of extending UFB to a further 5% of the population. The cost of that extension is put at between $152 and $210 million.
At present, it's a case of 'guess who' those 5% will be, with National listing 35 towns as 'strong contenders for inclusion'. Candidate towns include Te Puke, Motueka, Morrinsville, Kerikeri, Huntly, Thames, Matamata, Ōtaki, Kawerau, Waitara, Kaitaia, Dannevirke, Alexandra, Stratford, Whitianga, Cromwell, Taumarunui, Picton, Foxton, Kaikohe, Marton, Te Kuiti, Katikati, Temuka, Waihi, Waipukurau, Warkworth, Carterton, Dargaville, Opotiki, Snells Beach, Te Aroha, Wairoa, Paeroa and Westport.
The areas ultimately selected depends on a competitive bid process, which takes into account the cost of deployment, strength of consumer demand, and regulatory and other assistance from local authorities.
Meanwhile, Waikato gets its first fully fibred town with the imminent completion of the rollout in Te Awamutu by Ultrafast Fibre. The 80 kilometre network passes nearly 5 300 homes and businesses and locals can connect through one of 29 broadband retailers offering services in the town.
Ultrafast Fibre says the builds in Hawera, Tokoroa and Cambridge are also well advanced, with all three cities expected to be fully UFB-capable by early 2015.