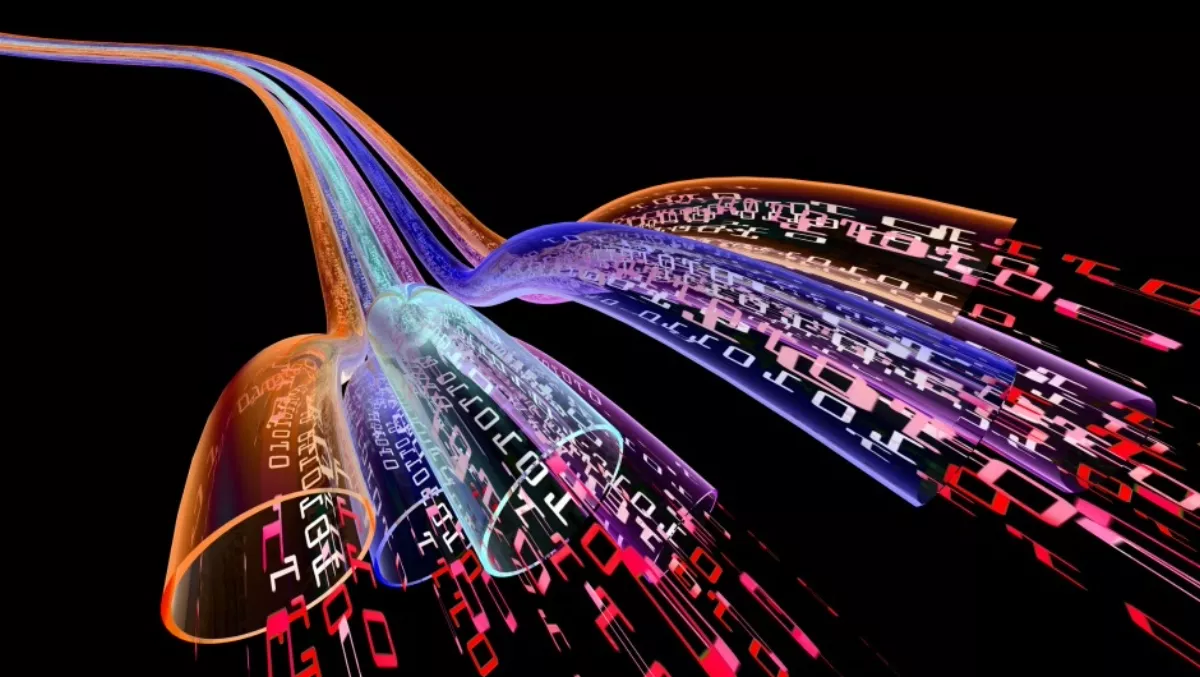 Why Cloudera is quickly becoming the 'backbone' of enterprise data hubs
FYI, this story is more than a year old
Cloudera Enterprise is fast becoming the 'backbone' of enterprise data hubs as customers journey their way to digital transformation - and it's helping customers increase revenue, get new customers and retain existing ones, the company says.
Cloudera Enterprise has been bringing together big data, data management and analytics, all built around open source technologies. They not only contain powerful fraud detection capabilities and compliance functions, they all need to help financial firms smoothly transition to the digital world.
Steve Totman, Cloudera's big data evangelist and industry leader, Financial Services, says digital transformation presents many challenges such as customer journeys, data quality, fragmentation, security and privacy. On top of all that, they need to keep gaining customers.
"We have seen strong demand for Cloudera's enterprise data hub from financial firms that need to address these complex business challenges and enable faster and more accurate analytics while adhering to regulations and requisite security and governance practices," he says.
Cloudera works with more than 180 global financial organisations to realise business value in three areas:
Customer insights: Organisations can build a single, secure, central and active repository that shows a 360 degree view of customer journeys, even when customer data is fragmented across many systems and platforms.
Fraud detection and cybersecurity: Organisations can use Cloudera for dataset analysis and enrichment, both for historical and real-time streaming data. Cloudera also has machine learning models that can predict cybercrime, money laundering and insider threats faster and more accurately than ever.
Risk and compliance: Cloudera's platform can be the core of data infrastructure that complies with risk, corporate governance, transparency and technology standards, even as they grow to exabyte scale. An enterprise data hub allows organisations to reduce compliance costs and generate reports faster for regulatory requirements.
Cloudera says that 19 of the top 30 global systemically important banks (G-SIBs) use its platform to gain data insights that are secure, easily accessible and compliant with regulations. One of those banks is DBS Bank.
DBS Bank's CIO David Gledhill says digital innovation has been a top priority over the last few years.
"From changing the culture and mindset of our employees to re-architecting the bank's technology infrastructure and leveraging artificial intelligence, biometric and data analytics, we hope to create a more intuitive and seamless banking experience for our customers. As the World's Best Digital Bank, working with right partners is important. We're excited about the data solution Cloudera provides and look forward to working closely with them to improve our customer proposition," he says.
Cloudera has also been expanding its partner ecosystem to help partners deliver its data analytics solutions specifically for the financial services market. Cloudera says it has partnered with companies such as CSC and SAS to deliver compliant environments that decrease time and cost.
"Partnering with Cloudera allows SAS to provide financial services customers an enterprise data hub where they can have all their data in one place. This promotes collaborative efforts between the analytical teams and provides timely, reliable and accurate Information needed to support business decisions," says David M. Wallace Global Financial Services marketing manager at SAS.
Related stories
Top stories