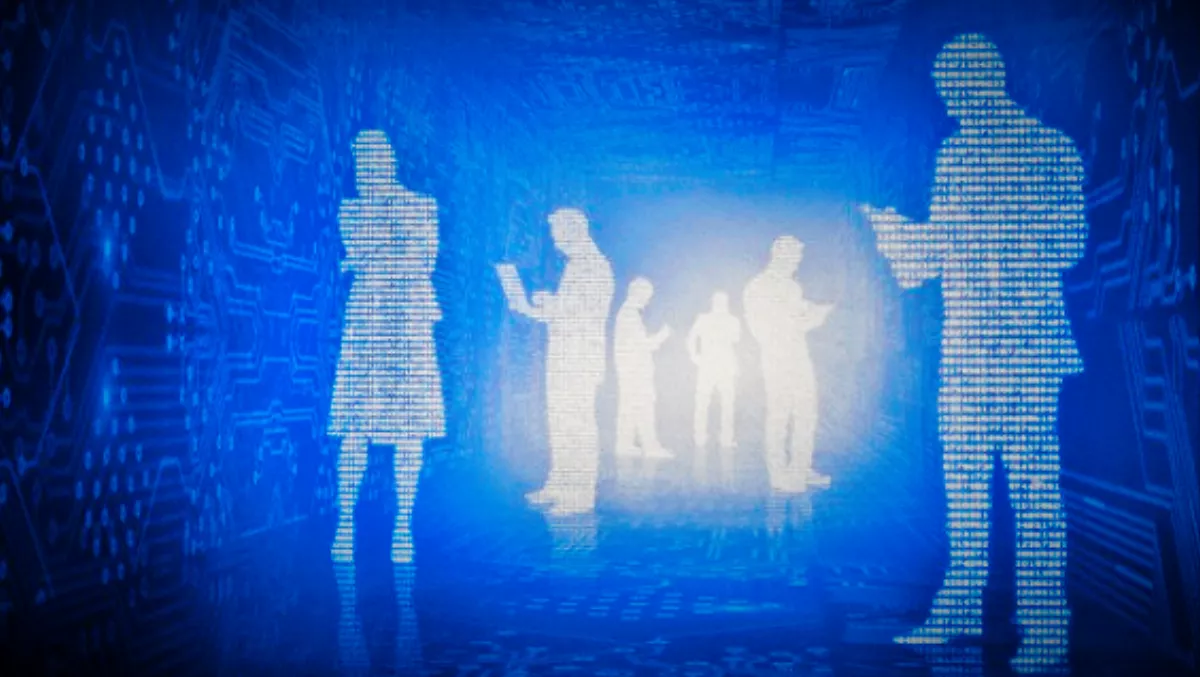 Why continuous evolution knocks at our digital doorstep… every day
Fri 15 Aug 14
FYI, this story is more than a year old
The past few years have seen immersive technologies brought into the market and forming mega-trends, yet continuous evolution knocks at our digital doorstep every day.
Not so long ago, sharing a picture required the negatives, captured on a roll of film, to be developed.
The printed photographs could then be enjoyed or viewed often days later. Compare this to today when text, images and videos can be viewed and shared almost instantly.
With the rise of mobile devices and their constant improvement, the world has entered the new era of the Experience Economy.
Today, time is measured in seconds and users simply expect things to work instantaneously. Mobile devices are at the cutting-edge of technology, allowing users to share their lives and more widely to communicate in real-time using virtual networks.
With over 750 million photos digitally shared daily all around the world1, people expect to be able to access Wi-Fi everywhere, be it at home, the office, shopping malls or even outdoors.
It is now up to businesses to seize this mobile usage opportunity to enhance user satisfaction in today's Experience Economy. Conversely, Wi-Fi solution vendors need to address the challenges of scalability.
Mobile devices everywhere
Mobile devices, specifically smartphones and tablets, tend to become an extension of people's being. Few people leave their house without at least one device in their pocket, and still fewer go more than minutes without looking at it.
For most, the mobile phone is the first and last thing they check every day.
Without question, mobile devices would not be a transformative mega-trend if they offered limited use. Voice conversations first drove the introduction of mobile phones, but the global availability of applications fuel this mobile-driven world today.
Indeed, the BYOD trend is gaining popularity in Australia and across Asia Pacific, with the region expected to continue witnessing strong growth, driven by burgeoning consumer demand for smartphones and tablets.
According to IDC, in 2013, mobile devices under the BYOD model accounted for 22.5 percent of all consumer smartphone sales, followed by notebook PCs (11.7 per cent) and tablets (4.9 per cent)2 .
Exceeding users' expectations
As BYOD continues to evolve, the number of mobile devices and the diversity of those products attached to the Wi-Fi network will grow rapidly. This digital world is metered against personal expectations.
These personal conceptions were born at home where experiences are seamless and effortless. Nowadays, practically everyone is able to connect easily to Wi-Fi at home, receiving swathes of bandwidth for downloading without contention or delay.
When leaving home, those personal expectations remain. During daily rides to work, in the streets or at school, people expect to have the same instant experience as they do at home, no matter what the IT challenges are, such as deploying large-scale Wi-Fi or supporting high density data traffic.
This digital world has been evolving into an economy of experiences in which mobile users expect technology to support their desire for instant connectivity everywhere.
The greatest challenge for IT today also presents the greatest opportunity. Meeting and exceeding customers' expectations in the Experience Economy must be top of mind for innovative CIOs and IT.
There is so much to gain, yet so much to lose if failure strikes. If Wi-Fi fails to deliver an excellent experience in a hotel, for instance, customers are likely to choose another hotel next time. Wi-Fi service has become an expectation, and gaps or variability in service result in an extremely negative impact on quality of experience.
Most companies spend time and money building brand awareness and consumer loyalty, but a single criterion, such as a poor Wi-Fi signal, can tarnish those efforts beyond repair – the opportunity cost cannot be overlooked.
In today's Experience Economy, user expectations for fast and seamless access are not confined to indoor spaces. As users continually demand more in the scale and scope of their mobile connectivity, Wi-Fi networks must evolve to address much higher capacity and ease-of-use required by IT and mobile users, both indoors and outdoors.
Today's more forward-looking vendors are on the right track: they are offering simple, fast and smart technologies that empower organisations to deliver excellent experiences to their customers.
By Mike Leibovitz, Director of Mobility Solutions, Extreme Networks